A major factor reducing the appeal of AMD's latest Ryzen 7000 series desktop CPUs is motherboard pricing. But a cheaper AMD chipset is rumoured to be in the works that could solve that problem and finally deliver on AMD's promise, when the Ryzen 7000 launched, of $125 motherboards.
Motherboards with AMD's existing chipsets for the new AM5 socket, the B650 and X670, currently kick off around $160. The problem is, you can grab a compatible motherboard for Intel's killer Core i5-13400F for about 90 bucks.
The solution, according to the rumours (via Videocardz), is the new AMD A620 chipset. The A620 has been mooted for some time, but the latest rumours are fleshing out the details.
Apart from the lower price, the big question is what features you'll be losing by going with a cheaper chipset. Up front and centre is a loss of PCIe Gen 5 support. The A620 will allegedly be PCIe Gen 4 only, including all 28 lanes to the CPU socket.
The PCIe link to the chipset itself is also downgraded to PCIe Gen 3 spec from Gen 4 on the B650. That has a knock-on impact on bandwidth available to various features that hang off the chipset including USB sockets.
Your next upgrade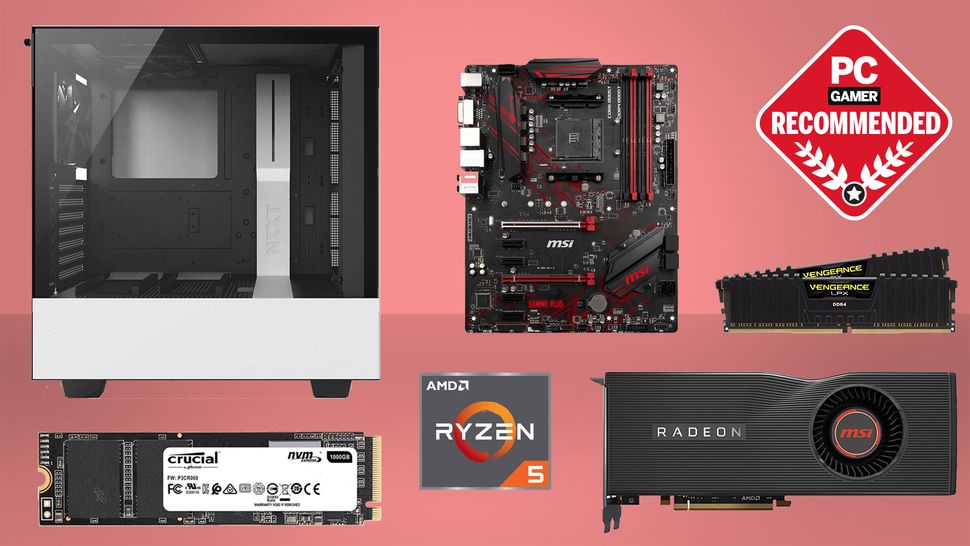 Best CPU for gaming: The top chips from Intel and AMD
Best gaming motherboard: The right boards
Best graphics card: Your perfect pixel-pusher awaits
Best SSD for gaming: Get into the game ahead of the rest
Reportedly, therefore, the A620 makes do with just two USB 3.2 Gen 2, two USB 3.2 Gen1 links and six USB 2.0 sockets. The B650 has up to four USB 3.2 Gen 2 and can also support one USB 3.2 Gen 2x2 high-bandwidth port, along with six USB 2.0.
The other major omission on the A620 is said to be CPU overclocking support. Memory overclocking is listed in the feature set. But that's of fairly little consequence if the CPU is locked down.
Whether you'd still be able to overclock via the base clock isn't clear. But suffice to say that if overclocking is an important feature for you, access to the unlocked CPU multiplier is what you want, not mucking about with the base clock.
Regarding memory support, given the memory controller is in the CPU and not the chipset, we assume that the A620 will not have an impact in that area, and still come locked to DDR5 RAM only.
All told, the rumoured downgrades look reasonably tolerable and shouldn't directly impact gaming performance. But the A620 doesn't look like it's going to be a great choice if the last word in SSD performance is your thing or you like to attach lots of bandwidth-heavy peripherals via USB, either.