A journey through the nine circles of free-to-play hell
Davenport's Inferno
Free-to-play games might just kill me. Last week, I agreed to embark on a most perilous journey into the depths of free-to-play hell to discover the most indulgent, sickening games I could. This is a log of what I found. Keep in mind, not every game here is bad—some are great, worthy of praise—but each carries with it an inherent vice that might cripple even the bravest of gamers. Join me on a surreal journey through the tumultuous, unforgiving free-to-play landscape.
The First Circle: Purgatory
Amazing World
Amazing World sure is amazing, in that despite its colorful commotion of friendly animal people and bizarre garden questing, I felt completely unmoved while playing. I spent an hour digging holes and running through floating seeds to 'collect' them. I can imagine a younger audience might be more into the cutesy elements, but even so, that such a mindless MMO for a young audience exists disturbs me.
An excerpt from my diary:
After the voice had ceased and quiet was,
Four tiny animal people I saw approaching us;
Semblance had they nor sorrowful nor glad.
At one point, while digging a hole, I glanced at my feet. They were pink, lovely. A cat person ran by. Hello, BigBearBoy89, they said. So, I too was an animal person. I felt nothing for this knowledge.
The Second Circle: Lust
Sakura Clickers
Sakura Clickers is guilty of appealing to the lowest common denominator on nearly every front. First, it's a clicker, a member of the new *gag* genre of *hork* games that coast by entirely on dopamine release. Click repeatedly, get rewarded with gold to increase the click rate. And the extra motive to click repeatedly? You're 'rewarded' with staring down the various cleavage of gargantuan anime blister boobs. Meanwhile, as you click, these poor caricatures of sexuality moan in questionable pleasure. Eck. Reptilian Brain: The Game is not a good, respectable time, free or not. Surprised?
An excerpt from my diary:
... But to that second circle of sad hell,
Where 'mid the gust, the whirlwind, and the flaw
Of rain and hail-stones, lovers need not tell
Their sorrows. Pale were the sweet clicks I saw,
Pale were the lips I click'd, and fair the form
I floated with, about that anime boob storm.
I just kept clicking. Got gold. Bought my also big-breasted avatar a sexy bikini. I clicked on her/my boobs too. I felt bad. In time, I hired invisible adventurers that helped me click on the anime boobs and butts. I felt really bad. I should call my mom. It's been a while. But I had to click harder! Like a real sexy clicker gamer guy! Yowsa. A boss could show up at any minute, and they'd need all the boob and butt sexy clicks I could muster. Boobs. Boobs. Butts. My troubled relationship with my father. Butts. Boobs. Bo—The game crashed suddenly, and I regained my vision. But I had changed somehow. I felt colder, alone.
The Third Circle: Gluttony
Hearthstone
Quick preface. Hearthstone is a really great game. Its sin? Well, the same as any other collectible card game. Its gameplay is arguably compromised by its business model and appeal, to collect as many cards as possible. Doing so ensures that you can appropriately respond to any encounter. And if you don't quite know how, at least you'll have an answer somewhere in your collection. Where things get especially gluttonous is in Blizzard's presentation. They too prey on our lizard brains by framing card unwrapping with the flashiest production values possible. Opening every card pack is a sacred, religious experience, baked with a satisfying array of sound effects, transitions, and colors. And yeah, you can earn everything through playing the game, but it's so, so easy to just buy a pack here and there. Or ten. Or fifty.
An excerpt from my diary:
Look to your dope card collection again
where it is written: the more a thing is perfect
the more it feels of pleasure and of pain.
A voice boomed throughout the cavernous space, "Ha! Find a seat if you can!"
Tim Clark and Tom Marks flinched. Or was it Tom Clark and Tim Marks? Their faces blurred. I sat.
"How do I play?" I asked.
"With cards, of course!" said Tom.
"Virtual cards!" said Tim.
"How do I acquire these cards?"
"Ah, well. You can play for them…" said Tim.
"...Or you can pay for them!" echoed Tom. They continued their eerie back and forth. It felt practiced, rehearsed. I ignored the pile of bodies in the corner.
"You don't need them, so chill!"
"But I can never quite get my fill!"
They laughed a heavy, sad laugh, and said together, "The choice is yours!" A twiddly finger thing happened.
The Fourth Circle: Greed
theHunter [Correction: The Author]
Author's note: Hey, everyone. James here. I somehow misinterpreted the $50 for a 12 month subscription as a $50 per month subscription. I feel pretty bad for this oversight, because theHunter is a pretty great hunting sim and giving it a bad rap for my mistake is a big oversight. I'm the true representation of greed here, too hasty with time and detail. So I'll leave the original text as a reminder of my mistake and bad jokes.
I haven't really played theHunter. I have around four hours logged, but in that time, I've only been able to do some rudimentary hunts, and due to my limited arsenal, they usually devolve into frustrated romps through each environment. From what I've been told, there's a good hunting sim in there somewhere, but it's hiding—shh, don't spook it—behind some hefty monthly subscriptions. For access to everything in the game, which is about as much as any standard release, you'll need to fork over about $50 a month. $50 a month for access to everything in a good hunting sim still isn't worth it.
An excerpt from my diary:
These tonsured wraiths of greed were virtual deer indeed,
and boar and antelope, for it is in these
the weed of free-to-play sows its rankest seed.
I kept using the deer call. The internet man who agreed to be my dad, SnoopDowg, got angry and told me to stop. He asked if I was a subscriber. I said no, and then saw black again. He'd kicked me from his world. My own temporary dad.
I didn't know how to find SnoopDowg again. My only lead was becoming a 'subscriber,' so I dove into theHunter launcher, which appeared as, uh, another cavern or whatever.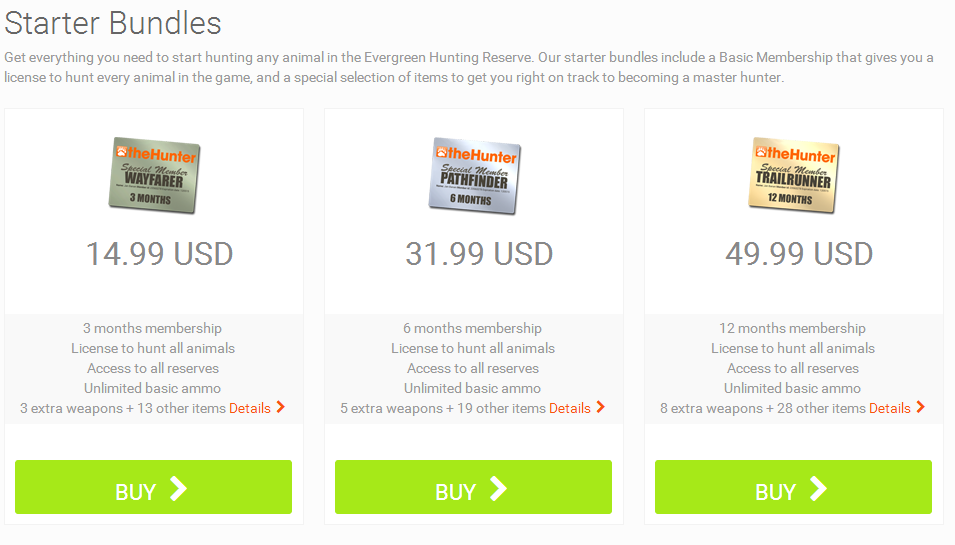 In protest of the egregious prices, I named one of my characters Cowboy Dan, fired my rifle in the sky, and said, "God, if I have to die, you will have to die." This didn't help things.
The Fifth Circle: Anger
Audition Online
Audition Online is too damn difficult for a dancing game. The main mode requires some of the quickest directional arrow input I've seen, and it ramps up with reckless abandon. No doubt, there's a selection of players out there with some kind of preternatural directional arrow sense, but I'm not a part of that prestigious gene pool. So yeah, there's nothing inherently terrible about this game, I'm just bad at it, and 'failing' to dance to a shit Panic at the Disco song feels like some snide sort of punishment, something I can't let slide. So I don't. I just smash my fist into the keyboard and yell words my grandpa taught me.
An excerpt from my diary:
They danced with one another in that slime
with hands and feet, and they butted, and they bit
as if each would tear the other limb from limb.
MatTheGoodDanceGuy nailed nearly every move. With each failed repetition, my anger grew. This continued for an hour. Had I the chance to bash my generic anime head into a brick wall until it became decidedly less generic and took a more unique shape, I would have. I was unable to remove myself from the white hot anger I'd created and willingly continued to feed through botched dance moves. Mat's dumb frozen anime dancing face compelled me to stay, to win. I grew weak from slapping the keyboard. My vision clouded, shapes appeared: "GG LOL" and then my knees buckled.
The Sixth Circle: Heresy
Bitweb
A broken, unfinished game doesn't get by on being free. Somehow Bitweb has, even though it betrays what it is to be a game. It's a top down, maze, puzzle-ish game without clear directions, goals, and almost no feedback. It seems strange that better games have to fight for approval on Greenlight, while games like Bitweb haunt the store freely.
An excerpt from my diary:
Why do you set yourselves against that Design
whose Quality Assurance none can deny, and which, times past,
has added to your pain for each rebellion?
I clicked aimlessly and the walls shifted, appearing and disappearing in accordance with some sort of fatal logic. Or just no logic. Tiny brown nubbin creatures chased me on my quest towards The Shiny. In time, they cornered me. It was all over. But they just bumped against me and made brown nubbin grunts. I was able to move freely and pursue the shiny thing since no health system was in place. A few random clicks later, I reached it. I received one point and a new shiny thing appeared. The nubbins bumped me into a corner.
This is all there ever was, all that ever will be.
The Seventh Circle: Violence
America's Army: Proving Grounds
A recruiting tool for the real deal get-your-ass-shot American Army shouldn't use cartoonish, consequence-free violence as a frame for its intent. The reality of a military life is so wildly misrepresented in pop culture already that America's Army almost plays like a biting satire. That it's a genuine, actual, accepted, somewhat popular tool (not a game) is a horrifying truth and speaks to how easily we conflate patriotism and camaraderie in popular media.
An excerpt from my diary:
Oh ignorant, self-seeking cupidity
which spurs us so in the short mortal life
and steeps us so through all eternity
to get hella headshots!
I entered a room lit only by a projector's light. On it, a man in camo pants was tending to his bunk. A voice narrated the events, something about daily routine in the American Army. A prompt appeared beneath the projector screen. Quickplay. So I activated it and was thrust into a battle. I couldn't control my first-person entity since I'd entered the fray a bit too late, so I assumed the perspective of my teammates. They weren't tending to their bunks. They were running around a close quarters arena, shooting each other in the face. Did you know: rifles have little to no recoil? That in the army, you too, can shoot one of these rifles? Click on the links, call these numbers, join today! After another match or two! Headshot!
Just another day in the Army: a competitive, playful shootout with your buds.
The Eighth Circle: Fraud
Velvet Sundown
I love Velvet Sundown, a role-playing game in the truest sense. Players are given a character to inhabit and the ability to engage in text-to-speech conversations. It's through these conversations that players achieve their assigned goals, which are often only possible through lying, manipulation, or banking on another player's trust. My interactions in Velvet Sundown have led to some of the funniest gaming experiences I've ever had. But role-playing in Velvet Sundown involves a bizarre form of internet anonymity that has the ability to reveal the darkest underwear-coveting corners of ourselves. I didn't think I was capable of going to such uncomfortable lengths to get what I wanted. One can only hope it's limited to uncanny yacht scenarios.
An excerpt from my diary:
All seducers march here to the whip.
And let us say no more about this dope yacht
and those it closes in its stony grip.
There was some dude trying to get me to join his cult. I told him to shut up for a goddamn minute and asked him if he had my thong. He did and gave it to me without hesitation. Social engineering, deceit. I made an alliance with the bartender. He grabbed some insider information for me from a funny-looking man with a goatee and let me take a picture of his handsome visage. We accomplished all of our goals right away. With twenty minutes left in the game, there was nothing left to do but follow around our adversaries and laugh, audibly.
The Ninth Circle: Treachery
AdVenture Capitalist
A game shouldn't take lazy satirical jabs at venture capitalism if the game itself is mechanically void and has ludicrously priced microtransactions. AdVenture Capitalist is hypocrisy in the form of a game, though it pains me to call it one. It'd be funny if it was free, or, appropriately, ad-supported, but the joke turns cruel as soon as egregiously priced microtransactions ($99 for 1300 gold bars, if you're so inclined) come into play, especially when they only accelerate the rate at which you make fake money with no real redemptive finish line.
An excerpt from my diary:
I will tell you this: when a game betrays as I did,
it falls from fresh, and a demon takes its place,
ruling the body till its time is spent.
In the final cavernous void was a computer running Gone Home and some hastily written instructions. "Play the last audio diary backwards. Love, Steve 'Not the Dark Lord' Gaynor." So I did. The audio spelled out a cryptic URL.
I opened a browser and typed it in. It led me to the AdVenture Capitalist Steam page.