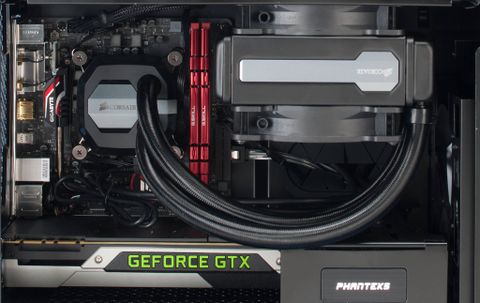 The best mini-ITX PC cases
Want to build the smallest gaming PC possible? These mini-ITX cases are our top picks.
The mini-ITX scene exploded in the last few years. In the last year however, options have matured. You can now browse through a heap of options but we've gone ahead and picked out the ones we loved working with. They're fun, compact, and usually look great when completed. If you want a build that's easy to move and can still kick ass, a mini-ITX rig might be for you.
That said, mini-ITX cases are often much tighter in terms of clearances and room for error. You'll have to spend more time planning your build, and making sure you buy components that will actually fit inside the case. (Many mini-ITX cases can't handle full-size video cards.)
The mini-ITX form factor only allows for a single video card, so you'll have to go micro-ATX or larger if you want to use SLI or Crossfire. This means that while a mini-ITX rig is technically upgradable, it's not upgradable in the traditional sense that you can simply tack on extra video cards. Making sure you buy a video card that's powerful enough to run solo, while still fitting in your case of choice is essential.
Finally, it's worth noting that cable management is key to any mini-ITX build. Mini-ITX cases don't offer a lot of place to stash your wiring mess, so make sure to cut down on cabling as much as you can. If you can use an M.2 SSD (even a SATA-mode M.2), go for it. When choosing a PSU, go for semi- or fully-modular so you can keep the excess out of the case. While these two considerations can keep any rig looking clean, they become even more important when physical space is at a premium.
On a technical note, all case manufacturers define a mini-ITX case as having a maximum of 2 rear slots. All of our choices fit this requirement.
With all of that said, here are our picks for this amazingly fun form-factor.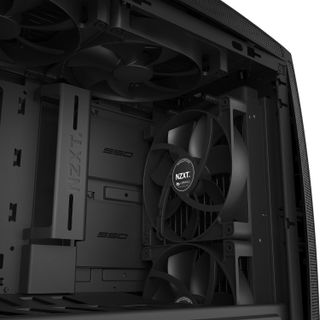 Overall Best Mini-ITX PC Case
Great cable management
Doors are easy to remove and close
PSU partition keeps motherboard compartment clean
Lots of cooling options
Pricey for a mini-ITX
Cable management channel could use some rubber grommets to keep things cleaner
No included cable management straps
The NZXT Manta is one of the company's new flagship products, and it's easy to see why. The Manta does everything right, and looks great while doing it.
Read

More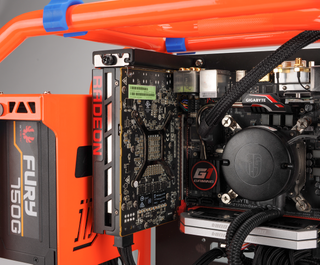 Best High-End Mini-ITX Case
Open-air design eliminates obstructions for air intake
The best way to show of your components
Easy access to motherboard and components for maintenance
Cage design doesn't designate a clear "up" or "down"
Hard to find, which means high price
Open-air design makes it hard to direct air flow
To say call the In Win D-Frame Mini a case is misleading. It's really more of a chassis. And that's part of the reason why it's so cool. If there's a better case to show off your components, we haven't found it yet.
Read

More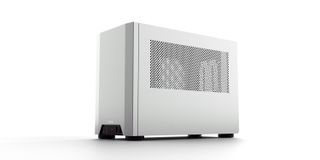 The fan favorite: Ncase M1
Beautiful all aluminum minimalist design
All panels are removable
Room for 120mm or 240mm all-in-one liquid cooler
Pricey for a mini-ITX case
Limited compatibility with ATX power supplies
Can't use some extremely large graphics cards
Ncase's M1 was the darling of the build community since its crowd-funding announcement a few years ago. Now it's finally available for pre-order, with an expected delivery of end-of August, 2016.
Read

More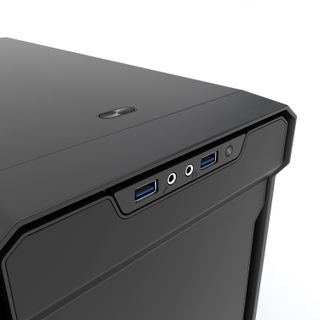 Best Mid-Range Mini-ITX PC Case
Good air flow that is directed to GPU and mobo
Lots of mounting options for 2.5-inch drives
Classy aluminum construction
Really tight for installing radiators
If you're looking for an affordable mini-ITX case that looks great and can accommodate a reference-blower graphics card, this case is well worth our attention.
Read

More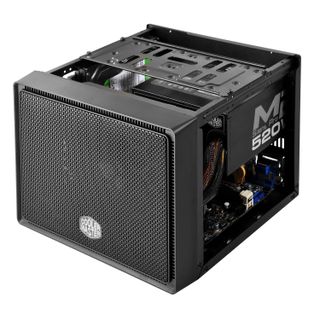 Best Budget Mini-ITX PC Case
Cheap, cheap, cheap
Tiny little cube you can put anywhere
Space for two 2.5-inch drives and one 3.5-inch drive
Takes an ATX PSU, which is big for this size
Cramped quarters for cabling
Air flow can easily be restricted by PSU cables
No room for water cooling or big aftermarket air coolers
When you boil it down to basics, this case is about as basic as you can get. While feature reduction has it's ups and downs, this case minimizes the negative and offers one of the smallest form factors we've seen.
Read

More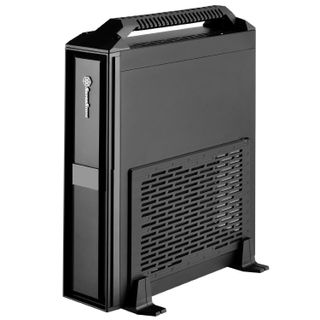 Honorable Mention
Accommodates full-size reference-model GPUs
Side panels are identical, and can be mounted to either side
Filtered vents offer direct access to air for both GPU and CPU
Mountpoint for slot-loading ODD
Carrying handle is painful and not ergonomic
Can only fit 3.5 HDD if using a short video card
Requires STX power supply
No room for big coolers or water cooling
If you you want a kick-ass PC that has about the same footprint as a PS4 or XBox One, this is the case you want. SilverStone's ML08 changes up the mini-ITX footprint and allows for a full-size GPU at the same time.
Read

More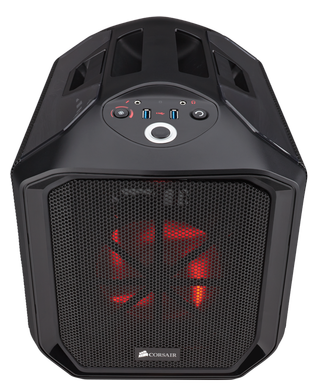 Honorable Mention
Carrying handle
Supports full-size GPUs (up to 11 inches)
Room for two 3.5-inch drives
Door design is easy to open and close
Cable management is about average
This little case from Corsair offers a portable package and that fits full-size GPUs. We like it, and we've used it as a base for a few systems. The case offers everything you need, including a nice little carrying handle.
Read

More
Judge me by my size, do you?
When it comes to building PCs, the mini-ITX form factor is where we've seen the vast majority of innovation in design. The small form factor allows for a number of forms for the PC to take, since cases aren't slaved to the long rectangular prism needed to accommodate a full-size ATX board.
While a mini-ITX build takes a little more patience and experience to do well, the rewards are much higher. Having a small, clan build in an interestingly compact package makes you feel good. Mini-ITX rigs make it easier to take your rig to a BYOC LAN party, or play PC games in the living room (if that's your thing).
Big PC power really can come in small packages.
Topics