Fable 4—or just Fable, we still don't technically have a 4—is real. It's happening. At some point in the foreseeable future, we'll be chicken chasing our way across regional English accents once more, even if we haven't seen anything more of the fantasy revival since its announcement at the Xbox Games Showcase all the way back in 2020.
Series creator Lionhead Studios might be long gone, but the Fable name will live on with Playground Games, the studio responsible for Forza Horizon. So let's scoop up all those rumors and sift through them to figure out what we actually know and what we think we know about the next game in the not-so-happily-ever-after fantasy series.
Here's the Fable 4 reveal trailer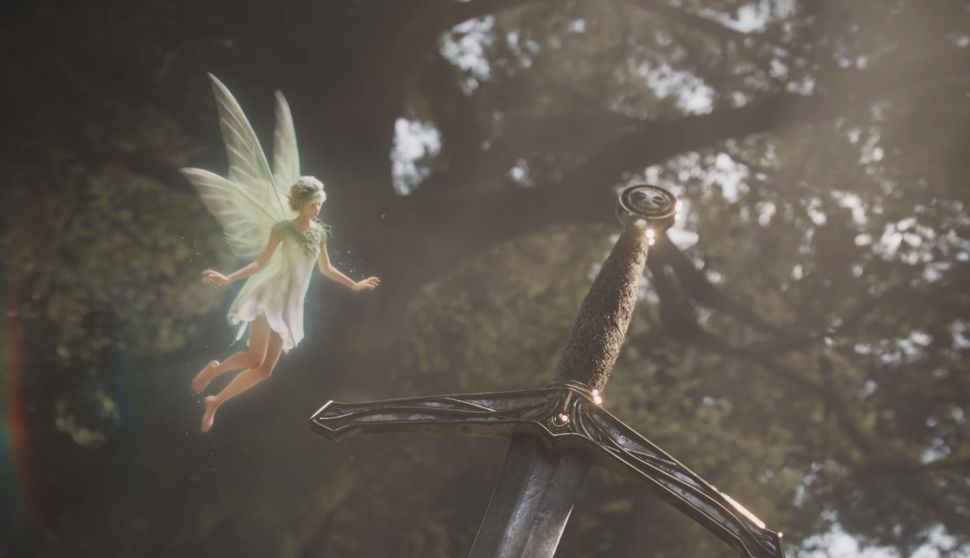 First thing's first, check out the reveal trailer (opens in new tab) that Playground Games debuted at the Xbox Games showcase in July 2020. It's light on detail—more than likely this is just a fun cinematic that doesn't indicate much about the final game. It does have that familiar vibe of Tolkien-like fantasy being trod on by the messy reality of medieval life though. Fable remains silly.
When is the Fable 4 release date?
We have no clue yet, but it seems like it could be a ways off. Since we've only seen a quick teaser reveal so far, Fable 4 may still be a year or more away. Microsoft basically pulled an Elder Scrolls 6 on us, really, a quick cinematic trailer ending with a title over a huge vista. At least this Fable 4 teaser came with some voiceover narration and a little skit to set the tone.
Oh, but we will be playing Fable 4 before Elder Scrolls 6, according to Phil Spencer. So that's something to go on, at least.
What will Fable 4's gameplay be like?
Forza Horizon developer Playground Games, who'd been previously rumored as the Fable 4 studio, is definitely the team in charge. That lends a bit of credence to some of the other rumors we already heard about its take on Fable gameplay.
According to a 2018 Eurogamer report (opens in new tab), Playground had been chipping away at Fable 4 for a few years with a team of about 200 on an open-world action RPG. Playground beefed up a new Warwickshire studio just for it, so this definitely isn't a small-time Fable spinoff.
"Fable's clearly [...] always been a little more light-hearted and a little more British, I think I could say, and I think Playground will keep it there," Phil Spencer said in 2021. That doesn't tell us a whole lot, but it seems to reinforce that Fable's sense of humor may be one big thing that isn't changing.
Fable 4 is using the Forza game engine
This doesn't come as a big surprise, given that Forza series developers Playground Games are developing Fable 4. Microsoft put out a job posting (opens in new tab) in early 2021 for a software engineer at Turn10 Studios who will focus on the Forza Tech engine.
"ForzaTech is the engine, tools, and pipelines that drive both the Forza Motorsport and Forza Horizon series of games," the job description says. "In addition to adding new features like raytracing to support the next console generation, we are also enriching the toolset to support an open world action RPG—Fable."
What Fable 4 rumors are out there?
Several scriptwriters from Batman: Arkham Knight joined Playground Games to work on the rumored Fable 4, as reported by VGC (opens in new tab). As of August 2019, Arkham Knight senior scriptwriter Kim MacAskill, Martin Lancaster, and Craig Owens are all apparently on the project.
Fable 4 setting rumors were drawn from a video leaked from an unverified source, allegedly providing a brief overview of Fable 4's setting and structure. Problem is, it's since been scrubbed from the internet. You can check out the commentary on the original Reddit thread (opens in new tab) where the video was shared if you like, but here's the gist:
It'll feature first- and third-person perspectives
Guns are gone
It's possible to ignore the main quest
Players can build towns
There will be a multiplayer component
It's built in the Unreal Engine
Time travel and interplanetary travel will feature
Hold on. Interplanetary travel? Yeah, that sounds completely buckwild. The original post states that Albion and Aurora were destroyed by an asteroid willed to strike by the wish of a mad king. You allegedly play a character in the far-flung future, at a point when humanity has managed to reach a medieval-like civilization again. Talk about a reset. It sounds too ridiculous to be true, but it also sounds like a perfectly fine excuse to wipe the slate clean, which would allow a new studio more creative freedom.
We don't have any confirmation on the rumor itself, but the official trailer for Fable 4 gives the description "Fable returns with a new beginning for the legendary franchise. Explore a land of fantastical creatures and wondrous places." We can't say for sure that Fable is getting a new beginning based on an asteroid, but hey, that would be a heck of a way to clear the slate.
Will they put the 4 in middle of the name because it looks like an A?
F4BLE. F4BLE.
Thank goodness they didn't.