The best gaming keyboard
We take a look at the best planks you can get.
The right gaming keyboard ultimately comes down to the right feel while you're playing. Membrane switches are familiar but often spongy. Mechanical keyboards offer key switches that are responsive when typing or moving in a game and feel good to push down. That feel is important, because the keyboard is the peripheral you'll spend the most time with at your PC, and it has to feel right.
The gaming keyboard market has undergone some major changes. Some companies have made their products increasingly sophisticated, while others are going back to their roots. We've also seen the rise of proprietary switches from a few companies. With all these new releases, it's time to update our best gaming keyboard section.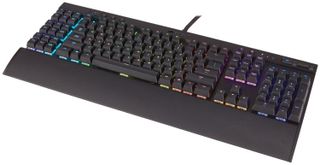 Best high-end gaming keyboard
All of the macros
RGB lighting
Handy media controls
Build quality that's made to last
Crazy expensive
No USB passthough
The Corsair Vengeance K95 RGB is the updated version of the aging Vengeance K95. Being numero-uno in Corsair's gaming keyboard lineup, the Vengeance K95 RGB has all the uber-end features that competitive gamers need. A set of 18 programmable macros rests on the left side, more than enough for even the most demanding MMO gamers. Macro programming also isn't restricted to just the macro keys; every key on the K95 is programmable as well. To top it off, there are four profiles that can be stored directly in the onboard memory. It also comes with a full set of media control buttons and a superb detachable wrist rest.
Read

More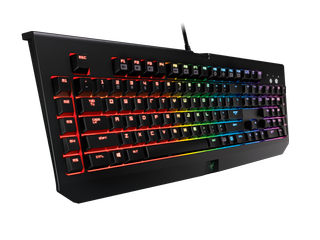 Best overall gaming keyboard
Excellent performance
Full feature set
Works with Razer's Chroma lighting system
No linear switch option
Lacks dedicated media controls
After careful consideration, we're moving the Razer BlackWidow Chroma into the best overall gaming keyboard section due to its compelling set of features.
Compared to our previous champion, the Logitech G610 Orion, the Razer BlackWidow Chroma has the absolute edge in feature count. It's decked out with a dedicated macro column, USB passthroughs, RGB lighting, and a metal face plate. The only spot it misses is dedicated media controls—a feature we miss dearly from the Logitech G610 Orion.
Many keyboard enthusiasts would scoff at the mention of Razer's gaming switches. For the skeptics in the room: I urge you to try them out. While I do feel the Razer switches are indeed a hair chalkier compared to Cherry MX, the difference is so slight that most of us won't notice during gaming.
Read

More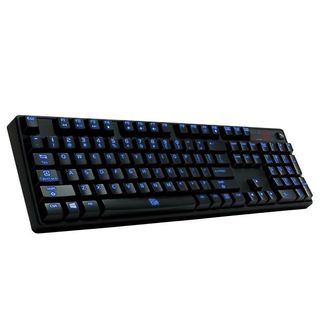 Best budget gaming keyboard
Extremely affordable for a gaming keyboard
Decent build quality
Has backlit keys
Full numpad
Flimsy and slippery keycaps
The Thermaltake Poseidon Z has been around for nearly two years, but its tremendous value still firmly seats it as one of the most popular mechanical keyboards on the market. At the time of writing, you can easily pick one up for around $65.
Those who crunch numbers will definitely appreciate the inclusion of the number pad. At a budget price, this is a huge bonus compared to many of the other tenkeyless (TKL) options in this price category. It also comes with blue backlighting, a feature that's often lost in the pursuit of lowering the cost.
Read

More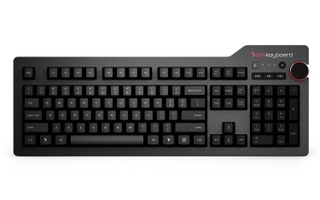 Best keyboard for typing enthusiasts
Stylish design with thick alloy faceplate
Dual USB pass-throughs
Dedicated playback controls
Oversize volume knob
Only available with Cherry MX Brown or Cherry MX Blue switches
Magnetic foot bar provides little traction
No backlight or macros
The Das Keyboard 4 Professional is replacing the Ducky Shine 5 as the best plank for typing enthusiasts this round.
The Das earned our pick for the same reasons as our best overall gaming keyboard: features and functionality. While the Ducky Shine 5 contests with a detachable cable, RGB lighting, dedicated volume keys, and a DIP switch that changes the location of the FN key, the Das Keyboard 4 Professional's over-sized volume knob, dedicated playback controls, and dual USB pass-throughs are much more practical. To top it off, the Das Keyboard 4 Professional has a thick alloy faceplate, beating out the plastic-covered Ducky Shine 6.
But you won't notice the Das' features first because you'll be captivated by its stylish design. Its rugged appearance and chiseled lines are reminiscent of Brad Pitt on date night. The bravest of typists may also want to grab the Das Keyboard 4 Ultimate—the variant equipped with blank keycaps.
Read

More
How we test gaming keyboards and others we tested
To make it on to our list, the keyboard has to have a balance of three things: performance, build quality, and features that make sense for what it's designed to do.
When a keyboard arrives at our office, we first dig up some info on the make and switches to get a general idea of its quality. We then hammer our planks with words and gaming for days on end, often at the hands of multiple people to gather feedback from different perspectives. If it warrants, we'll even tear the board apart and scrutinize its guts under a magnifying glass.
Judging features is much more finicky. What we think is important may not be important to you. But we always have you, the gamer, in mind when we review a product. Do these features really make a difference? Or are they just here as an artsy excuse to jack up the price? That's what we try to answer.
Lastly, we always try to choose keyboards with more than one switch type available. The Novatouch was a special case because standard desktop membrane keyboards generally have little variation between one another.
Some games we use to test are: Starcraft 2, Counter-Strike: Global Offensive, Battlefield 4, and Witcher 3.
Competitors
We put our hands on a whole bunch of gaming keyboards in the process of testing for this article. Some of the others we tested are worth a mention, even if they didn't make a top spot on our list. After all, keyboards are highly personal devices; what works for one person may not work for another.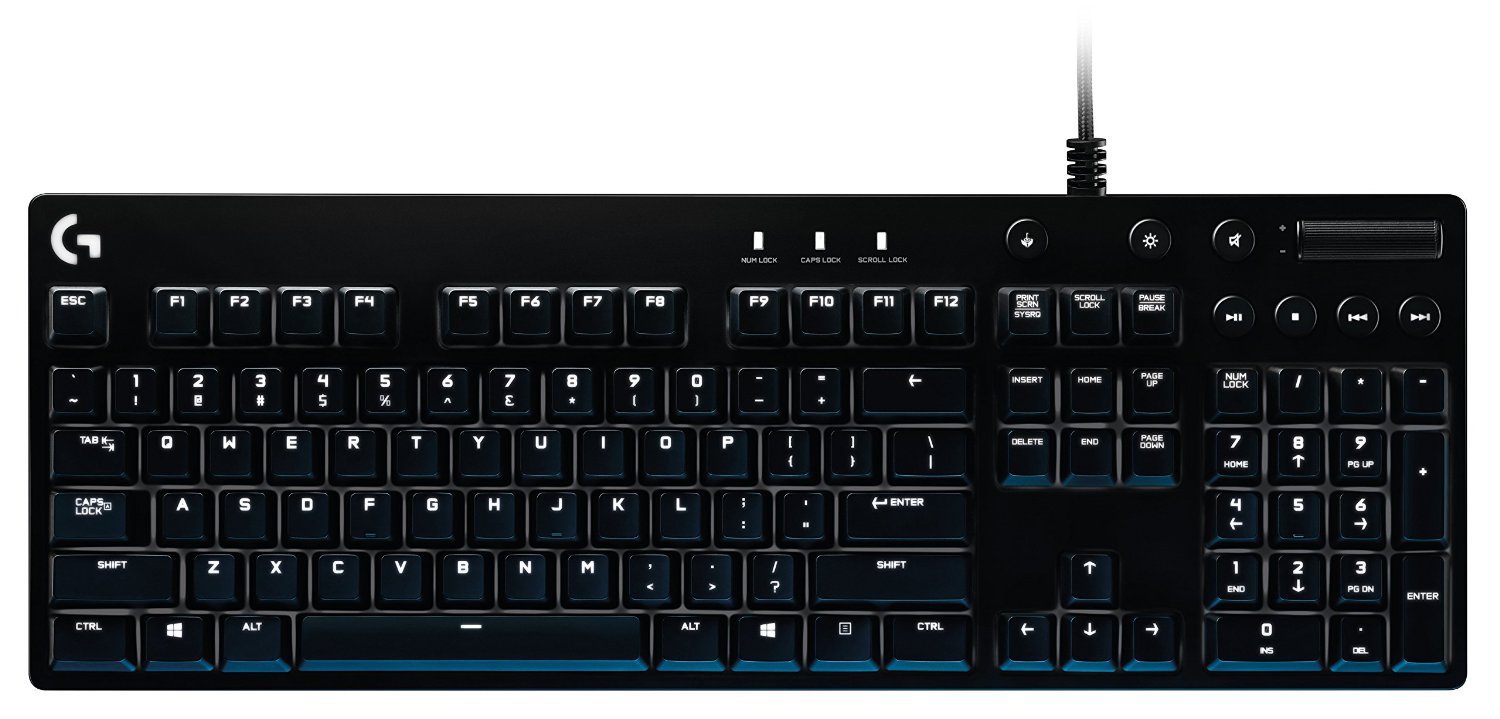 Logitech G610 Orion
Our previous pick for best overall gaming keyboard, the G610 Orion offers a solid core feature set to satisfy a majority of gamers. It doesn't come with many bells and whistles (and its plain, rugged design would blend right in with an office cubicle), but it's a respectable board with a very appealing price tag.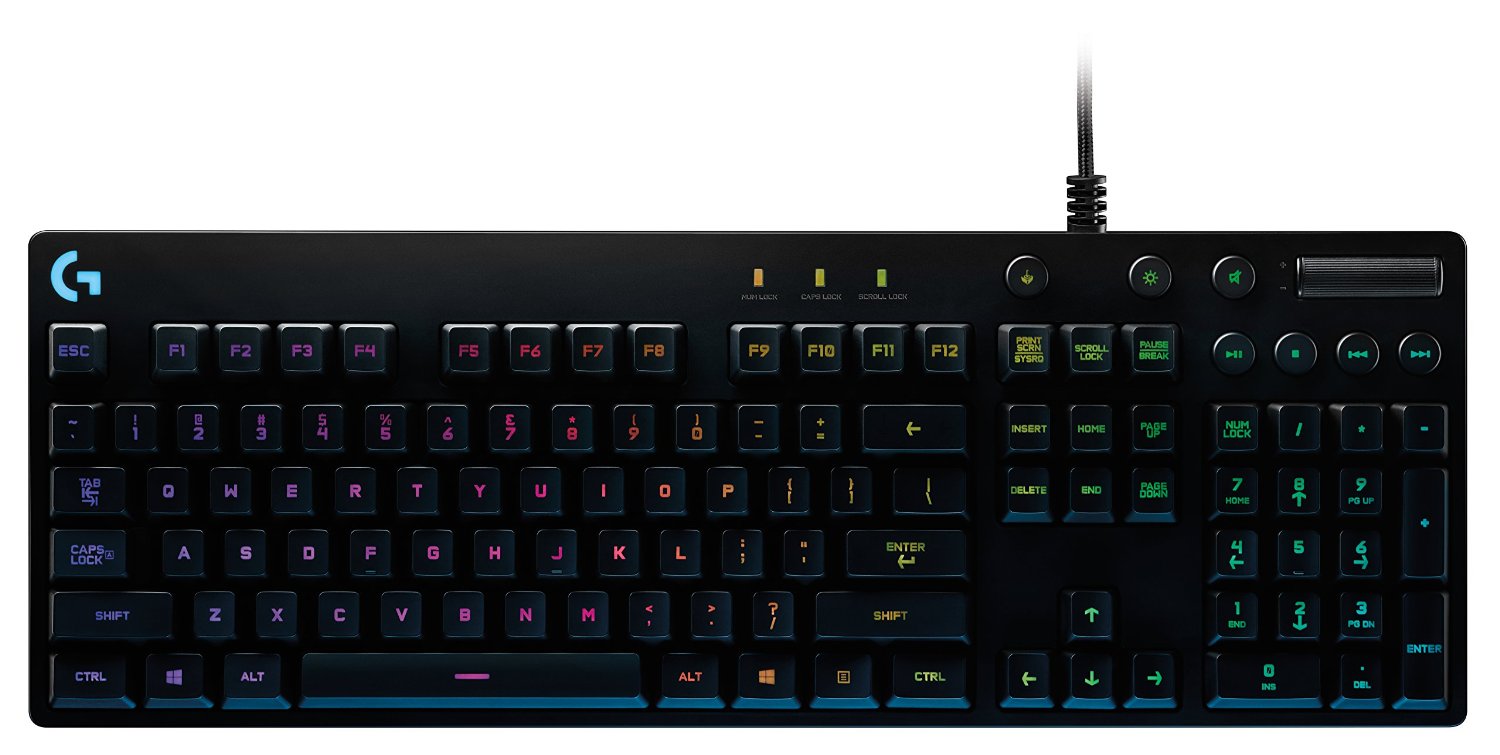 Logitech G810 Orion Spectrum
The G810 Orion Spectrum is the big daddy version of the G610 Orion equipped with Logitech's proprietary Romer-G switches. While its performance is top-notch, it's a hit or miss for most people since the G810 offers rather shallow key travel.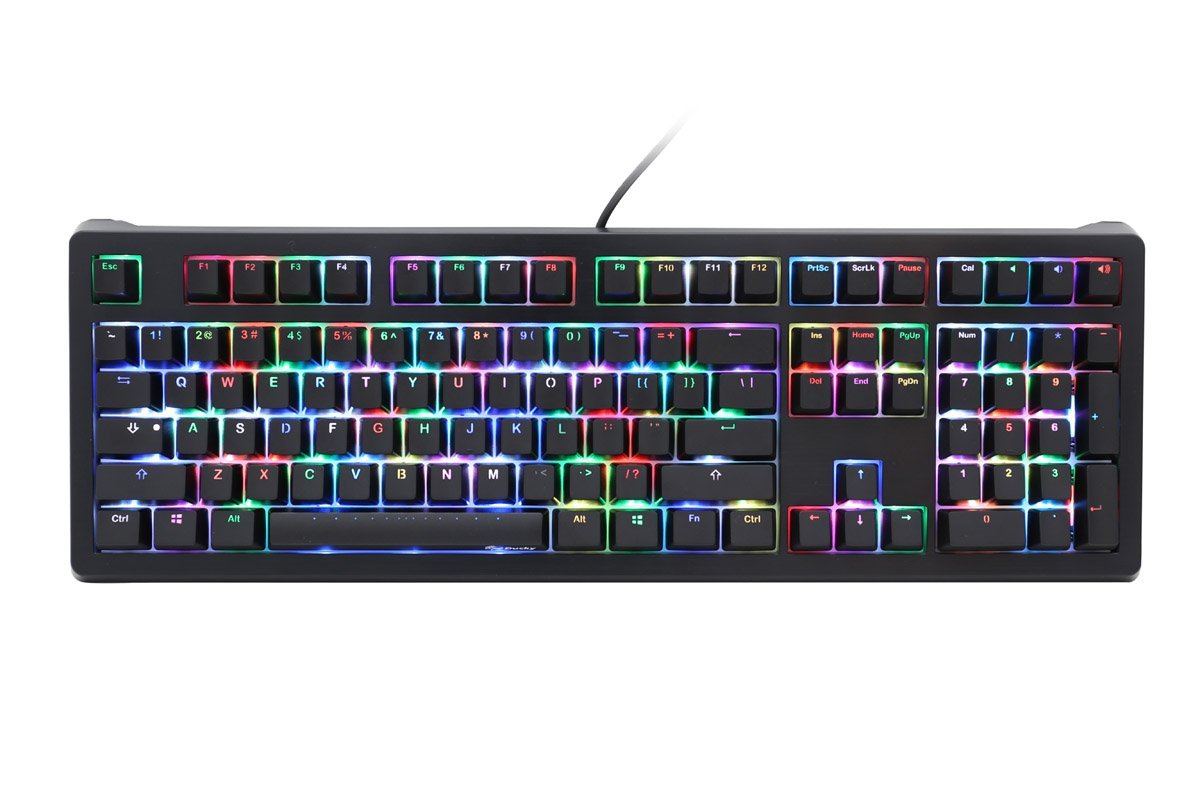 Ducky Shine 5
Our previous pick for the best keyboard for typing enthusiasts, the Ducky Shine 5 is designed to be the ultimate desk companion. It features a detachable USB cord, switches to change the location of the FN key, and dual-injected ABS keycaps. But while the Shine 5's build quality is superb, we wish that the front plate were made of actual metal instead of plastic with a brushed-metal texture.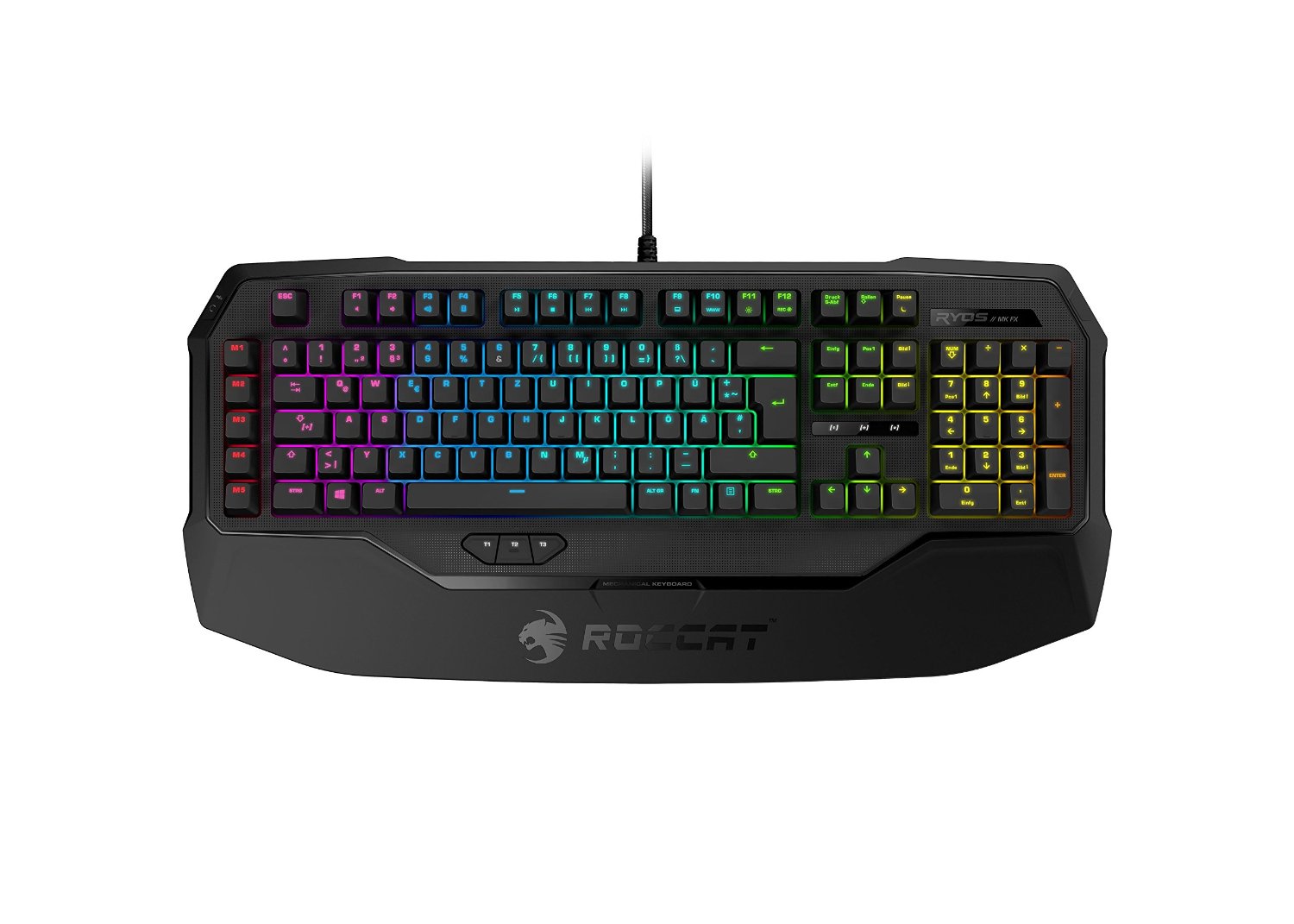 Roccat Ryos MK FX
The ROCCAT Ryos MK FX improves on the ROCCAT Ryos MK Pro by featuring a delicious set of RGB lighting using Cherry's transparent switch housing and surface mount LEDs. But why leave out the USB pass-throughs?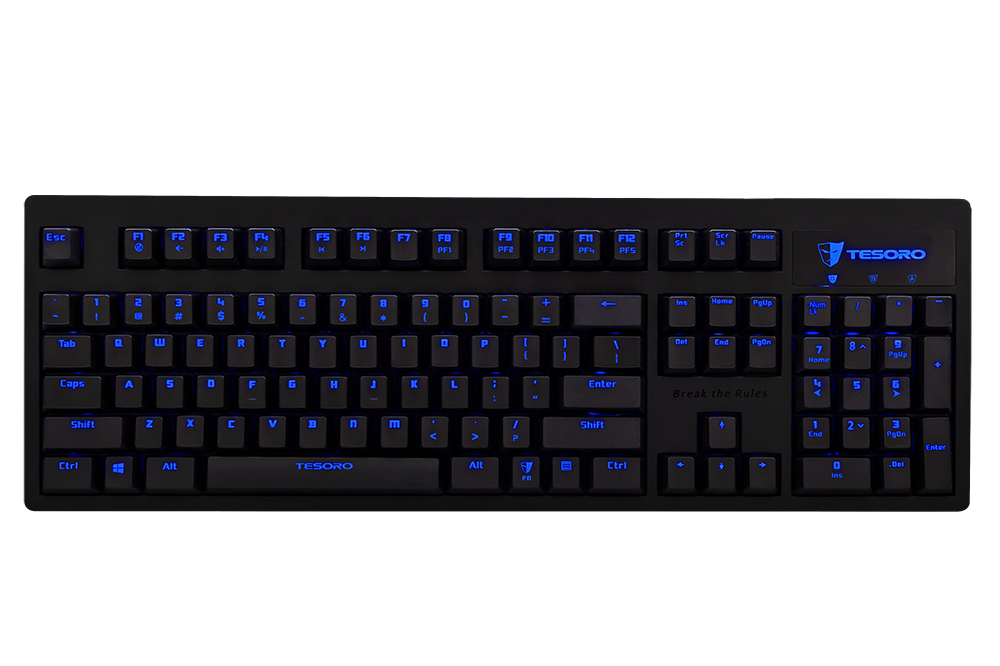 Tesoro Excalibur V2
The Tesoro Excalibur V2 is a formidable contender to the Thermaltake Poseidon Z. Squeezing itself into the slither of space between budget and midrange, the Excalibur V2 brings dual-injected keycaps into an unprecedented price range. The industrious typeface and blocky keycaps produce a more modernized look compared to the dated Thermaltake Poseidon Z. Unfortunately, its $90 price tag puts it in the same price bracket as the Logitech G610 Orion which, in our opinion, is a superior option.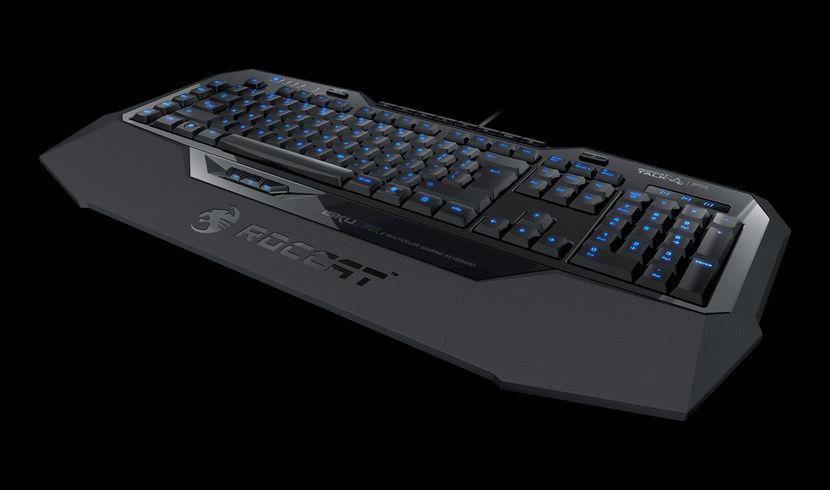 Roccat Isku FX
The Isku FX has dedicated macros, good membrane switches, and backlighting all for under $90. It would've been a promising contender for the best membrane keyboard seat if it weren't for its rampant ghosting issues.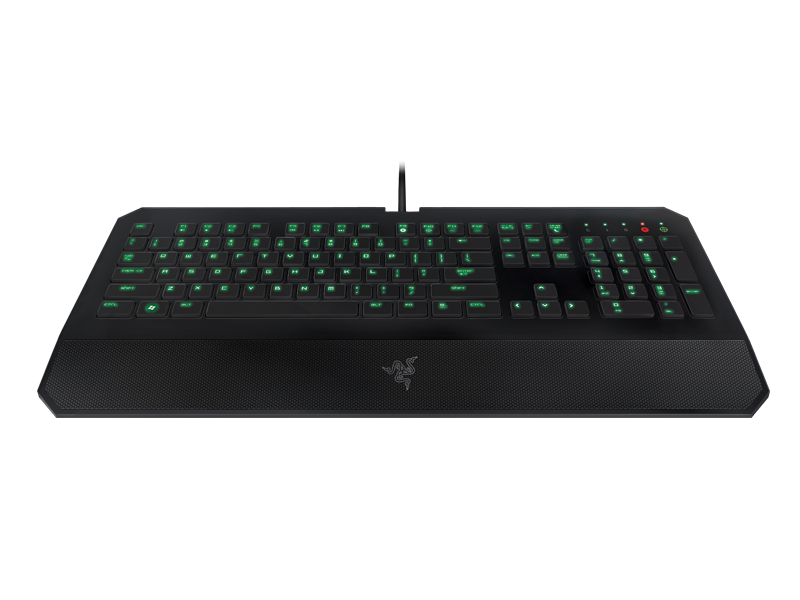 Razer DeathStalker
The Razer DeathStalker uses a larger, more stable switch housing with its traditional membrane switches. Unfortunately, we couldn't get used to its flat and slippery chiclet keys.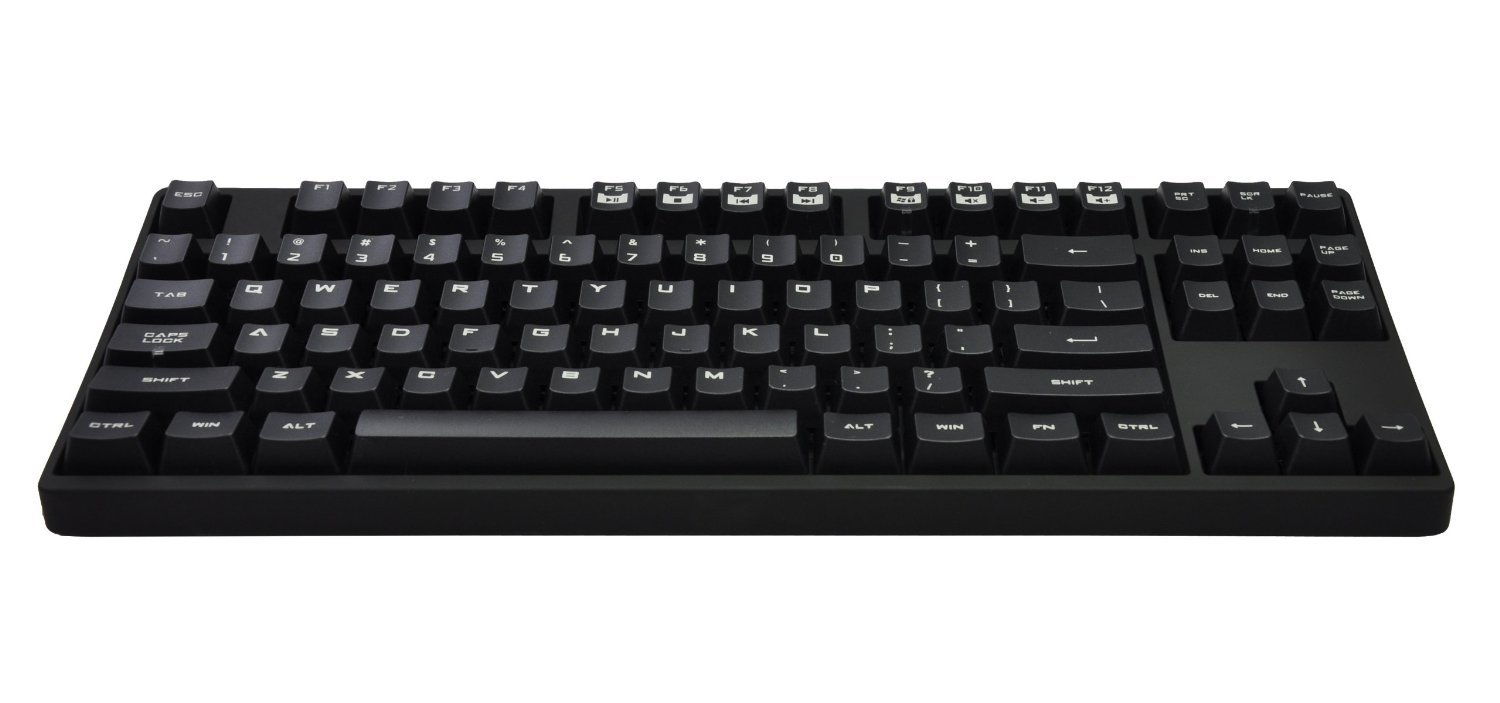 Cooler Master QuickFire Rapid
Compact, affordable, and high-quality, the Cooler Master QuickFire Rapid used to be the reigning champion in budget mechanical keyboards. This time around though, we think there's more value to be had in the Thermaltake Poseidon Z with its number pad and backlighting.
Future testing
There are tons of keyboards we still haven't reviewed but love to get our hands on. Here's are a few on the top of our list:
SteelSeries Apex M800
Max Keyboard Nighthawk
Topre Realforce (both TKL and full-sized variants)
Filco Majestouch 2
HHKB Pro 2
Rosewill RK-9000V2
A note on affiliates: some of our stories, like this one, include affiliate links to stores like Amazon. These online stores share a small amount of revenue with us if you buy something through one of these links, which helps support our work evaluating PC components.
Topics