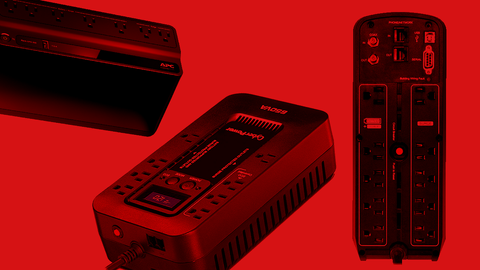 The best uninterruptible power supply (UPS)
Losing your work during a power outage is painful, but these UPSes will save you from that misery.
If you've never experienced a power failure due to a blackout, or circuit breaker flip, or blown fuse, consider yourself very lucky. For most people, losing data due to a loss of power can be a nightmarish experience. I've personally experienced data loss due to a power outage. Worse yet, when power returns, the surge can be so great that equipment gets damaged.
If you're not using your PC for anything other than entertainment and gaming, then having backup power may not be critical. However, there are moments in gaming where you've just acquired an extremely rare relic or the mission you're on took forever and you're just about to reach a save point. Then the power goes out.
Thankfully, I've learned my lesson the hard way and all of my equipment, including the network, is backed up by uninterruptible power supplies. When I used to play World of Warcraft, I experienced a rolling blackout right at the moment victory in a 40-man raid—yeah, this was during vanilla WoW. Thankfully, I didn't lose precious loot. The blackout lasted for 15 minutes, but my UPSes were able to sustain me for 40 minutes. It's better to be safe than sorry!
After spending several weeks with a range of UPSes from various vendors, I chose the best three options for most people.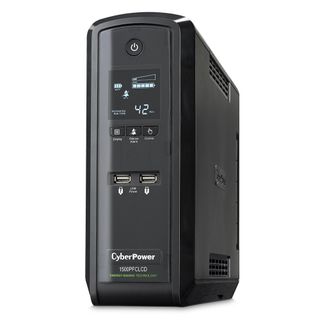 The best UPS for most gamers
True sine-wave UPS
900 watts sustained power delivery
Useful LCD screen for monitoring
Compact for its load support
Price!
The CyberPower CP1500PFCLCD 1500VA is one of the best UPSes on the market. Several factors contribute to it being our top pick for most gamers. First, the CP1500PFCLCD 1500VA has enough juice to handle the majority of gaming machines on the market, even if you're running dual GPUs. Unless you've got systems with 10 hard drives, quad-way GPU, and other accessories, the CP1500PFCLCD should have enough juice to last 10-20 minutes (longer if you have a more moderate rig) if a power failure occurs.
Given its ample power reserves, the CP1500PFCLCD is also a great pick coming in at less than $200 for a 900 watt unit. This is a stunning price as just several short years ago, a similarly specced UPS would easily approach $500.
Read

More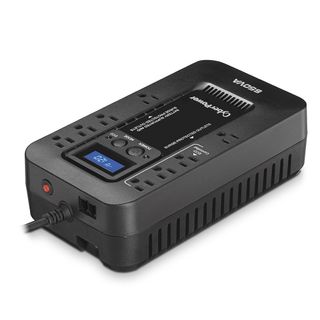 The best UPS for your network and accessories
Good power reserves for its size
LCD screen for load monitoring
ECO mode for outlet management
Simulated sine-wave output
For smaller accessories and network equipment, the CyberPower EC650LCD is the best pick for most people. At a price point of less than $60 for 390W/650VA, the EC650LCD has enough power reserves to keep the average home network alive for well over 15 minutes, which is enough time to exit your game/applications, save all your work through the network, and shut everything off gracefully during a power outage. The EC650LCD is also small enough to hide away, taking up very little desktop room for a 390W unit.
Read

More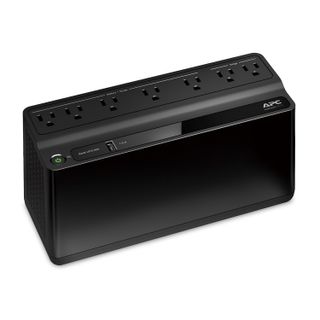 The best UPS for simple accessories
Enough power for accessories and wireless router
Will power game consoles
Small and convenient for desktop placement
Simulated sine-wave output
Only six outlets
The name APC is synonymous with high-quality UPS products. I myself use three of the company's Smart-UPS professional level units at home: two 1000VA units for my network and NAS gear, and one 1500VA unit for my PC and displays.
Out of the units that APC sent me, the BE600M1 Back-UPS was my favorite and one that is perfect for most users who want to protect their accessories and lower powered products, such as routers and peripherals. The BE600M1 is small and is made for sitting on a desk, where ports are in an arm's reach for conveniently plugging in a laptop, tablet, or mobile phone.
Read

More
Conclusion
Most people have some level of surge protection through basic power strips. But to me, those are skirting around the potential for bigger problems. Down time can be painful, especially during a loss of data.
Just like an insurance policy, having a UPS may at first seem like it's never needed. But unlike an insurance policy, a UPS is constantly operating and protecting your live equipment. And like a any good insurance policy, it's not needed until it's needed. And you'll be better off having battery protection when power fails unexpectedly, than not having it and wishing you did.
Topics