Lords Mobile is one of the most dominant mobile games out there. It's a world champion in the arena of epic-scale throne war games, bringing together elements of MMOs by putting you in with thousands of players around the world, along with RPG-like hero development and the brain-straining challenge of real-time strategy.
In short, it's got it all.
UFC, meanwhile, is the world's leading mixed martial arts (MMA) sports promotion. Its journey from humble beginnings in 1993—as a way of discovering the most effective martial art—to the globally watched phenomenon it is today is the textbook definition of a meteoric rise.
The Competition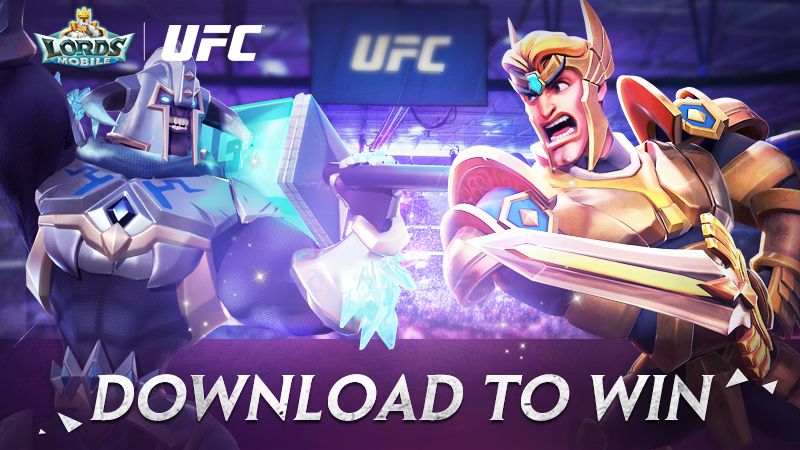 Now, the two respective champions in their arenas (or Octagons) have joined forces to deliver a huge opportunity to fans of both Lords Mobile and the UFC. Participants in this Lords Mobile/UFC giveaway will have the chance to win countless prizes, with the grandest one of all being tickets to UFC 265 in Houston, Texas.
In a show of dedication to this collaboration, top UFC fighters Antonina Shevchenko, Katlyn Chookagian, Valentina Shevchenko and UFC bad girl Joanna Jedrzejczyk have declared their support for Lords Mobile. All these great warriors are knee-deep in the game right now, and are calling on their followers to join their guilds.
Introducing the Lords Games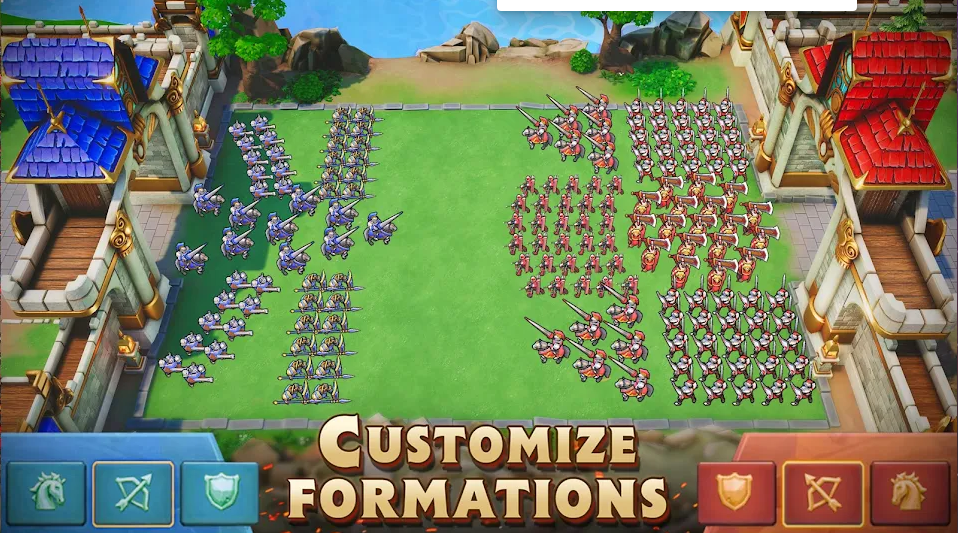 That's not all that's happening in the land of Lords Mobile. To celebrate the Olympic games, Lords Mobile is hosting its own Lords Games. This tournament is inviting all guilds to compete in a series of intense one-time events—Guild Fest, Lords Cup, Guild Bash and Kingdom Clash.
Participating guilds will receive 'Game Medals' based on how well they did, with the top 100 guilds from the Lords Games attaining the prestigious title of 'Gold Guilds'. The top 10 players from the top 3 guilds competing in the Lords Games will win actual physical prizes for their heroic efforts.
It's been a tough couple of years for all of us, but with all these sporting spectacles coming up it really feels like the world is getting back on its feet. As the leading mobile strategy MMO, Lords Mobile wants to join in the celebration of these events, which is precisely why developer IGG is setting up these eye-catching collaborations.
Like all great sports events, Lords Mobile prides itself on bringing together people from all corners of the world in a vast community bound by the dizzying thrill of competition. You can join that community today by downloading Lords Mobile free from the Play Store, Steam or iOS.
And to keep up with the latest goings-on with the game, you can follow Lords Mobile on Facebook or Instagram.
Let the games begin!