The Witcher 3: Blood and Wine
Release date: May 31, 2016 ▪ Developer: CD Projekt RED ▪
With Geralt's journey into the sun-drenched vintner lands of Toussaint, CD Projekt RED capstones an RPG masterpiece, defining a standard for interactive storytelling. The Witcher 3's Blood and Wine expansion follows in adding new gear and combat abilities as well as stitching together small yet eventful scenarios into a greater web of intrigue. The wonderfully paced narrative of an ostensibly routine whodunit set in Toussaint's fairytale countryside reflects what makes The Witcher games so great: a politically divided world, superb dialogue, and distinctly memorable characters.
Total War: Warhammer
Release date: May 24, 2016 ▪ Developer: Creative Assembly ▪
The Total War series and the Warhammer franchise share a love for massive armies crashing into each other on an epic battlefield, but the latter also includes wizards with fire for hair and smelly sentient fungus. That results in more distinctly characterized armies in Total War: Warhammer emphasized by the Warhammer universe's magic spells and flying units—all added strategy layered on the Total War pedigree of positional and tactical superiority.
Duskers
Release date: May 18, 2016 ▪ Developer: Misfits Attic ▪
Piloting drones through abstract maps of derelict spaceships might not sound tense, but Duskers can be nightmarish. "Frantically typing commands into the console when things suddenly go sideways makes me feel like I'm really huddled in a darkened dropship, alone, desperately trying to save my drones and by extension myself," said Chris Livingston in his review. Watch out for aliens.
Final Fantasy X/X-2 Remaster
Release date: May 12, 2016 ▪ Developer: Square Enix ▪
In the last few years, Square Enix started plugging the gaps missing in the Final Fantasy series availability on PC, with varying degrees of commitment. Not every port has been stellar, but X and X-2 HD both function pretty well, albeit not particularly well with a mouse and keyboard. They're among the more divisive entries in the series and haven't aged perfectly, but looking back, Sam still thinks, "Spira is a wonderful world that's well worth exploring, and X and X-2's different approaches to combat systems are both deep and exciting."
Doom
Release date: May 12, 2016 ▪ Developer: id Software ▪
Doom's reverence of a primordial aspect of FPS design—killing—borders on comical exaggeration with its fountains of demon blood and a main character who communicates by punching things. That fittingly fuels fast and fun combat indulging the nostalgia of id's run-and-gun lineage without smothering its metal brutality. Doom's since launch adds a Photo mode for screenshots and ups the classic feel with an optional center-aligned weapon model.
Offworld Trading Company
Release date: Apr 28, 2016 ▪ Developer: Mohawk Games ▪
Imagine an intro to marketing class, streamlined and condensed into a sweet, chewy bubblegum format—and set on Mars. That's Offworld Trading Company, a strategy and management sim where you take control of a business dedicated to supplying new human colonies. Matt praises the unknowable depth and feedback in his review, stating 'There's a simple, tactile joy of seeing every a nudge of the finger explode into a flourish of numbers, but a deep and lasting satisfaction from knowing every profit was carefully engineered."
Duelyst
Release date: April 27, 2016 ▪ Developer: Counterplay ▪
Hearthstone blazed a path by making digital card games popular on PC, and many competitors have followed in the years since. But none of them have broken so far away from the pack as Duelyst. It's a tactics game and a CCG mixed into one, wrapped up with some of the best pixel art animations and character design of any game all year. It's easy to pick up, but the addition of movement to largely traditional card game mechanics give it an amazing amount of depth that has kept it as one of our favorite card games all year.
The Banner Saga 2
Release date: April 19, 2016 ▪ Developer: Stoic ▪
We loved the original, and the sequel is even better. The Banner Saga 2 is a weighty tale of survival, and a brutal strategy challenge. Some interface issues carry over from the first game, but as our reviewer put it: "Yes, there's still room for improvement, but this is a smart, worthy sequel: denser, richer, more complex and yet more intimate. Even if you'll feel in dire need of a stiff drink once this second act draws to its devastating close."
Dark Souls 3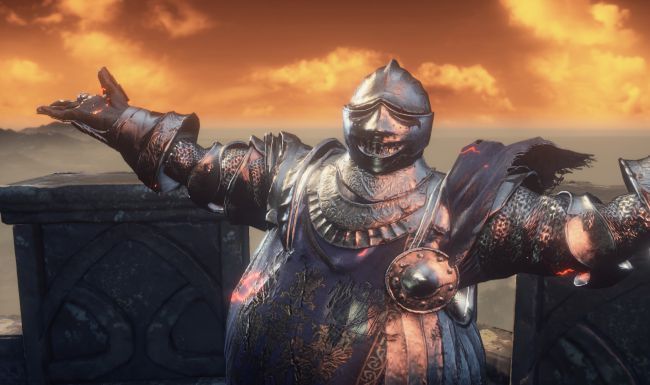 Release date: April 11, 2016 ▪ Developer: FromSoftware ▪
James calls Dark Souls 3 "the most focused, potent game in the series" in his review. It has diverse and numerous enemies, masterful combat and world design, and a dense, mysterious story to every inch of stone. Most importantly, it's .
Chronos
Release date: Mar 28, 2016 ▪ Developer: Gunfire Games ▪
VR is still lacking a deep, directed experience that begs to be played in the steadily growing medium, but Chronos might be the closest we'll get for a while. It's a full blown action adventure, taking cues from The Legend of Zelda and Dark Souls with punishing 3rd person sword-and-board combat and winding monolithic level design. It also makes clever use of VR in ways that can't be replicated on a monitor, but they're best experienced firsthand. Wes is dying for more, saying, "It's a rare thing for me to be halfway through a game and already excited to play a sequel." Let's hope Oculus moves enough headsets to make it happen.