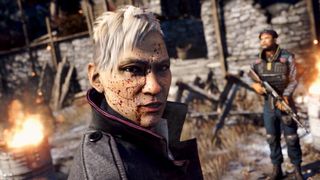 The best in-game piracy punishments
Ubisoft hid a little handicap in Far Cry 4 just for pirates. Some of those who acquired the game illegally found themselves unable to alter the field-of-view settings, but this is a minor punishment compared to some of the inventive and amusing methods developers have employed over the years. From Arkham Asylum to Red Alert 2, Alan Wake to Grand Theft Auto IV, we've rounded up our favourite in-game pirate-punishing tricks.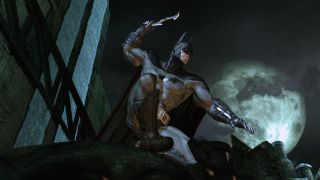 Batman: Arkham Asylum
The Dark Knight falls
Pirates stepping into the bat's boots will get a comparable experience to purchased versions of the game initially, but the game they're playing cannot be completed. Rocksteady disabled Batman's essential cape-glide ability for cracked versions of the game. The Telegraph captured an online complaint from a pirate on the Arkham Asylum forums: "Batman tries to open his wings again and again instead of gliding. So he fels down in a poisoning gas. If somebody could tel me, what should I do there."
"It's not a bug in the game's code, it's a bug in your moral code," came the official response.
Troll rating: 9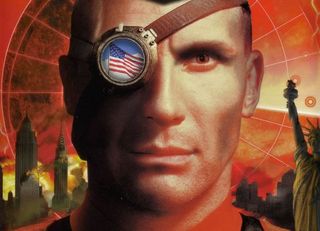 ​Command & Conquer: Red Alert 2​
Base destruction
There are two things essential to success in Red Alert 2: a base and units. EA's anti-piracy technique targeted both. Within thirty seconds of starting a game, pirates would watch helpless as everything they owned simultaneously detonated in a game ending explosion. It's funny, but also a wasted opportunity. Thirty seconds is just too short a fuse. For true top trolling, they'd need at least ten minutes of progress to destroy.
Troll rating: 4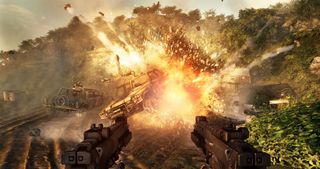 ​Crysis: Warhead​
Fowl play
If you pirate the otherwise-average Crysis follow-up you'll run into a surprise the first time you fire a gun to discover that all the bullets have been replaced by chickens. Are the chickens alive? It's hard to tell because it turns out chickens experience quite a lot of bullet drop and soon hit the ground with speed enough to KO a heavyweight boxer.
The trouble with this anti-piracy technique is that it seems to improve the game somewhat. Shotguns fire a deadly spread of chickens, which is brilliant, and machineguns spit them out at a terrifying rate, and it's hilarious to spray away while your enemies shout things like "aaaargh!" and "stop that!" See it in action here.
Troll rating: 2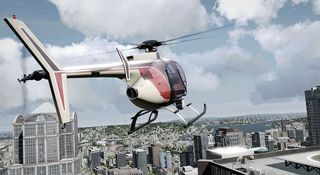 ​Take On Helicopters​
Gradual myopia
Bohemia Interactive have been using their FADE tech to thwart pirates since Operation Flashpoint. Like all the best anti-piracy tricks, this one comes into play slowly, destroying the experience after a period of false security. In OpFlash enemies would become harder to kill while the player became more and more fragile - deadly in a military sim that's already rock hard. Take On Helicopters is funnier, though. As you're flying your vision begins to blur and smear, as though you're playing through a plate of glass in a rainstorm, or flying under the influence of some particularly rubbish banned substances. Good luck taking on a thunderstorm with that handicap.
Troll rating: 8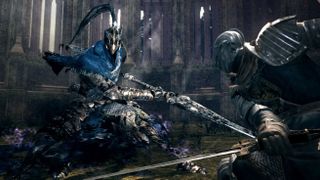 Dark Souls
Invasion of the black phantoms
Dark Souls' trick wasn't designed to combat piracy, but rather to have some fun with the game's earliest players. In response to some retailers breaking the Japanese release date, From Software sent max-level Black Phantoms to invade those playing before the official launch. Anyone who thought they'd gained a lucky pre-launch advantage, instead found themselves facing a 19,000 HP monstrosity.
Troll rating: 9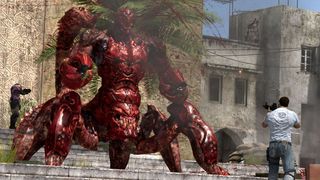 ​Serious Sam 3: BFE
Sting in the tail
Serious Sam developers Croteam decided to punish pirates with a terrifying boss monster, a lurid pink scorpion creature that zips around the screen at alarming speed and can never be killed. You can run and dodge his attacks for as long as you like, but he'll always be there, chasing, watching, waiting to dash around a corner and spike you to death. While some might be put off by the horrifying thing, others that share Sam's gung-ho attitude could view the stunt as an absurd hard mode. It looks like this.
Troll rating: 7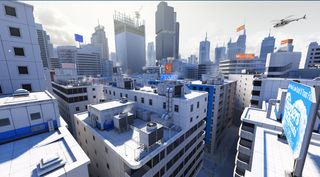 Mirror's Edge
Overstepping the mark

In a game about retaining momentum, what could be more frustrating than sudden enforced slowdown? Pirates who booted up MIrror's Edge will have struggled halfway through the tutorial circuit. When Faith passes a certain point and the product fails to verify, she begins to slow down, step by step, until moving at a slug's pace. At that point you can't even mantle objects, and must slowly flop off the nearest skyscraper to oblivion. Here's a video of the effect in action.
Troll rating: 8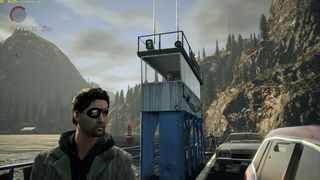 Alan Wake
Eye for an eye
Some developers take a gentler approach than others when it comes to talking to pirates. Remedy are one such studio. As this Tweeter noted: "If Alan Wake the game detects it has been pirated, it continues running but adds an eye-patch." The patch adds some bonus personality to the game's insomniac protagonist, though the lack of depth perception could give him trouble when targeting demons of the night. Frankly, it's really quite a fetching look for him.
A member of the Remedy team posted in the Steam forums to confirm the trick. "The crack detection didn't do anything evil (like sending over the user's email or IP address details :-) and didn't degrade gameplay in any way. You just got the eye-patch and a loading screen tip encouraging the user to buy the game."
Troll rating: 1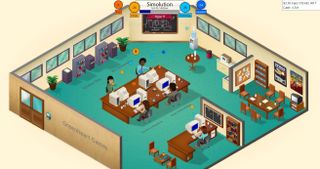 Game Dev Tycoon
Pirated to death
Game Dev Tycoon is a sim in which you set up a game studio, manage resources, costs and staff, and then release products to the world. The pirated version lets you get that far, but not much further. Upon release, pirates find that their game will start hemorrhaging profits to piracy. The problem worsens and worsens until the studio inevitably fails. It dicks over pirates and teaches an important lesson about empathy and stuff. Good form.
Troll rating: 10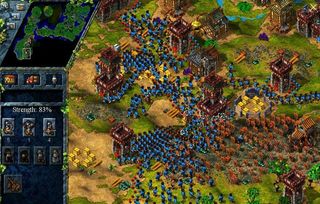 Settlers 3
Pig iron
There are multiple things a city needs to function. In Settlers 3, players must collect multiple resources—food, iron, coal, stone and wood—to bring their isometric settlements to life. For most people, that was an achievable task. For pirates, however, an essential ingredient was deliberately missing. In pirated copies of the game, iron smelters would only make pigs, not iron. And while pigs are certainly a useful resource, they have far fewer military applications.
Troll rating: 7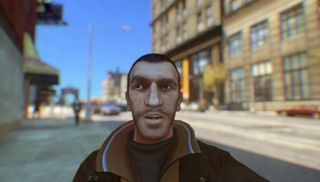 ​Grand​ Theft Auto IV​
Go home, you're drunk
At first, all seems fine, but then you finish the prologue. As the game explains how your safehouse works, the camera starts to shake uncontrollably. It will keep doing this. Forever. If, somehow, pirates soldiered on through the vomit-inducing wobble, they'd have a second trick to content with. Any car Niko entered would automatically accelerate, and instantly start smoking. You've got to hand it to Rockstar: they're not afraid to be nasty. See how long you can last through this video of it in action.
Troll rating: 9