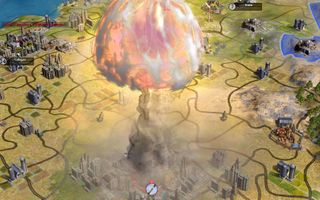 Make your move
Strategy games are a vital part of the PC's heritage. Whether you favour real-time bouts or brainy turn-based simulations, great strategy games throw you into uniquely massive scenarios that let you rule empires, control spacefaring races, and marshal cavalry charges against armies of hundreds. We love them. But we love some of them a little more than the others. Will you agree with our picks? Are there any you'd add or like to recommend to fellow readers? Have your say in the comments.
As with our list of the best RPGs, we've focused on games that offer a strong variety of takes on the genre, and which still play brilliantly today.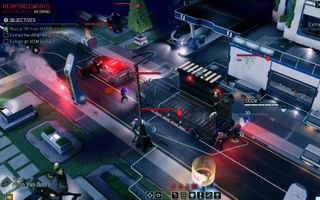 XCOM 2
Tom Senior: The game cleverly uses scarcity of opportunity to force you into difficult dilemmas. At any one time you might have only six possible scan sites, while combat encounters are largely meted out by the game, but what you choose to do with this narrow range of options matters enormously. You need to recruit new rookies; you need an engineer to build a comms facility that will let you contact more territories; you need alien alloys to upgrade your weapons. You can't have all of these. You can probably only have one. In 1989 Sid Meier described games as "a series of interesting decisions." XCOM 2 is the purest expression of that ethos that Firaxis has yet produced.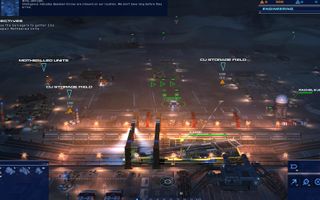 Homeworld: Deserts of Kharak
Rob Zacny: Homeworld: Deserts of Kharak sounded almost sacrilegious at first. Over a decade since the last Homeworld game, it was going to take a game remembered for its spaceships and 3D movement and turn it into a ground-based RTS with tanks? And it was a prequel? Yet in spite of all the ways this could have gone horribly wrong, Deserts of Kharak succeeds on almost every count. It's not only a terrific RTS that sets itself apart from the rest of the genre's recent games, but it's also an excellent Homeworld game that reinvents the series while also recapturing its magic.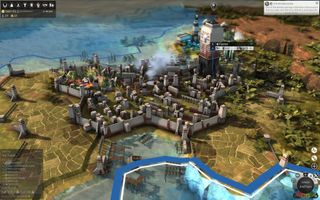 Endless Legend​
Chris Thursten: One of last year's real sleeper hits, Endless Legend is a 4X fantasy follow-up to Amplitude's Endless Space—a pretty good game, but apparently not the full measure of the studio's potential. Shadowed at the time of its release by the higher-profile launch of Civilization: Beyond Earth, Legend is easily the best game in the genre since Civ 4. It's deep and diverse, with fascinating asymmetrical factions, sub-races, hero units, quests to discover, and more. It looks gorgeous, too.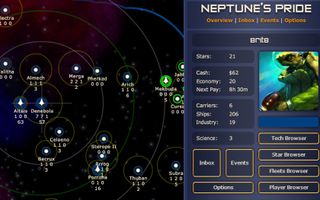 Neptune's Pride
Tom Senior: As much a social experiment as a strategy game, Neptune's Pride pits friends against one another in a battle for control of a star system. The rules are simple: upgrade your stars and get them to build ships, then deploy them to poach more stars. The war unfolds slowly in realtime over the course of a week or so, and may slightly ruin your life during that period. The simple but elegant ruleset leaves lots of room to make and break alliances, and before you know it your friend's getting up at 3am to launch sneak attacks while you sleep. A simple game that orchestrates amazing drama.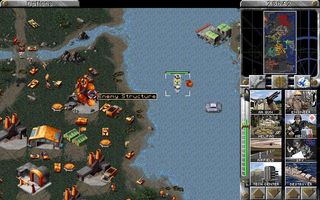 Command & Conquer: Red Alert
Samuel Roberts: Red Alert is possibly lighter on strategy than any other game in this list. Were you the first to build a tech centre and send 25 mammoth tanks to the enemy's base before they could do it to you, or to dispatch a chinook full of Tanyas behind their construction yard? Congratulations, you've won every skirmish ever! In a way, the lack of balance is part of the appeal of this '90s peak for the Command & Conquer series, but the escalating chaos of its battles, on land, air and at sea, also ensure that it's still worth a play today. Plus, it's freeware now.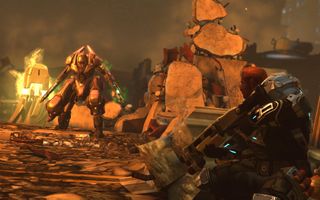 XCOM: Enemy Within
Chris Thursten: By simplifying the XCOM formula, Firaxis cut a more direct route to the things that the series has always been about. This is, fundamentally, a squad action game where you should really care about your squad. Whether you get there by grafting them into towering mechs or by naming them after your friends (or both), Enemy Within stands above other strategy games as the one most likely to make you care about the decisions you make.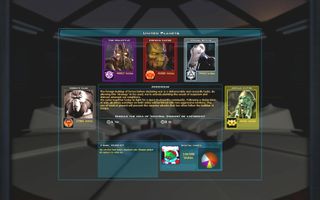 Galactic Civilizations 2
Andy Kelly: If you've ever wanted to conquer space with an army of customisable doom-ships, this is the strategy game for you. It has smart, creative AI, and a full-size game can take weeks to complete. You have to balance economic, technological, diplomatic, cultural and military power to forge alliances, fight wars and dominate the galaxy. Reminiscent of the Civilization games, but on a much grander scale, and with a lot more depth in places.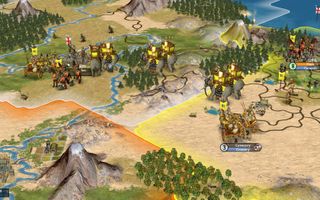 Civilization IV
Andy Kelly: For this version of Sid Meier's game of world dominance, Firaxis built a new engine from scratch. It was the first game in the long-running series to use 3D visuals, and features the unmistakable voice of late Star Trek legend Leonard Nimoy. Among a vast array of improvements, the much more intelligent, aggressive AI stands out. It's also notable for being the first Civ game to make modding easier, which has resulted in some amazing player-made expansions. Civilization fans could debate for hours which is the best in the series, but this is my favourite.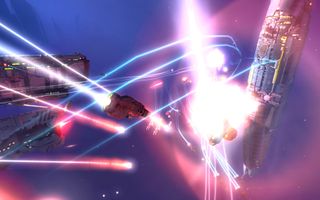 Homeworld
Chris Thursten: Mechanically, Homeworld is a phenomenal three-dimensional strategy game, among the first to successfully detach the RTS from a single plane. It's more than that, though: it's a major victory for atmosphere and sound design, whether that's Adagio for Strings playing over the haunting opening missions or the beat of drums as ships engage in a multiplayer battle. If you liked the Battlestar Galactica reboot, you should play this.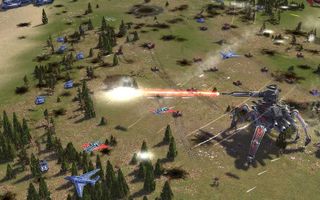 Supreme Commander
Tom Senior: Only Total War can compete with the scale of Supreme Commander's real-time battles. It's still exhilarating to flick the mousewheel and fly from an individual engineer to a map of the entire battlefield, then flick it again to dive down to give orders to another unit kilometres away. When armies do clash—in sprawling hundred-strong columns of robots—you're rewarded with the most glorious firefights a CPU can render. It's one of the few real-time strategy games to combine air, ground and naval combat into single encounters, but SupCom goes even further, with artillery, long-range nuclear ordnance and megalithic experimental bots.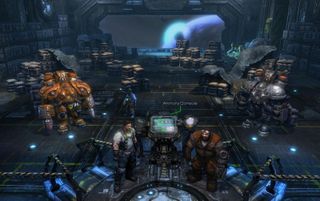 StarCraft 2: Wings of Liberty
Chris Thursten: In addition to being the preeminent competitive strategy game of the last decade, StarCraft II deserves credit for rethinking how a traditional RTS campaign is structured. Heart of the Swarm is a good example of this, but the human-centric Wings of Liberty instalment is the place to start: an inventive adventure that mixes up the familiar formula at every stage. From zombie defence scenarios to planets that flood with lava every few minutes, you're forced to learn and relearn StarCraft's basic elements as you go.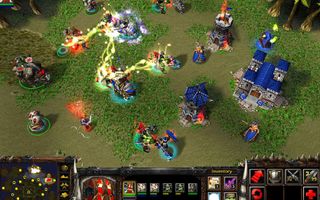 Warcraft III
Chris Thursten: Most notable today for being the point of origin for the entire MOBA genre, Warcraft III is also an inventive, ambitious strategy game in its own right, which took the genre beyond anonymous little sprites and into the realm of cinematic fantasy. The pioneering inclusion of RPG elements in the form of heroes and neutral monsters adds a degree of unitspecific depth not present in its sci-fi stablemate, and the sprawling campaign delivers a fantasy story that—if not quite novel—is thorough and exciting in its execution. It also has the best 'repeated unit click' jokes in the business.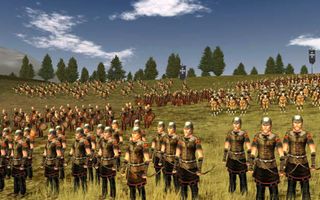 Rome: Total War
Chris Thursten: Total War's transition to full 3D marks a point before the gradual escalation in complexity that would lead to Empire's initial instability and the longstanding AI problems that have dogged the latter games in the series. The original Rome presents a simple, compelling image of ancient warfare and delivers on it phenomenally. It's a great introduction to one of the most interesting eras in military history, and holds up to this day.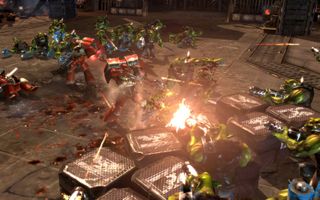 Warhammer 40,000: Dawn of War II
Tom Senior: It was tempting to put the excellent first Dawn of War on the list, but the box-select, right-click to kill formula is well represented. Instead let's appreciate the experimental sequel, which replaced huge units with a handful of rock-hard space bastards, each with a cluster of killer abilities. In combat you micromanage these empowered special forces, timing the flying attack of your Assault Marines and the sniping power of your Scouts with efficient heavy machine gun cover to undo the Ork hordes. The co-operative Last Stand mode is also immense.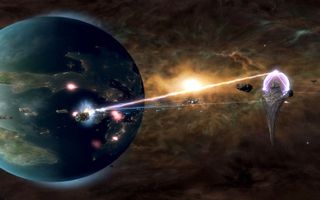 Sins of a Solar Empire
Chris Thursten: Sins captures some of the scope of a 4X strategy game but makes it work within an RTS framework. This is a game about star-spanning empires that rise, stabilise and fall in the space of an afternoon: and, particularly, about the moment when the vast capital ships of those empires emerge from hyperspace above half-burning worlds. Diplomacy is an option too, of course, but also: giant spaceships. Play the Rebellion expansion to enlarge said spaceships to ridiculous proportions.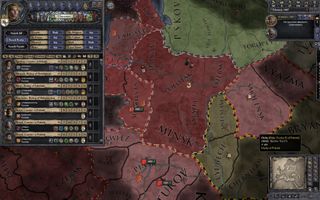 Crusader Kings II
Phil Savage: Crusader Kings II is a political strategy game. It's as much about who your imbecilic niece is marrying as it is about leading armies into battle. Every landed character is simulated, and each one has goals and desires. It's complex—you can blame the feudal system for that—but offers clear and immediate drama on a personal level. Its simulation corners you into desperate situations and encourages you to do terrible things to retain power. One time I executed a newborn baby so that his older and smarter sister could reign instead. Feudal times were messed up.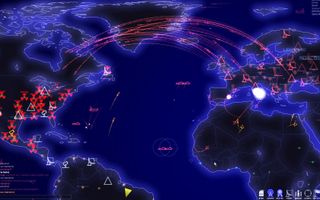 DEFCON
Tom Senior: DEFCON's sinister blue world map is the perfect stage for this Cold War horror story about the outbreak of nuclear war. First, you manage stockpiles, and position missile sites, nuclear submarines and countermeasures in preparation for armageddon. This organisation phase is an interesting strategic challenge in itself, but DEFCON is at its most effective when the missiles fly. Blooming blast sites are matched with casualty numbers as city after city experiences obliteration. Once the dust has settled, victory is a mere technicality. It's nightmarish, and quite brilliant in multiplayer.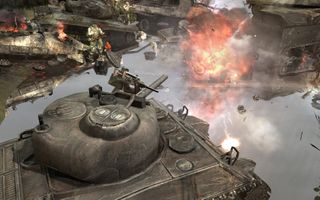 Company of Heroes
Tom Senior: Some games would try to step away from the emotional aspect of a war that happened in living memory. Not Company of Heroes. It's torrid and difficult and brutal. Sure, its methods are pure Hollywood—the muddy artillery plumes could have come straight from Saving Private Ryan—but the result is the most intense RTS ever made, brilliantly capturing the tactical standoff between WWII's asymmetrical forces.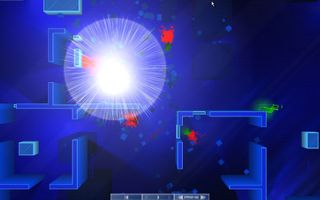 Frozen Synapse
Phil Savage: The trick of Frozen Synapse is that both sides take their turn at the same time. You're not just planning the moves of your own squad of cybersoldiers, but also predicting those of your opponent. Before you commit, you get to preview your theoretical turn, and that allows you to attempt some audacious moves. My best ever play involved deliberately sending a soldier into the line of fire just long enough to distract the enemy, leaving them open to a flanking attack. Exhaustive previews ensured the real thing played out with immaculate casualty-free precision. It felt amazing to pull off.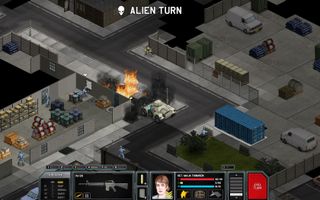 Xenonauts
Andy Kelly: Its deep strategic systems and clean turnbased combat make Xenonauts a triumph of rebooted game design. If you're an old fan of the X-COM series, forget about finding your old install disks or putting up with 20-year-old graphics: playing Xenonauts is the best way to relive those glory days with deeper systems. And if you're new to X-COM, this game will let you explore the series' classic roots with added depth and details.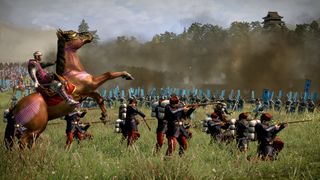 Total War: Shogun 2
Wes Fenlon: As Total War evolved after Rome it suffered bloat and other growing pains, but Shogun 2 was finally the one to get it right. A gorgeous setting and strong theme bolster the strategy side, where the honor of your clan leader and the struggle between Buddhism and Christianity play a key role. Battles offer distinct differences between clans (Chosokabe archers for life) and some especially fun special troops, like the bomb-throwing kisho ninja. Shogun 2 also introduced a 2-player co-op campaign to the series, which is an amazing (though slow) way to conquer the continent.
Shogun 2's sequel Rome 2 was overambitious in scope, and made it clear just how great a balance Creative Assembly struck in Shogun 2. Its second expansion, Fall of the Samurai, also offers a fantastic gunpowder-era campaign set in the mid-1800s. Guns, swords, ninjas—it has it all.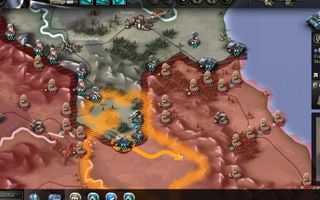 Unity of Command
Andy Kelly: Strategy expert Tim Stone described this, in our 2012 review, as a "fresh and friendly" wargame, praising the convincing, challenging AI. You'll need to use genuinely clever battlefield tactics to beat these computerised generals. The simple interface removes the usual barrier to entry that most wargames have, but there are hidden depths to uncover as you learn the intricacies of its systems.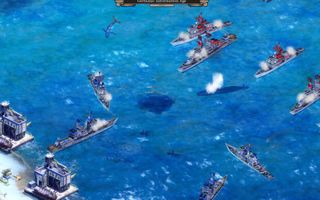 Rise of Nations
Tom Senior: Age of Empires gave us the chance to encompass centuries of military progress in half-hour battles, but Rise of Nations does it better, and smartly introduces elements from turn-based strategy games like Civ. Instead of marshalling troops from a single base, you build cities all over the map to grow your nation's borders. When borders collide civs race through the ages and try to out-tech each other in a hidden war for influence, all while trying to deliver a knockout military blow with javelins and jets. There aren't enough games that let you crush longbowmen with amphibious tanks and stealth bombers.