Roccat are one of the kings of PC gaming hardware, sharing their power and expertise with gamers for generations via mice, headsets, keyboards, and other cutting-edge accessories. We recently talked about their latest range of stunning gaming accessories, and now readers are in with a chance of winning all of those great bits of kit for themselves by answering one simple question.
It's all or nothing with this giveaway, as one winner will win all of the following accessories: 1 Syn Max Air Headset, 1 Vulcan II Max Keyboard, 1 Roccat Kone XP Air Mouse, 1 Sense Aimo Mousepad, and 1 Torch Mic.
For your chance to win, just answer the following question:
The above devices are designed to pull you into the game and elevate you above your rivals. Here's a little recap on what awaits the winner.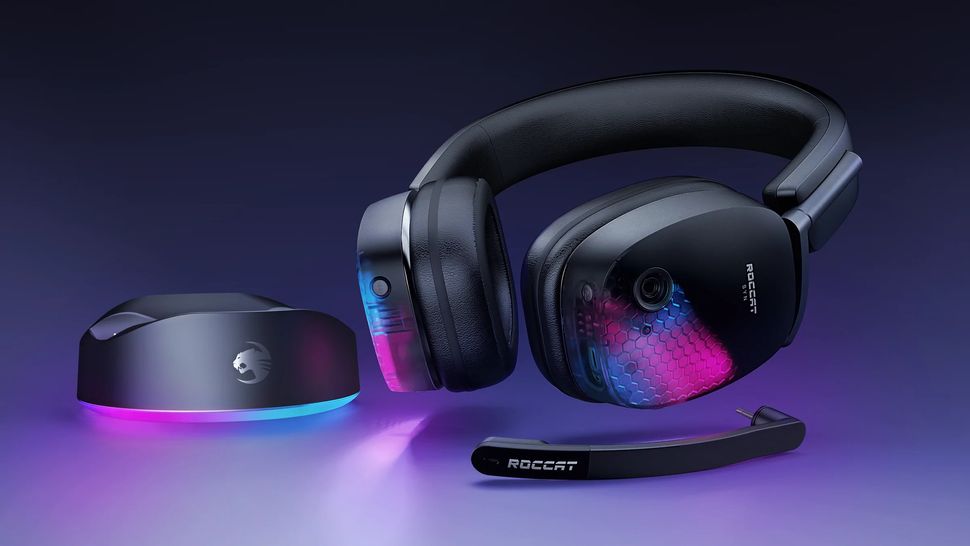 The Syn Max Air Headset, with its cooling memory foam earpads and lightweight aluminium frame will tirelessly see you through hours of play. Its noise-cancelling mic is great for gameplay, but if you want to take your streaming to studio production level, that's where the Torch Mic comes in, offering 24-bit audio quality, latency-free mic monitoring, and a built-in pop filter.
At your fingertips, you have the paired power of the Vulcan II Max Keyboard and the Kone XP Air Mouse. The most eye-catching feature of the keyboard is the translucent detachable palm rest, which lets the entire spectrum of RGB lighting softly pass through it for a hypnotic glow. The keys themselves use Roccat's own TITAN II Optical-Mechanical switches for a smooth feel and fast actuation. The 19K DPI Air Mouse, meanwhile, also has that membrane-like see-through chassis, as well as five programmable 3D RGB zones and 29 programmable inputs. The super-powerful Owl-Eye optical sensor will give you the edge you need in those you-or-them moments in online shooters.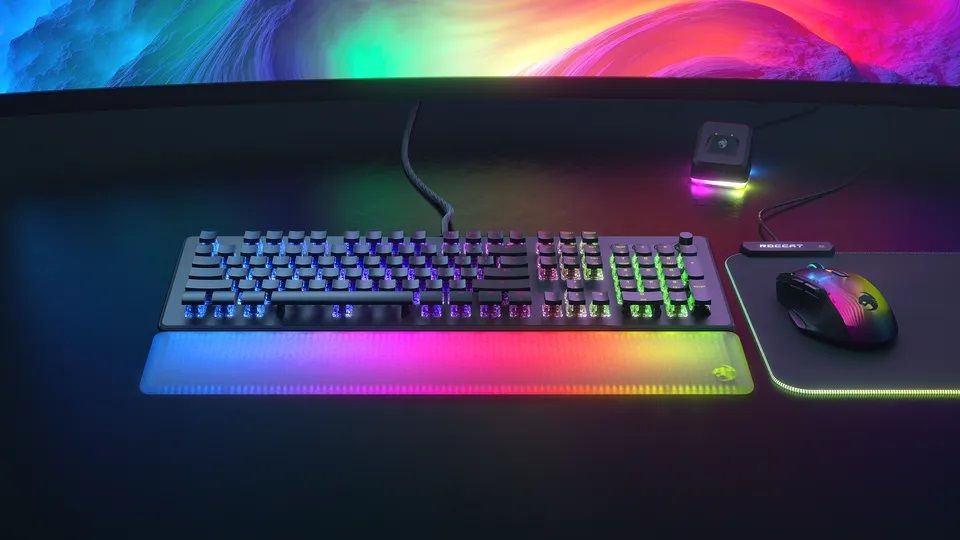 Rounding things off is the Sense AIMO mouse mat, providing a durable surface for your Kone XP Air Mouse, stylishly illuminated by two individually controlled RGB zones.
The best part? All the above could be yours in a couple of clicks by entering your answer into our giveaway. Good luck!