Cyber Monday may be over, but don't fear, there are still loads of deals out there if you know where to look. Some deals, particularly on laptops and gaming PCs, are disappearing fast but we don't expect all of these deals to suddenly end by morning. We'll inevitably ease into Cyber week, or some-such, and then there will be pre-Christmas sales. The deals never stop.
So far we've seen some stellar deals on gaming laptops, gaming PCs, gaming monitors, and SSDs. Such as the MSI Katana GF66 laptop for £1,229.95 at Overclockers (opens in new tab) and this PC Specialist Cypher GXR Gaming PC for £1,149 at Very (opens in new tab). As for accessories, there's this budget version of one of our favourite headsets, the Razer BlackShark V2 X, which is down to £35.99 at Amazon (opens in new tab).
Though unfortunately we've so far not found any reasonable or worthwhile deals for the PC gamer's true best friend, the graphics card. The silicon shortage is still raging on, and both Nvidia RTX 30-series and AMD Radeon RX 6000-series GPUs are caught up in it. As are the PlayStation 5 and Xbox Series X consoles. As such, it pays to be extra vigilant where you shop and as to whether you're actually getting a good deal. Be cautious to someone touting a GTX 1050 Ti as anything other than outdated—that's not to say it's necessarily bad, it's good enough for 1080p, but it will need to be really cheap to make it worthwhile.
But we're here to wade through all that comparison and context for you. We're also deploying the full bot-powered might of our price comparison engine, to check for the best deals on the key PC gaming product categories every hour of every day.
Where are the best Cyber Monday PC gaming deals?
Cyber Monday top deals today
Cyber Monday gaming PC deals
Cyber Monday gaming laptop deals
Cyber Monday gaming chair deals
Cyber Monday gaming monitor deals
Cyber Monday SSD deals
Cyber Monday gaming headset deals
Cyber Monday TV deals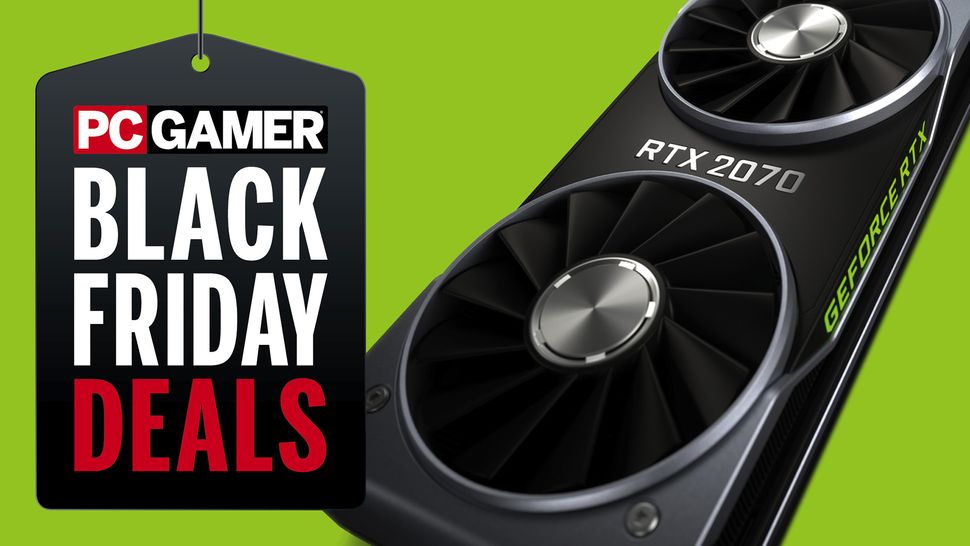 What should I avoid buying on Cyber Monday 2021?
I'll let you in on a secret: there's a whole lot of gaming nonsense out there that you don't actually need. Some of it is useful, like a mechanical keyboard, and some of it is beneficial, such as an ergonomic chair, but some of it is simply unnecessary. Don't feel like you have to buy those RGB LED lights just because they're cheap.
If you do just really want your room to be lit up in every colour under the sun, then you do you. Go get that gaming room you want.
Do some research on the products you'd like to pick up in the sales (we offer detailed hardware buying guides (opens in new tab)), and maybe some alternatives in case those don't pop up. Set yourself a strict budget too.
Products like graphics cards and processors have obvious tiers (though the different companies work damned hard to make product names as confusing as possible), and SSDs have rated speeds, but for peripherals, it's tougher to tell from the specs whether they're worth the money. Checking for reviews, from such luminaries as ourselves, should guide you on your way, and checking price trackers such as CamelCamelCamel (opens in new tab) will let you know if a deal's more than just skin deep.
Are there any Cyber Monday tips and tricks?
If you haven't already used it up during a credit card splurge around Amazon Prime Day, then you ought to take the opportunity to sign up for a free 30-day trial of Amazon Prime (opens in new tab). That will get you early access to the Lightning Deals, and help you grab some of Jeff's best deals of the day. It will also net you free shipping on a host of products and speedy delivery too, and at the very worst it'll be handy when it comes to bagging some last-minute Christmas gifts for that aunt you always forget about.
The other trick is to use CamelCamelCamel (opens in new tab) to find out the general pricing trend of the product you're after. Sometimes sellers can try and trick you into thinking a deal is better than it really is, and that means hiking up the price beforehand for a 'bigger' discount on the day.