It may come as no surprise that Intel is releasing new lower-power versions of its 13th Gen chips. These new 65W versions of its Raptor Lake processors promise to deliver much the same spec as their more power-hungry counterparts, albeit with more moderate clock speeds to help keep demands low on the system. That should mean it's these chips that end up in cheaper 13th Gen prebuilt gaming PCs from here on out.
In terms of the differences you can expect, we have the Core i9 13900 for example. This chip contains the same eight Performance-cores and 16 Efficient-cores as the K-series Core i9 13900K (opens in new tab). However, the Core i9 13900 is rated to a 5.6GHz boost clock—200MHz slower than the full-fat Core i9 13900K and the same as the mobile Core i9 13980HX (opens in new tab).
Otherwise there are all the benefits of Raptor Lake architecture here in full, so I'd argue it's a pretty sweet deal. Or at least not something I'd worry about if I were buying a prebuilt PC today—this chip seems just fine versus the K-series SKU.
Swipe to scroll horizontally
65W 13th Gen Intel desktop processors

| Processor | Cores (P+E) | Threads | Max P-core Turbo (GHz) | Processor Base Power/Max Turbo Power (W) | Price |
| --- | --- | --- | --- | --- | --- |
| Core i9 13900 | 8+16 | 32 | 5.6 | 65/219 | $549 |
| Core i9 13900F | 8+16 | 32 | 5.6 | 65/219 | $524 |
| Core i7 13700 | 8+8 | 24 | 5.2 | 65/219 | $384 |
| Core i7 13700F | 8+8 | 24 | 5.2 | 65/219 | $359 |
| Core i5 13600 | 6+8 | 20 | 5 | 65/154 | $255 |
| Core i5 13500 | 6+8 | 20 | 4.8 | 65/154 | $232 |
| Core i5 13400 | 6+4 | 16 | 4.6 | 65/148 | $221 |
| Core i5 13400F | 6+4 | 16 | 4.6 | 65/148 | $196 |
| Core i3 13100 | 4+0 | 8 | 4.5 | 60/89 | $134 |
| Core i3 13100F | 4+0 | 8 | 4.5 | 58/89 | $109 |
Anything to keep down costs. And the Core i9 13900 is intended to cost around $40 less than the Core i9 13900K at retail, according to Intel's own recommend pricing. That said, we've seen the Core i9 13900K often asking for a much higher price than its recommended customer pricing, so be prepared to potentially pay a little more than asking.
If you're really after savings, it's the Core i9 13900F that you should seek out. That's the same chip as the Core i9 13900 without any onboard graphics, which really isn't a major issue if you intend to run this CPU next to a powerful discrete graphics card. And at this price, I would hope you intend to do just that.
There are F-series, graphics-less versions of most of the 13th Gen lineup, so some savings to be had at any budget. Hopefully, anyways. While the 13th Gen generally trends above MSRP right now, with this new influx of chips and generally affordable 600-series motherboards I'm hopeful for lower build costs all-round.
One chip I really hope will sit around its recommended pricing is the Core i5 13400F. It looks like one mean gaming and productivity chip for $196.
Lower power consumption can also be helpful for keeping costs to a minimum. Lower power means less wasted heat output, and that means cheaper coolers will suffice where a larger liquid cooler might have been required for a K-series SKU.
Like I've mentioned, we tend to see these lower power CPUs make their way into prebuilt PCs from all over. So we should expect to see these PCs starting to arrive soon if you're interested.
The other cheaper chips that Intel is announcing today are the T-series, which are 35W parts to mostly match the 13th Gen desktop lineup. Thing is, these chips aren't any cheaper than the 65W parts, so they're not really for us gamers.
There's one more thing for the desktop: the Core i3 N-series Processors. A little while back Intel killed off the Pentium (opens in new tab) and Celeron branding, replacing initially with only the Intel Processor branding. Now that's joined by similarly entry-level spec chips under the Core i3 N-series chips. These are a touch more performant than the standard Intel Processors, though arguably we still want something quicker for gaming.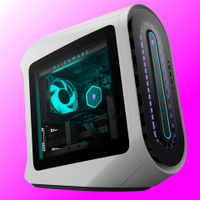 (opens in new tab)