Warzone 2 is still in its early days with Season 1 in full swing, but that hasn't stopped players, pros, and the wider internet from sharing strong opinions on what the best Warzone 2 loadouts and guns are the most powerful so far.
Win more Warzone 2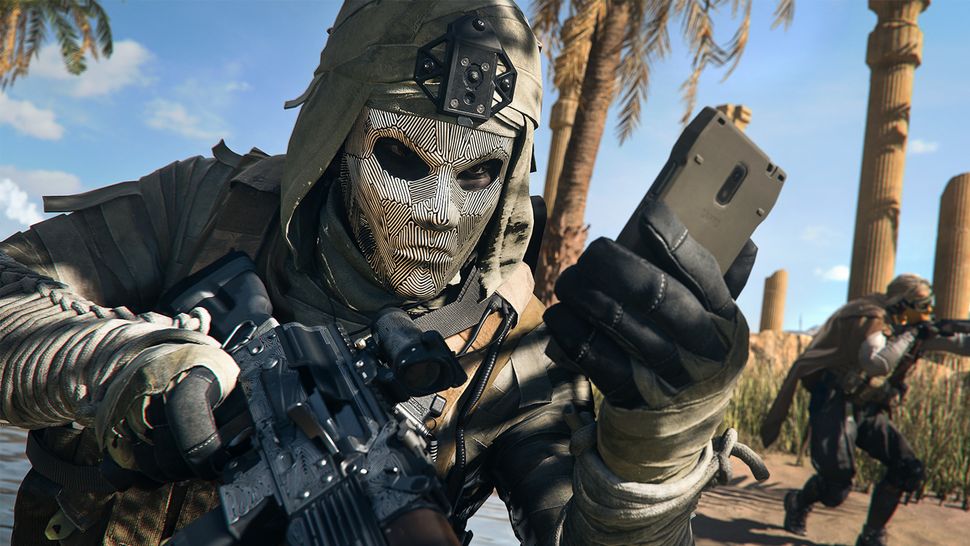 Warzone 2 loadouts: Best guns
Warzone 2 DMZ: New mode guide
Warzone 2 unhinged: Hectic BRs
Warzone 2 perks: Perk packages
Warzone 2 contracts: Turn it in
Warzone 2 cash: Make bank
If you're coming into Call of Duty: Warzone 2 after a long hiatus, you should know upfront that the sequel has brought significant changes to the arsenal at large, as well as the way that loadouts work in Warzone. Sniper rifles aren't the one-shot-kill lasers they used to be and a new premium on armor vests is speeding up the average time-to-kill. As such, players are currently favoring loadouts with high fire rates and lots of chances to break armor quickly. Essentially, we're starting to settle into a pattern we saw develop in the first Warzone: shoot fast, shoot first, and reload rarely.
The best Warzone 2 guns right now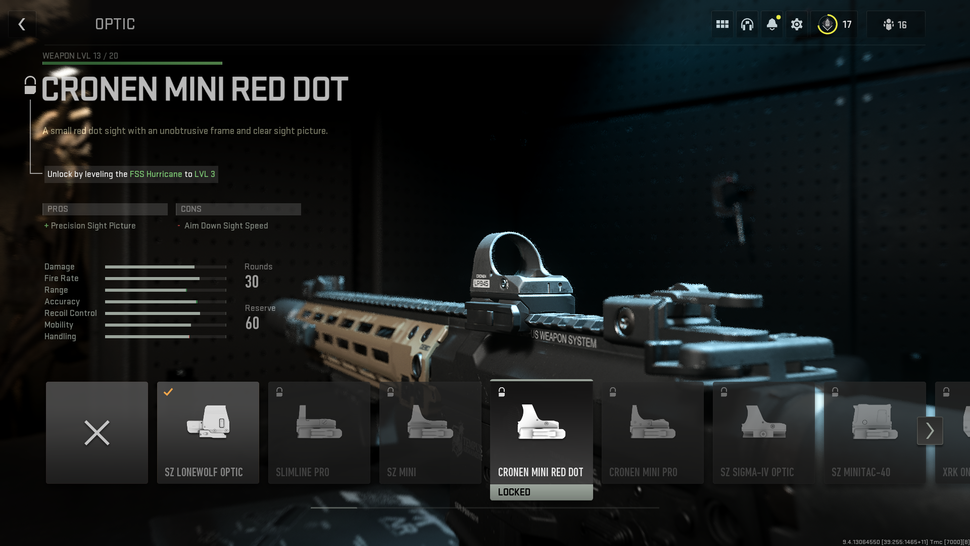 What is the Warzone 2 meta right now?
As players get acquainted with the ways Warzone 2's arsenal differs from the original game, a consensus is forming around a small handful of guns that are competitive in almost any scenario when paired together. If you played a lot of Warzone 1, it won't surprise you to learn that it's a good idea to have an assault rifle or LMG in your primary slot and a reliable SMG as a secondary.
The basic idea is to melt away an enemy's armor as quickly as possible, and at mid-to-long-range, nothing is currently more reliable for the job than an LMG or an assault rifle with an extended magazine. Sure, the extra heft slows some key stats like ADS time, but in Warzone, the last one to reload is usually the last one alive.
Here are the current favorites for gun loadouts based on what we've seen so far:
The best Warzone 2 guns as of January 2023
RPK
Fennec 45
TAQ-56
Kastov 762
Lachmann Sub
Signal 50
Best Warzone 2 loadouts so far
RPK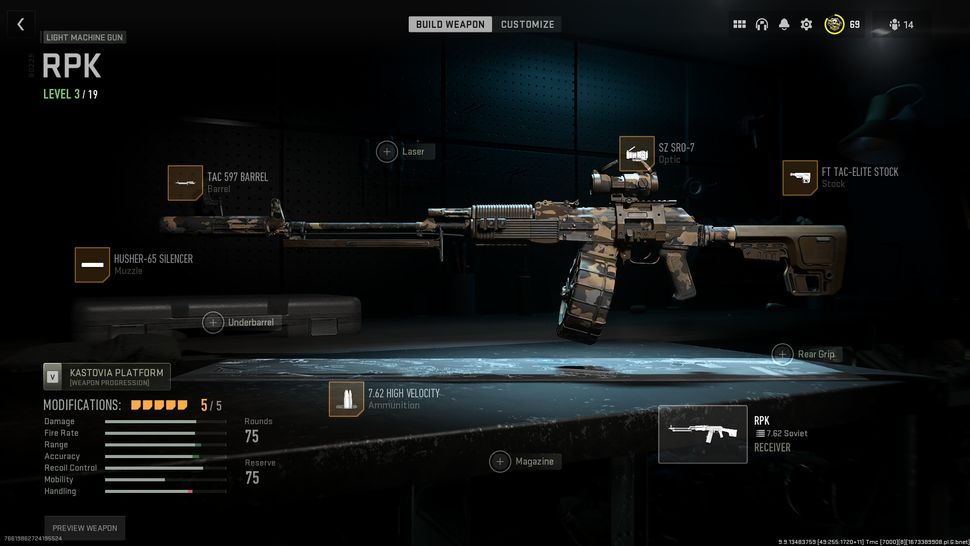 Optic: SZ SRO-7
Muzzle: Husher-65 Silencer
Stock: FT Tac-Elite Stock
Barrel: TAC 597 Barrel
Ammunition: 7.62 High Velocity
Fennec 45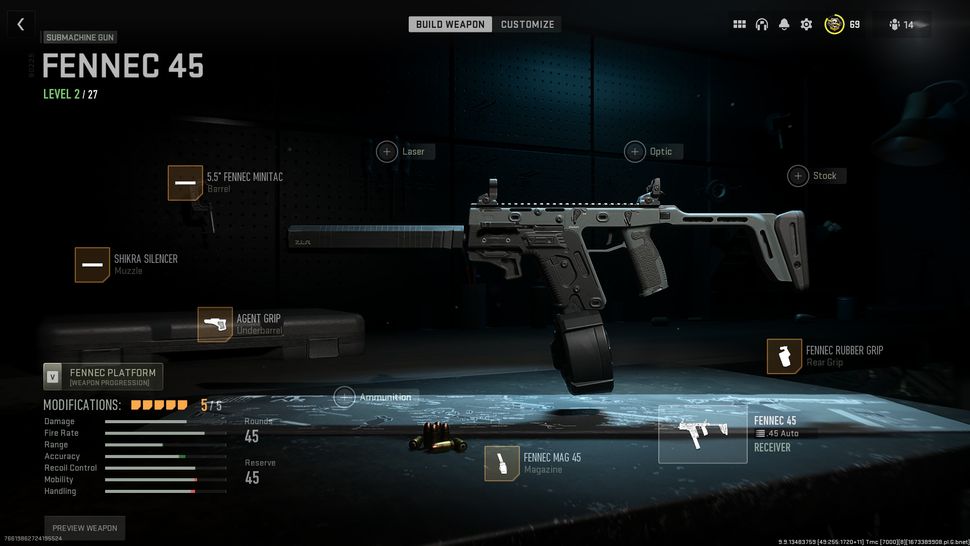 Barrel: 5.5 Fennec Minitac
Muzzle: Shikra Silencer
Underbarrel: Agent Grip
Magazine: Fennec Mag 45
Rear grip: Fennec Rubber Grip
Signal 50
Barrel: 29" TV Kilo-50
Muzzle: Talon Sixteen Silencer
Underbarrel: FTAC Ripper 56
Ammunition: .50 Cal High Velocity
Laser: Schlager PEQ Box IV
TAQ-56
Optic: Schlager 3.4X
Magazine: 60 Round Mag
Muzzle: Echoline GS-X
Barrel: 17.5" Tundra Pro Barrel
Underbarrel: VX Pineapple
Lachmann Sub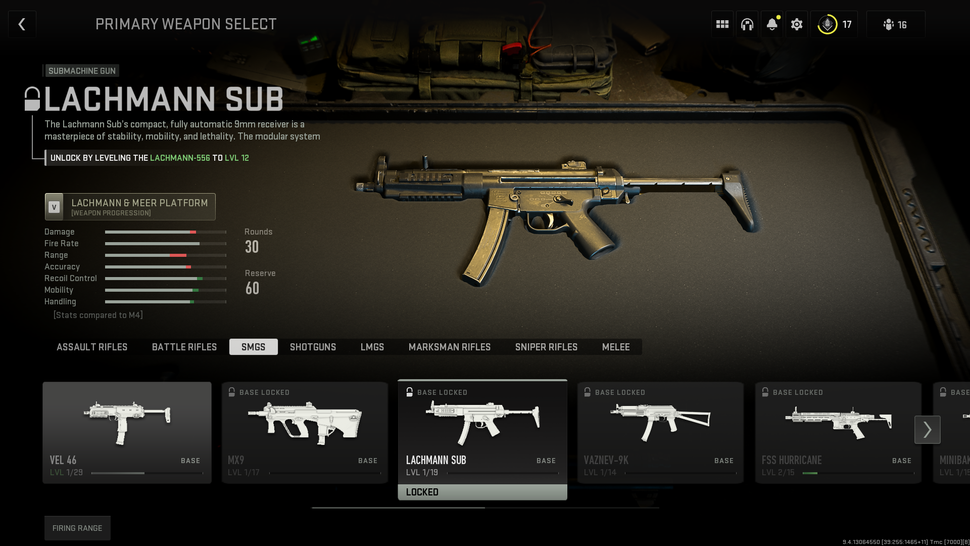 Magazine: 40 Round Mag
Muzzle: FTAC Castle Comp
Stock: LM Stockless MOD
Rear Grip: Lachmann TCG-10
Kastov 762
Muzzle: Kastovia DX90
Optic: Cronen Mini Red Dot
Rear Grip: Ivanov ST-70 Grip
Underbarrel: FTAC Ripper 56
Ammunition: 7.62 High Velocity