The time has nearly come. Lineage2M, the latest entry in one of the longest-running MMO sagas, is launching at midnight December 2, delivering its unique, compelling blend of combat and exploration to PC and mobile players.
As the encroaching winter pushes us indoors to seek the warmth of hearths, fireplaces and powerful PCs, it'll be the perfect time to play Lineage2M. Here's why.
First of all, the game's world of Aden looks gorgeous - as impressive when squeezed onto a small mobile screen as it is when blown up to 4K resolution on your PC. It's not just the graphics that shine, but the art style too. Character models glimmer with little details (and look even better once you reach those higher-level classes), and Aden's 240 million square m world is filled with villages and regions with visual characteristics that reflect their distinct cultures - from the great plains of Dion to the tranquil harbour town of Giran.
But don't get too caught up in the pretty scenery, because each region is filled with unique bosses who you'll be fighting over against rival clans in epic PvPvE warfare (more on that in our previous Lineage2M feature). Crucially, Lineage2M is optimised for this large-scale combat, so even during these spectacular skirmishes the game runs remarkably smoothly.
Lineage has been around for over 20 years, dating right back to the hardcore early days of the MMO genre. But don't worry: Lineage2M helps new players find their feet. Its 'Daily Benefit' system rewards you for playing over successive days, with a valuable prize awaiting you on the last day of a Daily Benefit streak.
Of course, fancy items won't be enough to progress through Lineage2M. The game rewards those who steadfastly stick with their character, while also giving you the freedom to change class at any point.
There are 24 classes to choose from when you start the game, and you can ascend to more advanced variants of each one through good old-fashioned levelling. A Knight evolves into a Paladin and eventually a Phoenix Knight, while a shadowy Elven Scout ascends to Silver Ranger, then later a Moonlight Sentinel. These dramatic evolutions should give plenty of motivation to build up your character through thick and thin, eventually rewarding you with an 'Epic Class' upon hitting level 65 (though we won't spoil the details on that here).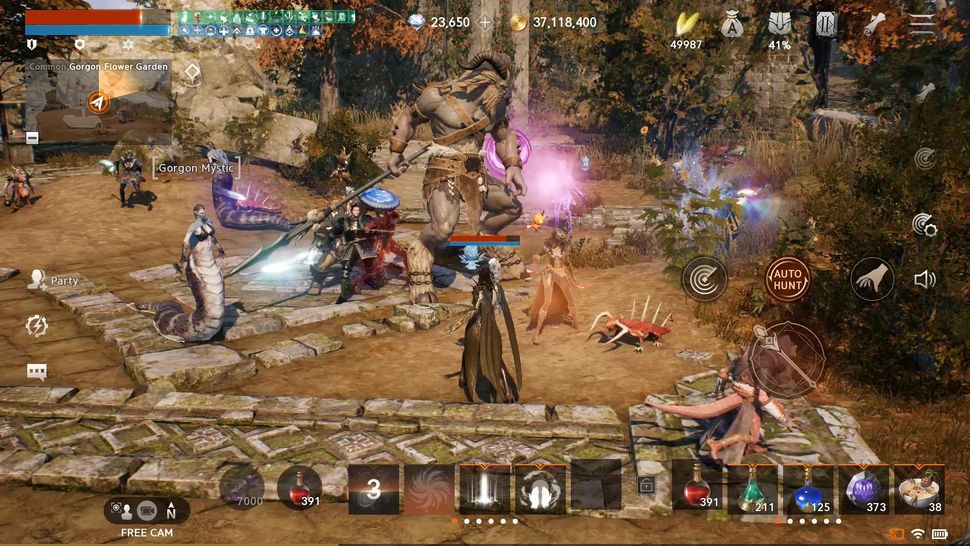 There's a Codex system too, which builds up your stats by sacrificing excess items in your inventory. This means that no item goes to waste, even if it's irrelevant to your character, which rewards your time investment into the game and means that your days of hoarding inventory junk are over!
Lineage2M makes it easy for you to gather your friends from across multiple platforms. You can seamlessly crossplay through NCSOFT's PURPLE service, so your phone-owning friends can join you as you play on PC. Or they can just come over to your place armed with nothing but their phones for an evening of old-school same-room MMO adventuring. If you can't get your friends together, then fear not, because you can use the game's high-quality PURPLE talk platform to voice-chat with your fellow adventurers around the world. You can even use PURPLE to stream the game from your PC to your phone, getting all those glossy graphics settings on the small screen.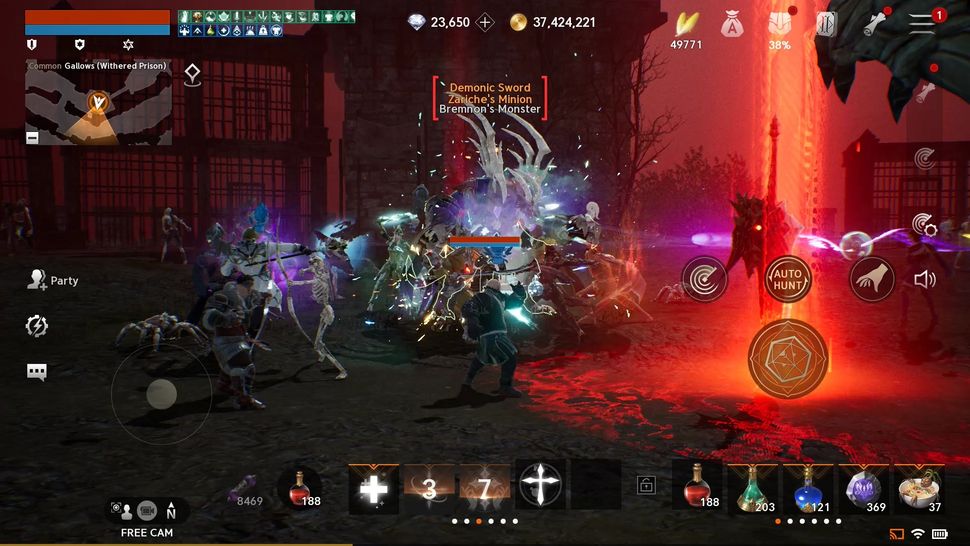 So with the latest Lineage chapter just around the corner, how do you enlist for this grand adventure?
Well, you can ready yourself by pre-loading Lineage2M on PC, iOS and Android from November 30, two days before launch. Better still, you can pre-register now on the App Store and Play Store to get unique in-game rewards upon launch, and follow the game's journey on YouTube, Twitter and Facebook.
With a world of possibilities awaiting you, it's time to start planning your first foray into Aden.