If you're gaming on a powerful machine with some hi-fi gaming headphones over your ears and a stunning gaming display in front of you, you don't want to be sitting on a wooden chair you pulled out of the living room. Long gaming sessions and competitive play deserve a seat that's built to conform to your gaming battlestation and to provide lasting comfort. And, GTRacing offers some of the best-selling options you'll find at prices that are hard to beat.
GTRacing chairs have been sold in the US for the past five years and have had a long-standing streak as some of the best-selling options you'll find. The company has iterated its products to meet consumers' needs.
The GTRacing Pro Series GT099 is a standout example of what the company's chair offers. This top-selling seat comes in well below $200 and yet is about as fully featured as a gaming chair gets. You'll find a deep reclining back, a rocking function, 3D armrests, a lumbar pillow, and a neck pillow. Crafted with heavy-duty material, this chair can also hold up to 300 pounds and comes backed by a two-year warranty.
Normally, the GTRacing GT099 would cost $149, which would already be a strong value proposition, but GTRacing is making it even more enticing right now. You can get it right now for just $109. That's barely more than you might pay for a new game and a battle pass.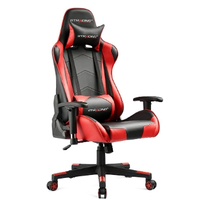 GTRacing Pro GT099
Grab this highly functional and incredibly popular gaming seat for just $109 with its current discount.
The GTRacing Ace M1 features a stylish-yet-subtle design that is bolstered by a metal frame and stuffed with cold-cured, high-density memory foam. It also offers a 160-degree recline, rocking, and 4D armrests. And, if you want even more cushion, GTRacing includes neck and lumbar pillows. Just to show GTRacing means business with the Ace Series, this chair comes backed by a five-year warranty. While this chair normally would cost $349, you can get it for a shockingly low $239 right now.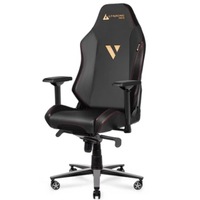 GTRacing Ace M1
Hop into the lap of luxury with the GTRacing Ace M1. You'll have tons of features and plenty of cushion for a hard-to-beat price.
Even though gaming chairs are large and heavy on account of their metal frames and sturdy base, GTRacing offers free shipping nationwide, and it'll usually deliver in under a week thanks to GTRacing's warehouses spread out around the country.