Eight hours and 27 minutes per week. According to a 2021 study, that's how long the average gamer spends in the virtual playground of pixellated dreams. That's a full working day of sitting down, and it means the position we park ourselves in while we play matters to our long-term health.
It's not news to discover that gaming can be sedentary, and it's that very aspect of our RGB-drenched passion that led to the rise of gaming chairs in the first place. Scottish company GT Omega was there in those early days, and over the last 13 years it's acquired some considerable expertise in the market.
The arrival of its new Xayo chair, though, marks a landmark moment. Breaking the mould from the market's traditional shape and construction, which originally took inspiration from the world of motorsport, the Xayo's all about customisation, ergonomics and, ultimately, keeping you supported and comfy according to your exact dimensions. We all come in different sizes, so it makes sense for a chair to be able to adjust to those varied requirements.
And adjust you can. There are five levels of headrest adjustment, with 35 degrees of rotation. A sliding seatbase, again with angle adjustment. You can tilt the angle of the back rest to 15 different positions. The armrests and lumbar support are adjustable too, and even the tension of the seat sliding is customisable, with three different settings. We've played Korean MMO character creators with fewer customisation options than that.
That's a lot to dial in, but it doesn't mean you have to get the tape measure out or sketch a Vitruvian Man of yourself before you've got the chair calibrated. There's an automatic posture adjustment system (APAS) that lets you sync up the chair base and back and then lock them in place, which gives you a strong starting point from which you can make fine adjustments elsewhere.
The benefits of a chair with ergonomic features are pretty wide-ranging. Back support's the biggie, but sitting in a seat that properly supports your back and allows you to distribute your weight evenly can improve blood flow, relieve neck and limb soreness, and some studies say it boosts productivity too. Whether that translates to more chicken dinners or a higher CSGO rank, science has yet to quantify. But in the long term, a clean bill of overall health is a net win.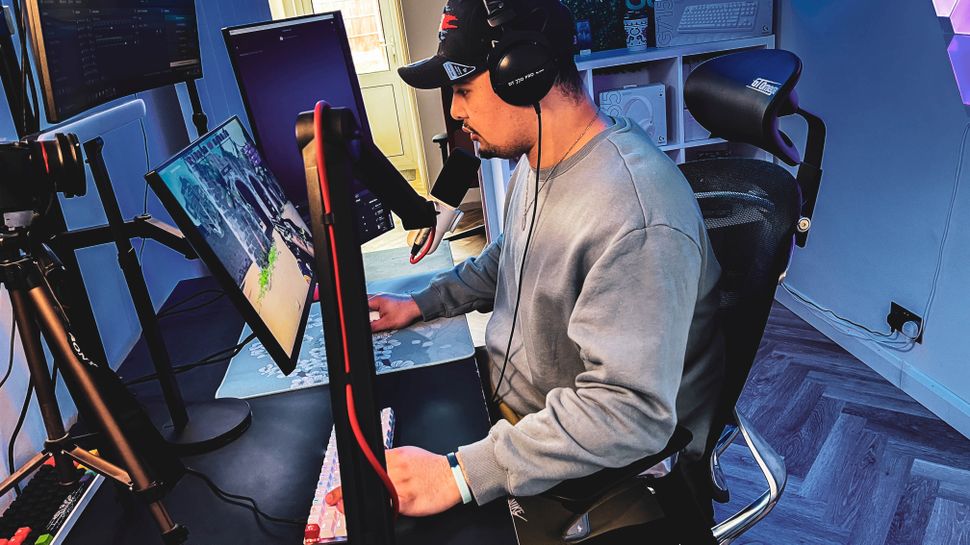 Of course, looks go a long way too. Any component of a gaming setup needs to be Instagram and stream-friendly, so to that end there's a choice of three colourways here. They're all subtle enough to fit in with any setup, but the onyx, opal and obsidian options give you some visual customisation to go with all the physical adjustments.
The events of 2020 and the long-term lockdown measures in its aftermath got us all thinking a bit more deeply about how and where we spend our indoor time. It might have seemed extravagant to invest in an ergonomic chair in 2019 - it's not now. In the remote working era, buying a seat that looks after you while you work and pay makes an awful lot of sense. The industry's adapting to support our needs, and as a result of products like this appealing to a wider audience, costs are coming down. £1000+ has previously been a pretty standard purchase point for ergonomic office chairs, but the Xayo's available for £649.95 (€779.95).
To discover more about the Xayo, including free worldwide shipping and interest-free payment options in the UK, visit the official GT Omega Xayo product page.
Note: the Xayo is currently only available in the UK and Europe. Other locations will be available later in the year. Follow GT Omega on its social channels for updates and more info: