When one thinks of PC gaming, there are a few brands that immediately come to mind. Razer is near the top of that list. The Singaporean-American electronics company has for more than a decade manufactured some of the most stylish, best-quality peripherals on the market.
Between its esports partnerships and its unique imagery and designs, Razer has been synonymous with gaming for years. But it's not that there aren't plenty of alternatives to Razer products. There exists a plethora of gaming mice, headsets, and keyboards for every gamer and genre.
When stacked up against the competition, Razer products are simply ahead of the pack. It isn't just a matter of branding, either. Razer's gear not only looks cooler and feels better to use, it also offers superior quality and performance.
So whether you're an esports athlete looking to up their game, a parent looking for something to put under the tree, or simply a hobbyist that wants to treat themselves to something nice, here are three of your best options this holiday season.
Razer products are available at these (and other) retailers:
Razer Viper Ultimate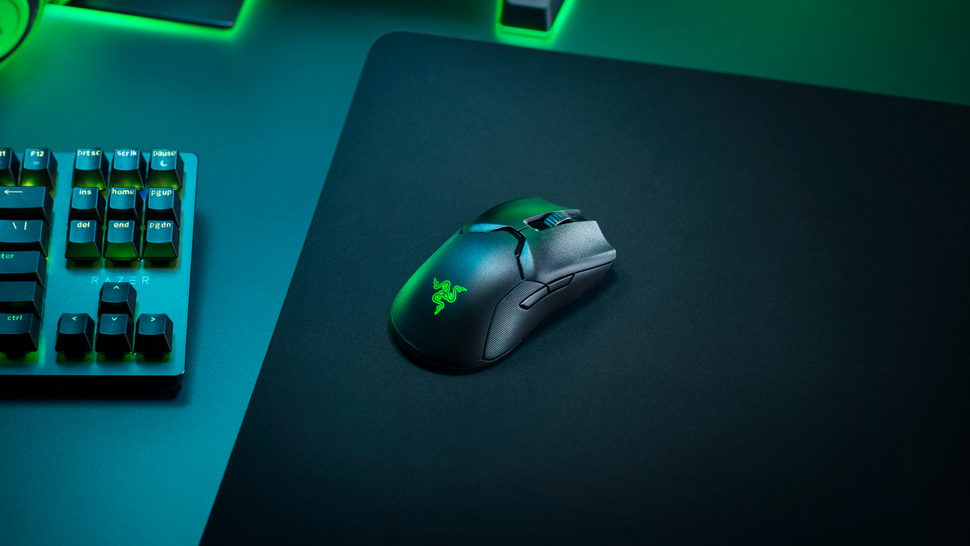 The Lightest, Fastest Esports Mouse on the Market
There are few things more satisfying than landing a clutch skillshot or sniping the last foe standing between you and your chicken dinner. In such high-octane situations, the right mouse can be the difference between failure and success. The Razer Viper Ultimate (opens in new tab) is designed with that in mind.
Weighing only 74 grams and with an ergonomic design that lets it fit perfectly into your hand, the Viper Ultimate is also lightning-quick thanks to Razer™ HyperSpeed Wireless Technology. It isn't just fast, either. It's also accurate, with a Razer™ Focus+ 20K Optical Sensor and Razer™ Optical Mouse Switch.
Finally, the Viper Ultimate's battery lasts up to 70 hours on just a single charge, so you can spend more time gaming and less time worrying about your mouse dying at a critical juncture. It's also available in mercury white and quartz pink.
The Razer Viper Ultimate is available in black, mercury white, and quartz pink. Get it for up to 40% off this holiday season at select retailers.
Razer Huntsman V2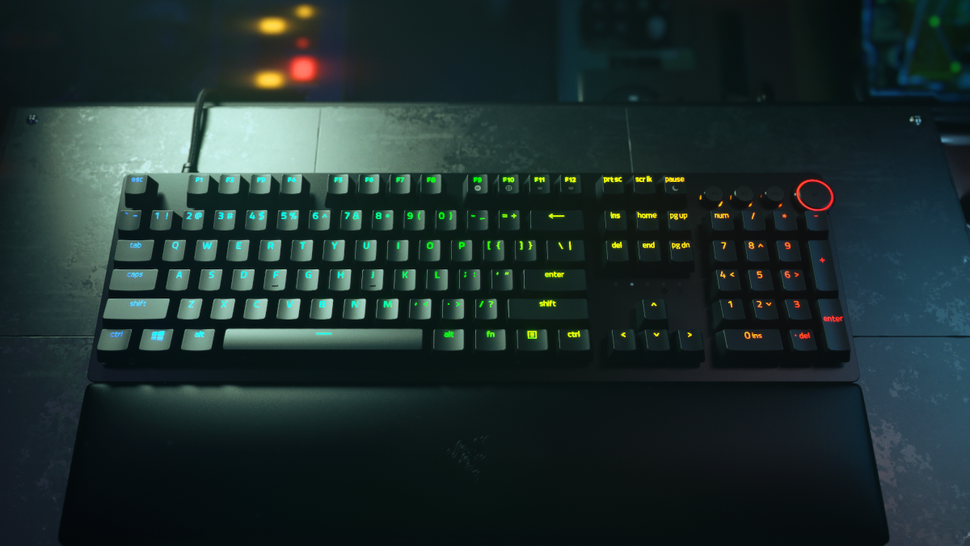 Actuation at the Speed of Light
There's nothing more frustrating than having a keyboard that doesn't quite work properly — and there's a laundry list of different ways that can happen.
Input lag. Ghosting. Doubling. Dead keys.
The best way to avoid these issues is to spring for a keyboard designed to counteract them. That's where the Razer Huntsman V2 (opens in new tab) comes in. Its Razer Optical Switches offer lightspeed actuation, and are available in one of two flavors, depending on your preference.
If you want to hear and feel each and every keystroke, choose the Razer™ Clicky Optical Switches.
If smooth, silent actuation is more your style, there's the Gen-2 Razer™ Linear Optical Switches.
No matter which option you choose, you can count on the protection of Razer's DoubleShot PBT Keycaps, each of which has a keystroke lifespan of up to 100 million, along with optional sound-dampening foam for better acoustics during gameplay.
Of course, it wouldn't be a Razer keyboard without RGB lighting. In that department, the Huntsman V2 more than delivers. Its fully-customizable Razer Chroma™ RGB backlights offer up to 16.8 million different color options.
The Razer Huntsman V2 starts at $200
Razer Blackshark V2 Pro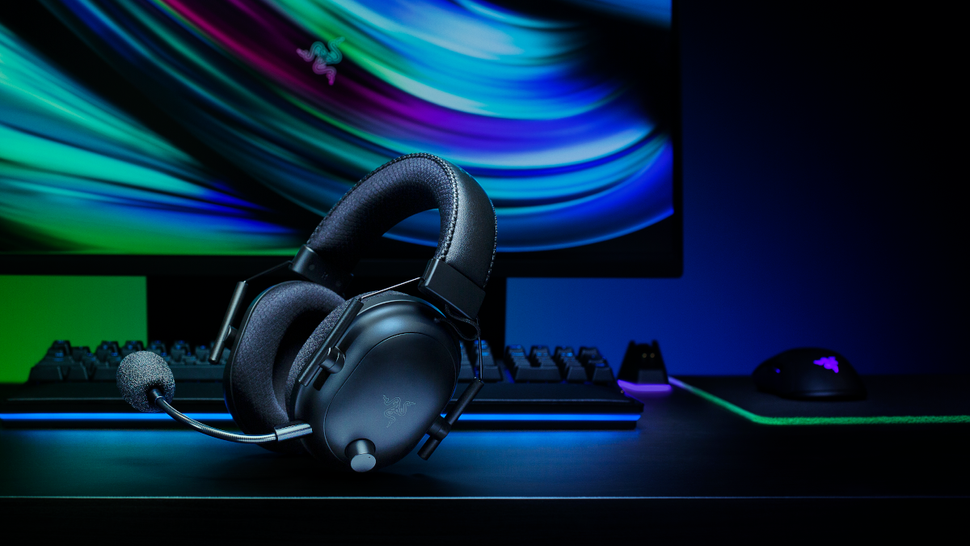 Definitive Sound, Uninterruptible Focus
In competitive gaming, situational awareness is everything.
Available in either black or white, the Razer Blackshark V2 Pro (opens in new tab) lets you keep an ear on everything happening in-game. Armed with Razer™ HyperSpeed Wireless Technology and Razer™ TriForce Titanium 50mm Drivers, the headset features high-end, high-fidelity, low-latency lossless audio. Ultra-soft memory foam ear cushions ensure a comfortable fit even across marathon gaming sessions, while the headset's advanced passive noise cancellation means you won't miss a single decibel's worth of sound.
It's not just your in-game surroundings that will come through crystal clear with the Blackshark V2 Pro, either — it offers ultra-clear voice quality and advanced voice controls thanks to a Razer™ HyperClear Supercardioid Mic
In short, whatever you intend to do and whatever games you intend to play, this headset will be music to your ears.
The Razer Blackshark V2 Pro is on sale for up to 25% off this holiday season.
Taking your game to the next level
Not interested in getting a new headset? Not in the market for a new mouse or keyboard? That's fine, because Razer has a lot more to offer than just what you see here.
From tablets, laptops, and monitors to speakers and chairs, Razer has something for everyone. So this holiday season, take your game to a whole new level with Razer. You won't regret it.
Follow Razer
Facebook: https://www.facebook.com/razer (opens in new tab)
Twitter: https://twitter.com/razer (opens in new tab)
Instagram: https://www.instagram.com/razer/?hl=en (opens in new tab)
TikTok: https://www.tiktok.com/@razer?lang=en (opens in new tab)