The strongest champions in League of Legends patch 6.12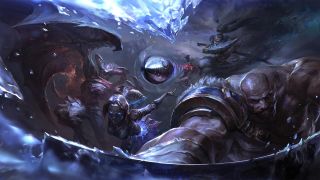 Summoner's Rift is a place of constant change. Every new patch brings something different to the table, offering new item builds and shifts to current champion picks or bans. Although patch 6.12 has focused on slight tweaks to items and masteries, it has brought certain champions and classes to the forefront of the game. So who are the strongest champions to look out for this patch?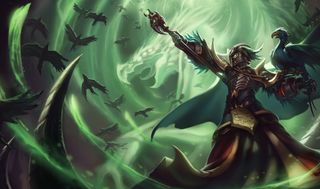 Swain: the Master Tactician
Ravenous Flock's functionality in patch 6.10 opened up a build that allowed Swain to leverage multiple pure-defense items while still dealing tons of damage. Given Riot's history with the broken tank Ekko build, they rightfully took steps to prevent tank Swain from becoming a thing by reducing Decrepify's damage and Ravenous Flock's healing. But despite his nerf in patch 6.11, Swain's impact in top and mid lane remains unchanged. His tankiness and CC are as potent as ever, while his base healing on his ultimate still feels strong. The combo of Rod of Ages and Rylai's Crystal Scepter compliment the meta of building tanky items with added damage, making him a very difficult champion to deal with.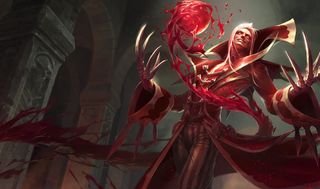 Vladimir: the Crimson Reaper
captures just how strong and utterly infuriating Vladimir can be in the current meta. Vladimir's consistent damage and huge sustain makes him very hard to kill and frustrating to play against. The Crimson Reaper can be countered by building healing reduction items like Morellonomicon or Executioner's Calling and can be shut down with good team co-ordination. However, in solo queue it becomes all too easy for the blood thirsty vampire to spiral out of control and wreak havoc. Just like Swain, Vladimir can become an unkillable monster when ahead. His late game is very strong and his Sanguine Pool allows him to dodge most abilities, while Hemoplague gives him an insane amount of life back in teamfights. Vladimir is a champion you don't want to risk dealing with.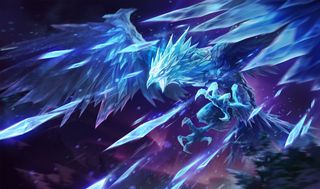 Anivia: the Cryophoenix
Anivia had a very shaky start in the mage rework patch, but Riot has since buffed her into an extremely dominant burst mage. While she's always been a power-pick for those willing to learn her steep mastery curve, Anivia as a whole feels a lot smoother to play. The Cryophoenix has more than enough damage to quickly dispatch enemy carries, while also zoning them from her team with Crystalize. This ability is especially potent due to the rise in popularity of marksmen without blinks, making it very difficult for them to escape the Guardian of the Freljord's icy clutches. Anivia fits this meta well due her use of tanky AP items and her ability to deal consistent burst damage.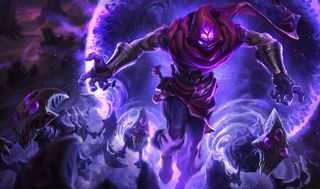 Malzahar: the Prophet of the Void
Malzahar has been steadily climbing over the past few patches and currently has the highest win rate in top lane and third highest mid lane. He's a very strong champion in general and can deal high amounts of damage in teamfights, but what really makes the Prophet of the Void shine at the moment is his lockdown. Malzahar can easily shut down popular bruiser types like Irelia with ease by utilising Nether Grasp to suppress his enemy, killing them before they can pose a threat to his team. He also has a solid laning phase and can quickly push waves with the help of his Voidlings, making it difficult for his opponent to farm as they lose creeps to their turret. He's also a strong counter pick towards the more passive mages we're seeing in this meta.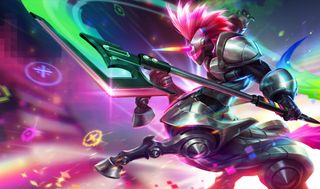 Hecarim: the Shadow of War
The Rift's spectral horseman has been somewhat non-existent for several patches, but now he's galloping back stronger than ever. Thanks to the attack speed changes to Trinity Force Hecarim can now snowball into a tank that deals a lot of damage. The cursed spectre has the ability to gank from otherwise impossible locations, disregarding the usual ward placements and creating tower diving opportunities with ease. His high mobility allows him to quickly dive into the backline and kill enemy squishies while he sponges incoming attacks for his team. Hecarim is a truly terrifying presence on the Rift and one you should definitely watch out for. Just grab yourself a Trinity Force and you'll be ready to cause all the horsey hijinks.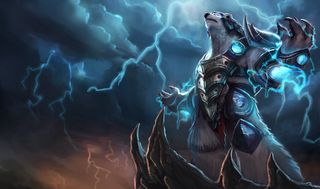 Volibear: the Thunder's Roar
League's resident polar bear is making a triumphant return this patch. While not as strong as Hecarim, Volibear is becoming quite a frequent pick and ban among Bronze, Silver and Gold divisions. His passive Chosen of the Storm allows Volibear tower dive with ease, turning high-risk situations into very low-risk plays. Because of the regen from his passive, it can be easy to misjudge how much damage is needed to kill a heavily wounded Volibear. Players can end up feeding him a kill due to his passive keeping him alive, putting his opponents on tilt and baiting them into unwinnable fights out of frustration. Volibear's popularity continues to rise due to the lack blinks and dashes in this patch, making Rolling Thunder all the more scary and effective. The Ursine Leader is an excellent hybrid tank that can sponge incoming attacks and deal percent and base damage to even the tankiest of champions.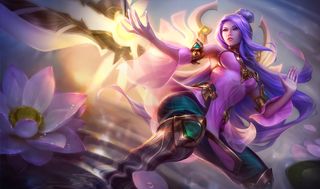 Irelia: the Will of the Blades
Irelia has greatly benefited from the changes to Trinity Force and remains a consistent pick in all ranks except for Bronze. Trinity Force has allowed the Ionian to deal more consistent damage thanks to the added attack speed, as-well-as granting her cooldown reduction and subsequent buffs to her health and movement speed. This increase in damage allows her to focus on tankier builds, while still being able to output the highest amount of damage on her team. While not necessarily OP Irelia has become a popular ban amongst higher divisions due to the risk of her getting fed and becoming an unstoppable late game presence.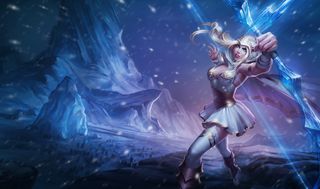 Ashe: the Frost Archer
Ashe has seen a huge surge in popularity partly due to the indirect buffs of Essence Reaver and Infinity Edge which has increased the damage of her auto attacks. The recent Lucian nerf has only helped Ashe climb further in ranking as players look for the next best carry. She is a popular pick in all divisions except Bronze where Miss Fortune currently reigns supreme. With her top tier trading potential, excellent self-initiating ultimate and synergy between Frost Shot and Runaan's Hurricane, the Queen of the Freljord has once again become a top priority for those looking to deal tons of damage.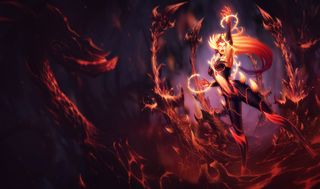 Zyra: Rise of the Thorns
Zyra is definitely one of the most impactful supports in the game right now as she can initiate fights, play defensively, peel for her AD carry and counter-engage. This makes her a very flexible champion who can fulfil many roles, giving her the potential to become a secondary AP carry. This also means she is very diverse when it comes to itemisation. Zyra can hold her own in lane against the enemy bot lane with her high base and area of effect damage and can be really difficult deal with, especially late game when she has her core AP items. Her zoning potential is fantastic and remains useful even when behind, while her burst can allow her to safely harass from afar.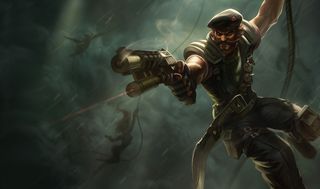 Gangplank: the Saltwater Scourge
The salty scourge has fallen off the radar recently, but he is making a comeback in this patch. The changes to Trinity Force have allowed him to create more impact in the game overall. With the added attack speed and extra cooldown, Gangplank is now a stronger split pusher and objective-controlling champion. He is also one of the few champions with a truly global ultimate, making him a great pick for those wanting to control the Dragon and Baron buffs. His ability to shred through tanks makes him an excellent counter to the tanky junglers and builds we are witnessing in this meta. However, Gangplank is a high skillcap champion and can be hard to master, but if you're willing to put the time into learning him you will be greatly rewarded.