As a gamer, every second counts when you're going for the win. You need every ounce of performance you can get from your rig to ensure you can dominate every game. That means you can't settle for anything less than the best.
Gigabyte is no stranger to building high-performance gaming laptops and its Aorus line of machines are some of the most powerful ones you can buy. For 2022, the company has continued its strategy of delivering some of the best specs you could ask for.
The biggest update is the new 12th Gen Intel© Core i7-1200H processors which are built on Intel's all new integrated core architecture. These are the company's first mobile-centric chips which combine the power and efficiency cores with the goal of unlocking more potential within smaller form factors, like laptops.
Aside from the new design architecture, the performance cores have been given a power boost with a new Max Turbo Frequency clocked all the way up to 4.7GHz and 24MB of L3 cache. The new chips offer other upgrades as well like support for PCIe Gen4 memory, WiFi 6E connectivity, and support for Thunderbolt 4.
Of course, we couldn't talk about improved gaming performance without talking about new graphics cards. The XE4 series boasts NVIDIA's new RTX 3070 Ti graphics card with 8GB of GDDR6 memory. These GPUs are built on NVIDIA's 2nd gen RTX architecture to give you realistic ray-tracing and cutting-edge AI features like NVIDIA DLSS. The clock speed can be boosted up to 1485 MHz with a maximum graphics power of 130 W.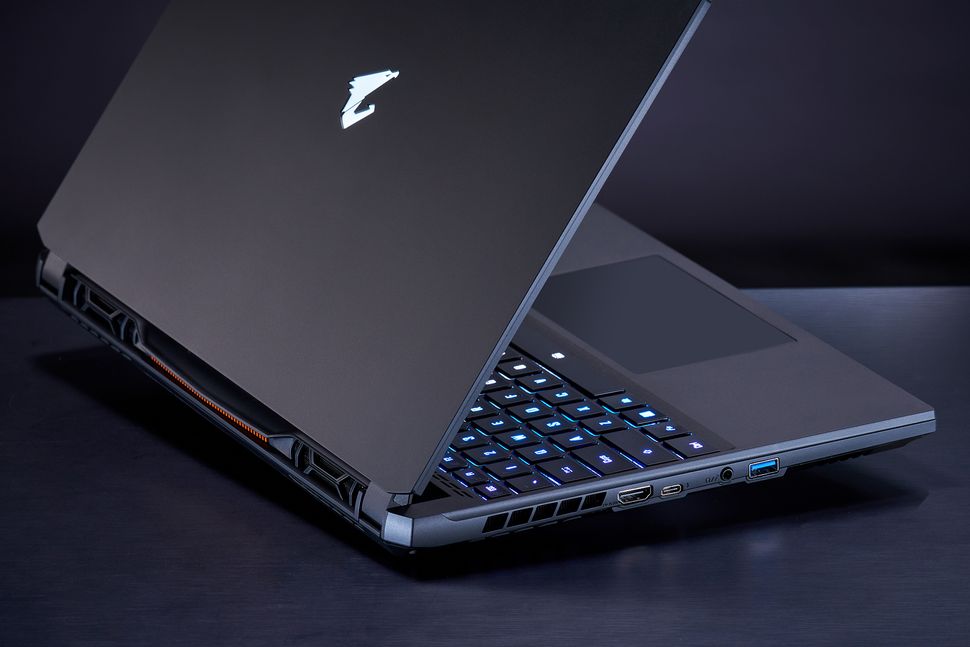 Keeping all this upgraded power cool is Gigabyte's industry-leading Windforce Infinity Thermal Solution. It uses two fans with 83 blades, five heat pipes, and multiple cooling fins that work together to remove heat generated by the CPU and GPU.
These laptops also offer support for the DTS:X Ultra object-based spatial surround sound standard so you'll hear every step and every sound during your gaming session.
But it's not just the internals that were upgraded. The camera has been moved to sit atop the screen to give you a more seamless viewing experience. While other companies are cutting notches into their screens and taking away viewing space, Gigabyte has pushed their camera to just above the display so you can experience the full QHD 165Hz refresh rate panel uninterrupted.
The incredibly thin four-sided bezels also help give you a more immersive experience so you don't miss a thing.
One other cool feature to note is that Gigabyte claims this is the world's first Microsoft Azure AI notebook which means that it leverages Microsoft's own Azure AI to dynamically shift power between the CPU and GPU to give you the optimal gaming performance.
Gaming is all about striving to be the very best which means you need to use the best possible tools you have to help you rise to the top. Gigabyte's new 15XE4 laptop helps you unlock the full potential of Intel's new 12-Gen chips surrounded by some of the best components you can find.
Check out the new Aorus 15 XE4 at Newegg (opens in new tab) now.