FAR: Lone Sails set the tone of the atmospheric FAR game universe, and now Okomotive and Frontier Foundry are bringing you another opportunity to embark on a new journey and see what adventures there are ahead of you in FAR: Changing Tides.
Where Lone Sails set you on a barren, dried-out landscape where the oceans had all but vanished, FAR: Changing Tides will have you take to the seas in a world that's been largely covered by water after extreme flooding. Don't assume that all that water will leave you with nothing to explore as the game is ripe with adventure. You'll find island ruins to scour, and you'll even drop down to the seabed in search of salvage and fuel.
In this adventure, you'll follow a boy named Toe who's woken up to this new, submerged world and join him on his journey to discover a new home. While the sea may be your friend from time to time, giving you the means to explore the world, it also poses perils you'll have to overcome.
You'll have to become a skilled captain as you pilot your unique ship single-handedly, scurrying about the deck to manually control it and manage its systems. You'll also have to make sure your ship stays in working condition and discover new parts to enhance its capabilities and continue exploring new areas. As you play, you'll need to really get to know and develop a bond with your ship, as it's just the two of you out there on the high seas.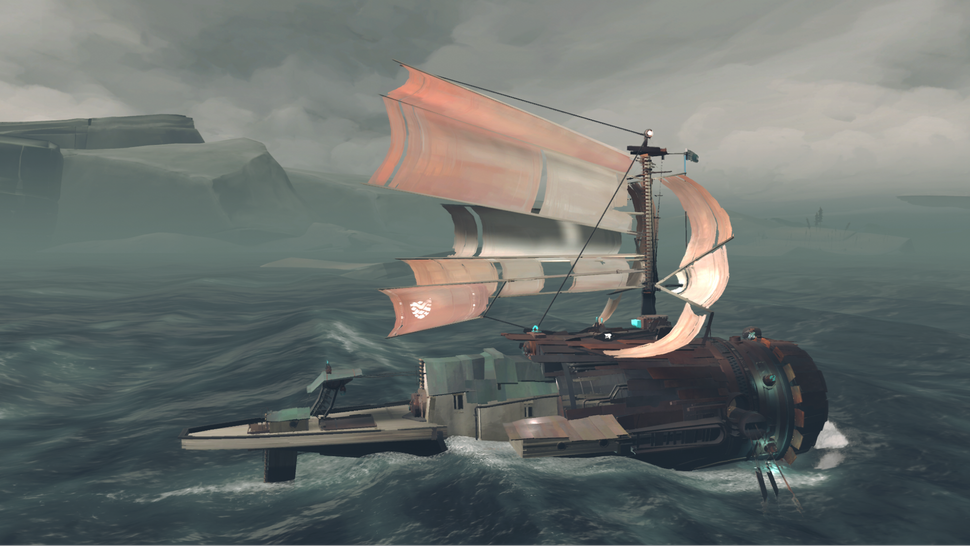 As you explore, you'll come across unique challenges and puzzles that will test you as a player. These puzzles are not only obstacles for you to overcome on your journey but many will provide new components and capabilities for your ship, and help you to learn how to use them.
These puzzles and the whole world of FAR: Changing Tides are colorfully realized with hand-painted artwork. Okomotive has paired the whole experience with a dynamic soundtrack by composer Joel Schoch that reacts to the environment and player actions, creating an engrossing and meditative experience while you play.
FAR: Changing tides launches on March 1, but you don't have to wait to get your first taste of the game. You can try out the demo through Steam Next Fest and see what the title has to offer. If you like what you see, you can add the game to your Steam Wishlist so you're alerted when it comes out, or you can even save 10% by pre-ordering the game now. To keep up with the latest news, you can follow the game on Facebook, Twitter, or Instagram.