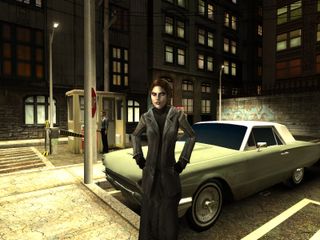 Few genres have as rich and varied as history as the noble RPG. We love a good, long, talky adventure, preferably with a nice levelling system with a little bit of crafting, alchemy and, if we're especially lucky, a lovely cloth map. But not every RPG is born equal, and games deserving of recognition and success sometimes sink into obscurity. Perhaps they came out at the same time as a blockbuster competitor, perhaps they had flaws that put players off, or just looked ugly. We've collected together a ragtag ensemble of our favourites. Some are old, some are new, but all are worth installing and enjoying today. If you have any recommendations you'd like to add, share away in the comments.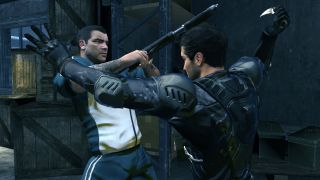 Alpha Protocol
For all its clunkiness, Alpha Protocol is the closest we might ever come to Mission Impossible: The RPG. It's Obsidian's take on the typical BioWare adventure, only with elves replaced with Russian mafia, set in a murky world of espionage, double-crossing, and quintuple-crossing. Although you can't choose your character (you can give him a magnificent beard), you will diverge the story in many fascinating, well-written and surprising ways.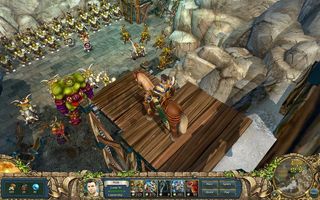 King's Bounty: The Legend
The Heroes of Might & Magic series was in a rut by the time The Legend came along. Out of nowhere, this belated King's Bounty sequel grabbed the tactical RPG genre by the scruff of the neck and took it somewhere fresh, bizarre and exciting. While it looks like a typical HoM&M-type game on the surface, The Legend's charming world features some of the craziest, most memorable quests you'll ever embark upon.
Risen
The series lost its way a little after this first installment, doubling down on its previously fairly subtle pirate element, but the first Risen is still a compelling exploration RPG. It's Gothic without all the orcs, essentially, boasting an open tropical island where a humiliating bird-based death is usually only around the corner. Choose a faction, and pick your way through a hostile jungle teeming with enemies and secrets.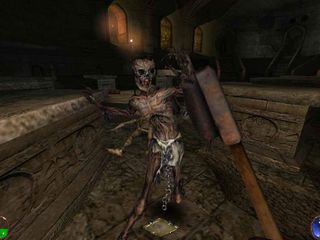 Arx Fatalis
Arkane's spiritual sequel to Ultima Underworld dialled down on the heroism and optimism, infusing the first-person dungeon crawl with a healthy dose of gloomy atmosphere and, appropriately, the arcane. It's an immersive RPG set in a shrivelled, sunless world, where civilization has retreated under the surface. Ultima has it beat on scale, but this is a worthy, if divergent follow-up. How about a sequel, Arkane?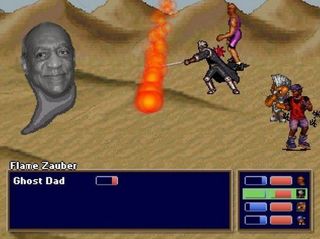 Barkley, Shut Up and Jam: Gaiden
It's the year 2053, and Neo New York is rocked by a Chaos Dunk. Fifteen million people are killed, and Charles Barkley is the prime suspect. To clear his name, Barkley and his team of post-apocalyptic misfits must evade Michael Jordan, head of the B-Ball Removal Department, and uncover the true culprit. Don't let Shut Up and Jam: Gaiden's crude visuals put you off. This free RPG Maker game is a quirky classic with some great writing and an insane sense of humour.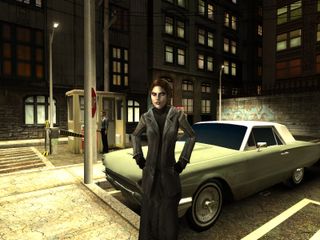 Vampire: The Masquerade – Bloodlines
Troika's last game was a broken mess at launch, but over the years it's been patched up into one of the PC's best roleplaying games. You're a newly sired vampire let loose in LA, which as it turns out is home to all manner of different bloodsuckers, ghouls and other creatures. A dark, witty and pretty horrifying game, and one that couldn't be further removed from the standard fantasy RPG.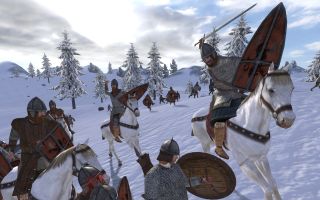 Mount & Blade: Warband
It features faces uglier than Oblivion, but the Mount & Blade series is exceptional in its scope. A fully-featured RPG sandbox, Warband gives you total control of your destiny. Do you complete quests for lords and kings, or take riches through pillage and plunder? Alternatively, become a champion of the arena, or a merchant transporting goods. Get past its basic presentation, and you'll be treated to one of the most open RPGs you can hope to experience.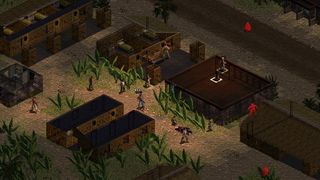 Jagged Alliance 2
The Jagged Alliance games never reached the kind of fame enjoyed by the X-Com series, but JA2 is still a fantastic turn-based tactical RPG. After hiring a team of mercenaries, you're put in touch with the rebel leader of a fictional third-world country and tasked with taking down the ruling dictator. To do this, you liberate towns, upgrade gear and train local militia to defend your expanding territory. If you're diving in now, check out the v1.13 fan patch that comes with a variety of helpful tweaks and fixes.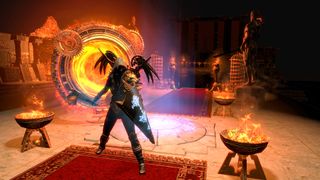 Path of Exile
A gritty, deep action-RPG that's free-to-play. The good sort of free to play, which only charges money for cosmetic effects. There are multiple acts swarming with creatures to smash, but the real star is the remarkable progression system, which lets you tailor your hero's aptitude using a vast board of interlinked skill nodes. A rigorous gem-slotting system adds further gear customisation and the classes boast significantly different skillsets. It's brilliant if you love theorycrafting and playing with dense character-building systems.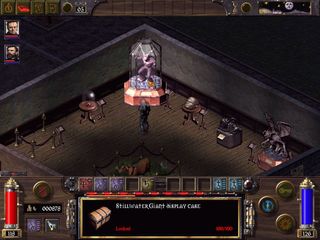 Arcanum: Of Steamworks and Magick Obscura
How about that for a title? Arcanum was the debut game of Vampire: The Masquerade – Bloodlines creator Troika. The team was comprised of ex-Fallout devs, and so, unsurprisingly, Arcanum is a sort of Steampunk Fallout. It's about the struggle between magic and technology—a fantasy world in the midst of an industrial revolution. Much like Bloodlines, enjoyment of Arcanum is made easier with the help of mods and fan-made patches.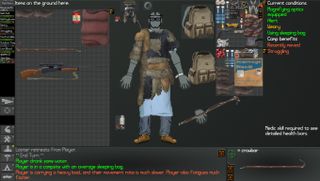 Neo Scavenger
A permadeath survival RPG with brutal turn-based combat. If you're not killed in a fight, you'll be killed by your wounds. And if they don't get you, a lack of clothing, shoes or food is sure to be a problem. Death isn't something to be feared, though. Each playthrough randomises parts of the map, so you're never sure what you'll find or where you'll find it. Add to that a large list of skills and you're guaranteed new rewards and dangers with each new inevitably doomed life.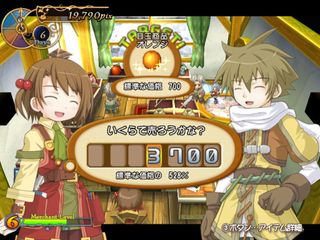 Recettear: An Item Shop's Tale
If you've ever wondered what life is like for the NPCs of a town, Recettear is for you. In it, you play as the owner of an item shop. You manage every aspect of the store, including haggling with heroes over the price of goods. It's not just management, though. Recettear lets you go off adventuring in search of rare stock—exploring randomised dungeons to liberate items from their previous owners.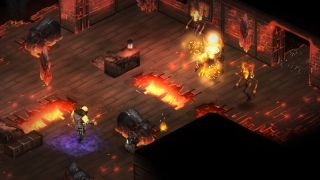 Shadowrun: Dragonfall
Technology and magic collide in the grimey cyberpunk dystopia of Shadowrun. Last year's Dragonfall is the standalone expansion to Shadowrun Returns, and moves the action to an anarchic vision of sci-fi Berlin. It's a great setting that supports a continuously branching campaign and some sharp turn-based combat. In addition, a flexible editor and Steam Workshop support can extend the life of the game beyond the main campaign.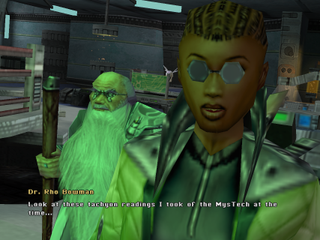 Anachronox
Last, but certainly not least, one of the quirkiest RPGs ever. Anachronox is a screwball sci-fi romp that spans six planets and stars some of the strangest party members in the genre. It wasn't considered pretty at launch, and time has been unkind to the chunky heroes, but that can't dull the wit and imagination of the universe all these years later. The turn-based JRPG-esque combat system isn't terrible either thanks to the wide array of odd alien gadgets that make up your armoury. Even if that's not to your taste, it's worth powering through to watch Boots and Stiletto fall from one madcap scenario to the next.