There's an old saying in videogames: graphics evolve and genre grow and fade, but puzzle games are forever. The point is: amidst all those glossy, explosive and narratively compelling games out there, there's always room to kick back with a puzzler to make our brains whir and possibly overload in ways other games can't.
Rob Riches is right up that street, and can best be described as Crypt of the Necrodancer meets Hitman GO (with a hint of Chip's Challenge, for the greying gamers among you). Played from a fixed isometric perspective, with a dinky tomb-raiding theme that takes you from jungle temples to Egyptian tombs and arctic dungeons, Rob Riches confronts you with dozens of puzzles to plug your brain into.
There's no procedurally generated nonsense or locked-off content here (a rarity for a game that's also coming to Android and iOS). Each puzzle is hand-crafted, with lethal obstacles like spinning blades, poison darts and crumbling blocks moving and breaking in time with each step you take.
This gives Rob Riches a nice rhythm that will be familiar to fans of those games mentioned earlier. You'll find yourself tapping the screen with a shaky, sweaty finger as you try to calculate whether your planned path will coincide with the path of a one-shot deathtrap, or whether you can make it across a deadly row of hazards in a single daring sequence of steps.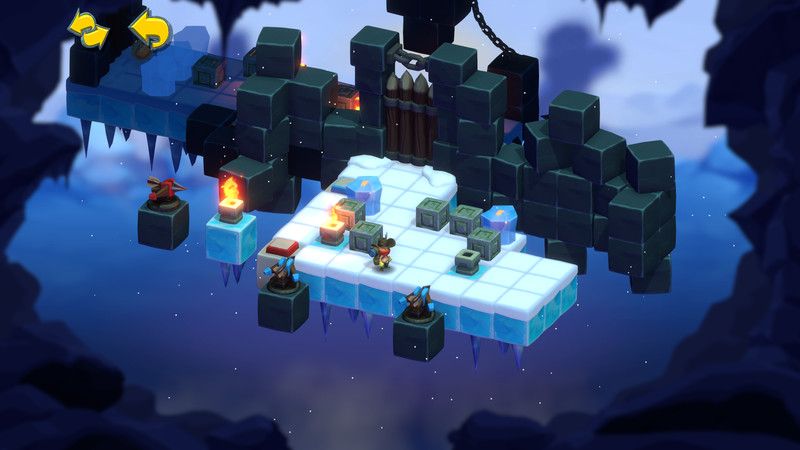 Even though the game's only been out for a couple of weeks, it's already evolving. The latest update has added a board displaying the 'optimal step count' for each level. This new feature shows what the developers at Megapop deem to be the perfect number of steps in which to complete each level. Emphasis on the 'deem' there, because it's quite possible that plucky puzzle aficionados will find ways to quite literally beat the devs at their own game. You up for the challenge?
The optimal step counts add a welcome layer of replayability for the eidetic among you who would otherwise breeze through levels you've already completed. Beyond that, many levels also hold secrets and easter eggs for you to uncover, including an obligatory nod to cinema's most celebrated archeologist-adventurer.
Thankfully, you won't be blopping through the same old tombs any time soon. With 99 levels of ever-increasing difficulty set across three distinct worlds, there's a whole lot more game here than its humble £6/$7 price tag would suggest.
As you bounce the titular hero across these vibrant but deceptive levels - to the catchy soundtrack put together by the small development team - some of the puzzles here may whisk you back to the dungeons of A Link to the Past or the environmental puzzling of old-school Pokemon. While every bit the modern indie game, Rob Riches tips its pith hat to the past, charming puzzle-seekers old and new when they discover this gem buried in the sands of Steam. It's coming to Linux too, which will please the platform's small but diehard gaming contingent.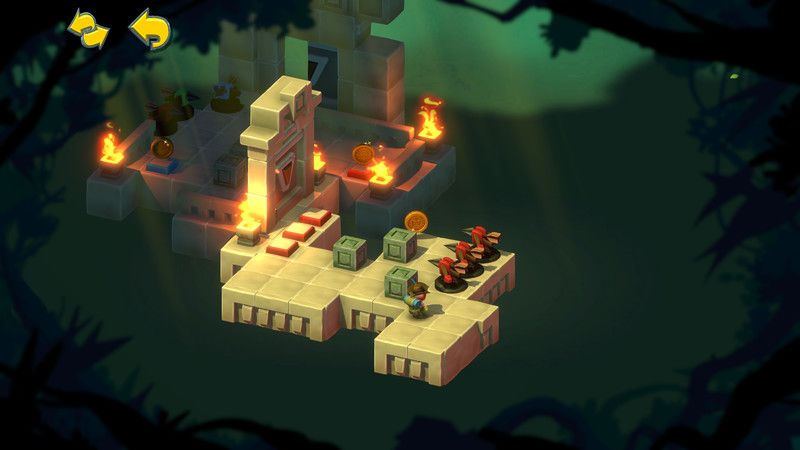 You can pick up Rob Riches on Steam now (again, only £6/$7!), and follow Megapop's Steam page to see what else they have in store (namely, a rowdy-looking PvP cyberpunk card-battler called Haxity).
If you like what you see from Megapop, you can also join their following on Facebook, Twitter, YouTube, Instagram and Discord.