Lords Mobile is one of the biggest gaming phenomena on mobile. The castle-conquering MMO puts you in charge of a feudal domain where you build out towns, reinforce your keeps, and muster armies to take on rival lords and monsters. It's like you're the hero of your own Arthurian legend, except with countless other players also vying for control of the kingdom.
Now, in its latest move, Lords Mobile has crossed universes to ally with one of the greatest manga series of all time, Saint Seiya.
For a limited time, all you kings, queens, lords, and other regally titled players get to recruit the great hero of Saint Seiya to your ranks, Pegasus Seiya. One of the great Saints to have served the Greek Goddess Athena, Pegasus Seiya helped her protect the mortal realm from evil, and is now ready to do the same for your realm in Lords Mobile. Donning majestic plate armor and endowed with superhuman strength and speed, Seiya is a formidable vanguard of anyone's army.
Saint Seiya fans will also be pleased to hear that other series favorites like Shiryu, Hoyga, Shun, Ikki and of course Athena will also be appearing as NPCs.
The event runs from 1 April to 31 May, so you have a limited amount of time to bag yourself the riches and recruits that it offers. All you need to do is log in once to get your first 10 Pegasus Seiya medals. Keep playing as Pegasus Seiya, and you'll get more medals, as well exclusive items like Meteor Boots and Saint Badges.
One of Pegasus Seiya's abilities, Athena's Blessing, will bestow you with the ability to grab unique items at the Saint Seiya exchange shop, including emotes, avatars, exclusive equipment and other items.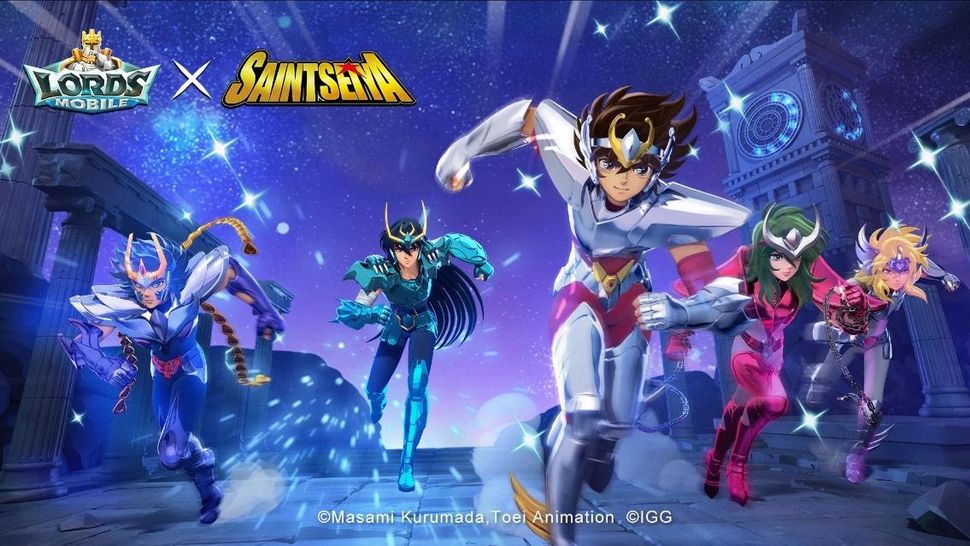 For the uninitiated, Saint Seiya is a popular manga series created by Masami Kurumada. The series is based on Greek mythology, but reinterpreted in Kurumada's classic manga style, which leans towards realistic colors and themes of friendship and sacrifice (so a perfect fit for the endless warring and powerful alliances of Lords Mobile).
Since its debut as a manga comic in 1985, Saint Seiya went on to become an anime TV show, as well as spawning several movies and endless spin-offs. It's as much a phenomenon of manga as Lords Mobile is of mobile gaming.
Lords Mobile, of course, needs little introduction. The hit game goes from strength to strength, attracting players from all over the globe to take up arms alongside and against each other in their pursuits to expand their kingdoms.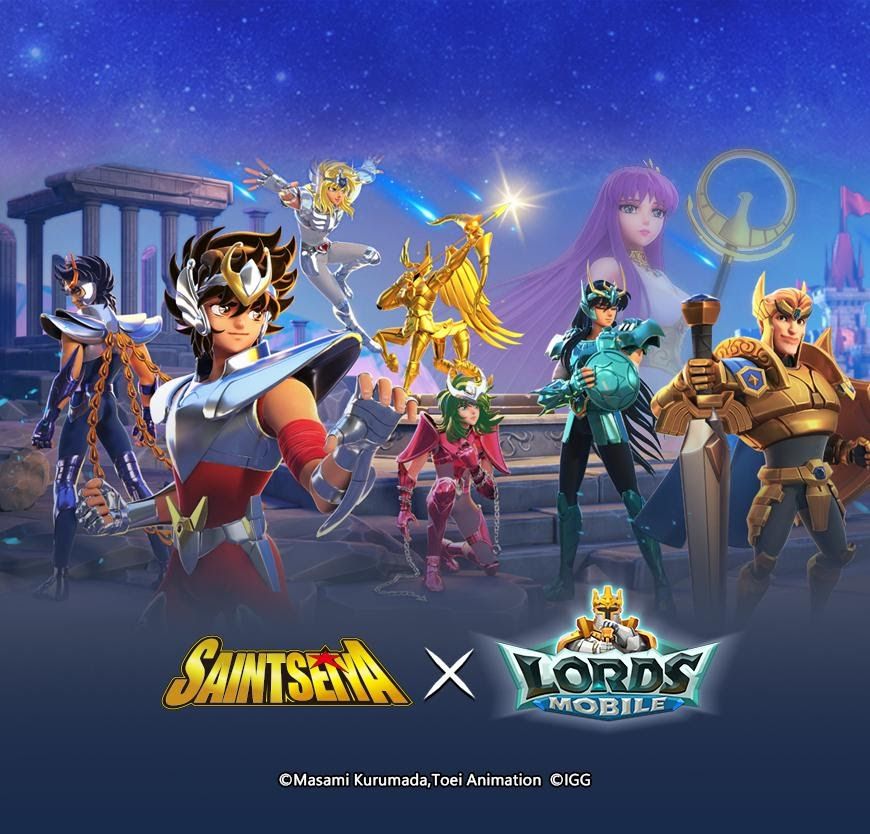 In a war-torn world, you'll need to be tactical in your decisions about who you attack and who you befriend. Beyond battle, you build your towns and research new technologies, as well as recruit heroes who you can send out to hunt monsters, before calling them back to defend your lands.
Now, with the legendary Pegasus Seiya available for recruitment, it's a great time to build your own legend in Lords Mobile. You can grab the game on Android and iOS, keep up with the game on Facebook, and track the Saint Seiya event on the official site.