70. Bastion
RELEASED 2011 | LAST POSITION New
Jody: Bastion is an action RPG with trimmings so wonderful we sometimes overlook the strong combat at its centre. You carry two weapons, and each is balanced for multiple situations. Control schemes can be tweaked, and the challenge shrines are a neat way of tweaking difficulty. Those trimmings are wonderful, though: the city that rebuilds itself, the narrator who responds to your actions, the perfect soundtrack and the story that reaches a genuinely affecting conclusion.
Phil: The worldbuilding is exceptional—and not just in the immediate sense, as levels tend to literally build themselves around you. The songs the characters sing are pulled from the history of the world Supergiant has created, and imbued with a deeper meaning that feeds back into the more immediate story. It really helps sell the emotions behind the drama that unfolds.
69. N++
RELEASED 2016 | LAST POSITION New
Shaun: Ah, the primal gaming pleasure of running and jumping to the end of a level. That's essentially all you do in N++, but it's incredible just how varied this platformer feels despite having over 1,500 levels and an artstyle as barebones as they come. The star attraction of the N series—which started off as a Flash game—has always been the floaty movement of its stick-figured ninja, who feels so good to direct that it barely matters how many thousands of times you'll die. And while it's true that 'running' and 'jumping' is basically all you do in N++, it's the subtlety in the way these actions are executed that matters—momentum and timing is important, but crucially, luck never is. Add to all this a cooperative mode and a level editor, and it feels like N++ is just about the last twitch platformer we'll ever need. Or, at least, it seems a tough task to top it.
68. System Shock 2
RELEASED 1999 | LAST POSITION New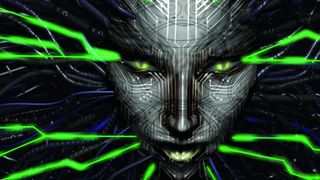 Andy C: This has everything: guns, hacking, frightening enemies, a tale of betrayal, a pumping soundtrack, ambiance and a villain who makes the greatest videogame entrance ever. Throw on one of the updated texture packs and you've got a game that's as brilliant now as it was in 1999.
Tom S: The enemy models aren't chilling now, but the sense of struggle is intact. The Von Braun is still an interesting place to master, and the splicing of shooter/RPG systems just works. Games like Dishonored have since taken the formula to new heights, but even that game can't match the tension of this ingenious original.
Phil: Part of what makes that so effective is the soundtrack is one of the great '90s videogame scores. Sparse and creepy, it's instrumental in defining System Shock 2's style.
67. Fez
RELEASED 2013 | LAST POSITION 55
Phil: A relaxing platformer that's filled with fiendish secrets. On the surface, Fez is a charming game about rotating a 2D world to complete puzzles and create new routes. But scratch beneath its surface, and Fez reveals its heart. You'll translate languages, decode runes and break through the fourth wall. It's meticulously constructed, and all set to a soundtrack that builds a lasting, memorable sense of place.
66. Plants Vs Zombies
RELEASED 2009 | LAST POSITION New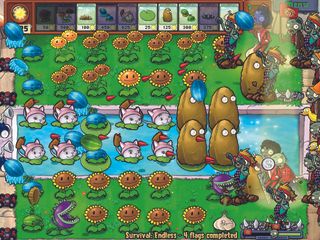 Chris L: Charming, challenging and endearing, defend your home from zombies with an army of deadly plants – like corn cannons, exploding cherries, and hypnotic mushrooms. It's masterfully balanced, introducing new threats and defences at the perfect pace that brings what at times feels like a casual and colourful war to a nail-biting conclusion. PvZ is tower defence at its finest and funniest.
65. Burnout Paradise
RELEASED 2009 | LAST POSITION 66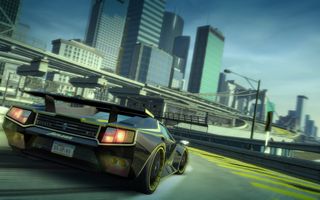 Hannah: Which Burnout game is the best is a tricky topic, but I'm adamant it's Burnout Paradise. A great variety of streets to race down, loads of cars to unlock and, oh baby, the destruction when a car gets wrecked. Wheels bend into the wrong directions, metal shards ping off, all in glorious slow motion. The regular obliteration of cars is the icing on the cake to the most well designed arcade driving game ever.
64. Pillars of Eternity
RELEASED 2015 | LAST POSITION 59
Joe: With a wonderful story that's bolstered by an intuitive battle system, Pillars of Eternity echoes roleplaying stalwarts such as Icewind Dale, Baldur's Gate and Fallout. A classic.
Andy K: As someone who grew up with Infinity Engine RPGs, playing something that captures their distinctive magic, but with a modern sheen, was a delight. Deep, rich, and compelling, roleplaying on PC doesn't get much better.
63. Max Payne 2: The Fall of Max Payne
RELEASED 2003 | LAST POSITION New
Samuel: There's not a single cover shooter around that's more fun than Remedy's bullet time sequel, in my opinion (there's perhaps an argument for Vanquish). Diving into every enemy-filled room with two pistols blazing is like a puzzle to solve, and the sound design and feedback of the guns is terrific. Its noir styling is at once ironic and sincere, and I still love it. You can pop Gears of War in the bin, thanks.
62. Ori and the Blind Forest
RELEASED 2015 | LAST POSITION New
Katharine Byrne: The cute critters in Moon Studio's platformer will make you go d'aww almost as often as the nails hard platforming makes you go arghhh. Its Studio Ghibli-esque animation and soaring soundtrack are both top of their class, and the ability to slingshot Ori off enemy attacks brings something genuinely new to the platforming table, making me very excited for its upcoming sequel.
61. Undertale
RELEASED 2015 | LAST POSITION 92
Matthew: There's something about Undertale's subversive, retro take on the top-down RPG that sweeps you up and takes you back to a place that's half nightmare, half adventure. It recalls the best and worst of fairy tales – a mix of excitement and understated menace – and it's brought to life by a smart sense of humour that makes the whole thing strangely relatable. It's particularly essential for anyone who's skipped classic games for fear of standardised JRPG tropes – turn-based combat is tweaked with bullet hell minigames and you can bond with the monsters you face in battle instead of straight-up slaughtering them in cold blood. The sacred foundation stones of an entire genre are smashed and rebuilt into something genuinely unique, and the result is a game that anyone can engage with. It's a strange, wonderful and curiously nostalgic experience: however old you are, playing Undertale will make you feel like a plucky youngster trying EarthBound for the first time.
Steven: I absolutely adore Undertale's combat system. It's often overshadowed by the story and characters but as someone who knows the pain of sitting through yet another turn-based fight with the same enemies, Undertale's combat never feels like a slog. It's a system on par with Super Mario RPG for the SNES, where every attack and block can double its efficacy by carefully timed button presses. But in Undertale, you move a little heart around bullet hell minigames, transforming the combat from a passive experience into an active one. Turn-based combat systems are historically all about rolling dice and thinking one step ahead, but again Undertale subverts expectations while still feeling true to the source material.
Tyler: It's about fandom and death of the author, self-interested themes that could've made for an indulgent misery. But love for games flows through Undertale, and it instantly endeared itself to me. Run from almost every game that parodies games except for this one.