TBA Games of 2019
Indivisible
"Early" 2019 | Lab Zero Games | Link | Action Platformer
After a rebellious young girl's home is attacked and an ancient power awakens inside her, she must absorb the "Incarnations" of people she meets along the way to aid her journey. Side-scrolling platforming and party-based combat set in a hand-drawn 2D world will keep you busy while you reunite the land.
Mansions of Madness: Mother's Embrace
Q2 2019 | Luckyhammers | Link | Strategy
I've never played the Mansions of Madness tabletop game, or its numerous expansions, but if Luckyhammers can translate the Clue-meets-Lovecraft multiplayer gameplay to a videogame, that would be pretty great.
Halo Master Chief Collection
2019, but rolled out individually | 343 Industries | Link | Shooter
Despite some multiplayer woes early on, the Master Chief Collection was still one of the best examples of an FPS remaster done right. Even better, us PC folk are getting Halo: Reach, the 2010 prequel to the first Halo. 343 Industries says it's all coming in stages, with Reach, then Halo 1, and chronologically on from there with community input being taken into consideration. The beta has been delayed a bit, though.
Final Fantasy 8 Remastered
2019 | Square Enix | Link | RPG
Square Enix goes back to the Final Fantasy well, this time with the other entry that my Twitter feed is endlessly clamouring for. It's not a remake on the level of Final Fantasy 7, but 8 is definitely getting a fresh coat of textures.
Back 4 Blood
TBA | Turtle Rock Studios | Link | Co-op Shooter
We're all tired of waiting for a Left 4 Dead sequel, and so was original developer Turtle Rock, who have long since ditched Evolve. It's co-op, it's zombies, and "new features" they couldn't get into in their FAQ. It's sparse on info, but I doubt that will stop the internet from squealing in glee.
Witchbrook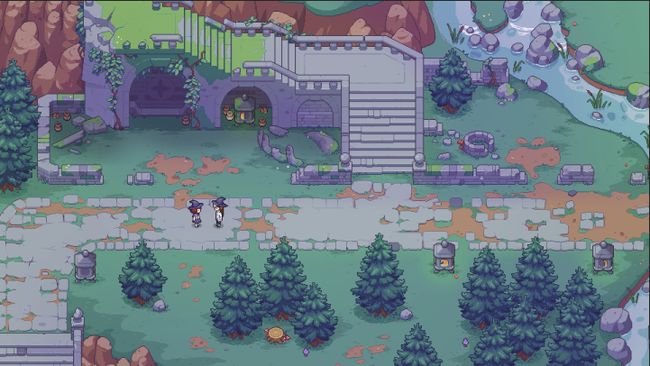 TBA | Chucklefish | Link | RPG
The publisher behind Stardew Valley brings that pixel-y charm to a Hogwarts-like setting, where you'll work to finish wizard school, battle in the forest, and take care of magical creatures. Want some other influences to get your brain running? Chucklefish says Garth Nix's Old Kingdom, Harvest Moon, and Studio Ghibli are all incorporated. Fingers crossed for magical talking cat companions.
In the Valley of Gods
2019 | Campo Santo | Link | Adventure
Campo Santo may have been bought up by the all-powerful Valve, but that's evidently not stopping the scrappy team behind Firewatch from continuing their moody narrative adventures. This time, instead of observing trees catch fire, it's two down-on-their-luck lady filmmakers looking to make a documentary about the tomb of Nefertiti. Firewatch had a disposable camera to play with, but Valley of Gods' film camera will play a way more important role in how you interact with and capture the world around you.
Desperados 3
2019 | Mimimi Productions | Steam | Tactics
The team behind the brilliant Shadow Tactics: Blades of the Shogun take their tactical selves to the wild west. You've got another ragtag group of uniquely skilled fighters shooting, abducting, stealthing, and apparently even mind controlling their way across dusty one-street towns. Check out Phil's preview.
Untitled Goose Game
2019 | House House | Link | Asshole Simulator
Geese are horrible, a true fact that the Untitled Goose Game does nothing to contradict. You are a goose and you have a list (because geese are meticulous in their evil plans) of ways in which you must torture a poor village groundskeeper. You can steal his keys, hide his hat, and spray him with his own garden hose. The full game will involve torturing the entire town but even what we've seen so far is viciously amusing.
Telling Lies
2019 | Sam Barlow, Furious Bee | Link | Mystery
Her Story, Sam Barlow's last game, captivated players by throwing them into the middle of a murder mystery, complete with mismatched video tapes you used to figure out whodunnit. Telling Lies looks like it will expand upon this formula by letting you explore the digital footprints of multiple people.
Tunic
TBA | Andrew Shouldice | Link | Action adventure
Formerly known as "Secret Legend," Tunic evokes the charm and beauty of The Legend of Zelda, all wrapped up in a beautifully fluid cel-shaded art style. Challenging combat demands plenty of dodge-rolling and pits you against huge bosses.
Battletoads
TBA | DLaLa Studios | Link | Action
The amphibious beat-em-up is back, and well, we asked for it. Thankfully some modern touches are being applied to the toads, including 4K, hand drawn graphics, three-player couch co-op, and "body-morphing genre mash-ups." We don't know for sure if it's coming to PC, but given Microsoft's "ecosystem" policy, it's a likely bet. We don't have an exact release date and haven't really heard much since its announcement, but we also wouldn't be surprised if this one dropped suddenly.
Groundhog Day: Like Father Like Son
2019 | Tequila Works | Link | VR Adventure
I can't say enough good things about the time-rewinding mystery of The Invisible Hours, Tequila Works' previous VR narrative. Go figure that they'd tackle one of the most well-known time-traveling comedies known to man, namely Bill Murray's 1993 Groundhog Day movie. Instead of weatherman Phil Connors, you're his son, who's found himself stuck in Punxsutawney with dad's curse, but with a modern day tablet. Hijinks presumably ensue. Thankfully, you can play on either Oculus or Vive.
Halo Infinite
2020 | 343 Industries | Link | FPS
We now know that Halo Infinite will be a launch title for the next gen Xbox "Scarlett," we just didn't get to see any gameplay at E3 2019, just the spiffy story trailer you see above. Of course, with Scarlett not coming out at least until 2020, that means we're not getting it this year.
Solar Ash Kingdom
TBA | Heart Machine | Link | Action Adventure
It looks like the team behind the moody and colorful Hyperlight Drifter are staying firmly in that style, but this time in 3D. Details are sparse, but we can apparently expect to fight huge monsters and slide around a bunch.
Dwarf Fortress
What is time? | Bay 12 Games | Link | Sim
I'd sooner believe that former editor Tom Marks gave up bowties than believe that Dwarf Fortress is coming to Steam with new graphics and Workshop mod support. Some call it a roguelike, a construction manager, or just a procedurally generated simulation of existence. Check out our chat with creator Tarn Adams.
Dragon Ball Z: Kakarot
Early 2020 | Bandai Namco | Link | RPG
It's a full-fledged RPG recounting (once again) the saga of Goku AKA Kakarot. Flashy DBZ-style combat seems to take a page from the 3D brawler Jump Force. Bandai Namco confirmed it's an early 2020 release though.
Biomutant
2019 | Experiment 101 | Link | Action RPG
This very peculiar looking action-RPG mashes up martial arts, gun-fu, and plenty of anthropomorphic beasts to take down, all with a bit of DMC flair. The ability to infuse your little warrior with the genes of other beasts along the way means Soul Calibur 6's wacky character creator might get a run for its money.
Babylon's Fall
2019 | Platinum Games | Link | Action
The next big thing from the Bayonetta and Nier: Automata team, Babylon's Fall's trailer teases a big ol' timeline full of something called an Oversoul, the Age of Dawn, a World War, and the birth of a goddess. Then there's a bunch of futuristic knights wailing on a big baddie before posing in front of a huge cathedral. Subtle, thy name is Platinum.
Ori and the Will of the Wisps
February 11, 2020 | Moon Studios | Link | Metroidvania
Ori and the Blind Forest crushed players' hearts with an emotionally charged narrative and crushed their spirits with challenging Metroidvania gameplay, so why not go for two?
The Surge 2
2019 | Deck13 | Link | Action RPG
The original Surge had some impressive limb-tearing combat, and while calling it a "Souls-like" might make a PC Gamer editor rip off your own limbs, it managed to stick out enough on its own. The Surge 2 promises a "larger and more ambitious level design," a new city to explore, and a ton more abilities, weapons, and customization options.
Spelunky 2
2020? | Mossmouth | Link | Roguelike platformer
In the sequel to our 2013 GOTY, you'll be playing as the Spelunker's daughter and exploring the moon. In Summer 2018, we got a look at the game in action—glance at the trailer above for an idea of what's coming.
In a recent tweet, Spelunky 2's developer Derek Yu said it's unlikely that Spelunky 2 will arrive in 2019 after all. He didn't rule the possibility out entirely, but it seems that he is managing expectations based on the game's progress. "Development is still going well and we're not far off target, but the density and detail of the game is demanding more time." We'll keep Spelunky 2 on our 2019 list on the off chance it does squeak in before January 1st. If not, we'll see you for 2020's list!
Age of Empires 2: Definitive Edition
Fall 2019 | Unknown | Link | RTS
The classic RTS returns with a fresh 4K coat of paint, a remastered soundtrack, and a few new campaigns to mess with. Some quality of life improvements help keep things from feeling like it's 1999. Even better, if you already own the original, it's just $15, or $20 for everyone else.
Afterparty
2019 | Night School Studio | Link | Adventure
The Oxenfree team is going to Hell, and they're going to drink Satan under the table. More specifically, two best buddies named Milo and Lola will be challenging the dark lord, who grants anyone who can beat him in a drinking competition re-entry back to Earth. You'll explore the outer rings of the underworld, choosing from dialogue options to affect the relationship between the two, drink mysterious concoctions for power-ups and extra dialogue options, and partake in a round of beer pong or karaoke.
Beyond Good & Evil 2
TBA | Ubisoft Montpelier | Link | Action adventure
After an oddly cuss-filled (but no less touching) debut trailer, we finally know we're getting another BG&E game, only this one's a prequel. Though it's hard to pin down what the end result will be, creator Michel Ancel has teased the idea of a galaxy-spanning RPG that lets you work up from the bottom rungs of society to a ship captain, with multiplayer components to boot. Maybe don't hold out for 2019 on this one, though.
Starfield
Not a chance | Bethesda | Link | RPG
OK, so this one definitely won't be a 2019 release (Todd Howard says it may not come out on current gen hardware, which suggests it might not release this decade, but it's Bethesda's first new RPG franchise in 25 years. There are PC Gamer writers younger than that. The debut trailer shows a space station orbiting over a desert planet before a tear in space gobbles it up, and it looks more like a semi-realistic Gravity than Mass Effect's stylized take. And that's it. Hey, at least it's coming sooner than Elder Scrolls 6.
Wasteland 3
Spring 2020| inXile | Link | RPG
Wasteland 3 takes a note from the world of Mad Max and adds vehicles as an important part of a balanced breakdown of society. Gear it up well enough and you can use it as movable cover, a mobile storage container, or plant a lovely little turret in the backside. With multiplayer comes more team-focused abilities, too. And if you're worried all that apocalypse-trekking will be a slog, inXile is implementing a dialogue system based on Torment: Tides of Numenera's branching system.
Twin Mirror
2020 | DONTNOD | Link | Adventure
A guy named Sam is having a tough time returning to his bombed out post-industrial hometown, searching for answers to the death of journalist, and then things get even tougher. He wakes up in a motel with no memory and discovers his shirt drenched in blood, and his mind opening up some sort of rifts in reality, all in what the Life is Strange developer is calling a "story-driven investigation game." It looks like a more adult take on Life is Strange's YA trappings, for better or worse.
Maneater
2019 | Blindside | Link | SharkPG
"SharkPG" is officially the word of 2019, and I won't hear otherwise. Maneater is like someone watched the end of Samuel L. Jackson's speech in Deep Blue Sea and said "that's a videogame." Several members of the team behind Depth got together for this carnage simulator, where you evolve from baby shark to Jaws by wreaking havoc on tasty beachgoers, other sea creatures, and human shark hunters. It's going to be a timed exclusive on the Epic Games Store.
Neo Cab
TBA | Chance Agency | Link | Adventure
Being an Uber driver in the future is hell, just like the present. As the last human driver around, you'll ferry around the odd citizens of a neon-soaked city while also searching for your lost friend, who just so happens is being hunted by the mega-corporation that runs the place. Gig labor is the big topic being addressed here, as gameplay seemingly blends elements of VA-11 HALL-A and Papers, Please to illustrate just how tough it is to make a buck when your job depends on positive ratings.
Valfaris
2019 | Steel Mantis | Link | Metroidvania Shooter
Everything, literally everything about Valfaris screams metal, with a dash of Warhammer space marines. Even the developer, Steel Mantis, sounds like something you'd see opening up for Cannibal Corpse. You'll shoot, burn, and generally gore your way through a doomed fortress filled with mechs, skulls, and a mech with a skull for a face. The soundtrack is composed by one of the guitarists from Celtic Frost too, so hell yeah.
The Pathless
2019 | Giant Squid | Link | Action adventure
The team behind Abzu is whipping up this blend of Princess Mononoke and Journey, which makes sense given that Giant Squid's founder was the latter's art director. As a veiled huntress, accompanied by a friendly eagle, you'll traverse a seemingly endless forest filled with ruins, puzzles, and massive beasts of fire and light.
Boyfriend Dungeon
2019 | Kitfox Games | Link | RPG/dating sim
Some people want to date dudes, some love the ladies, others adore cats (no judgement), and some folks just love a good katana sword. Boyfriend Dungeon says "why not all of them in one?" in what KitFox is calling a "shack-n-slash." Brilliant.
Kunai
TBA | The Arcade Crew | Link | Metroidvania
Tabby is a side-scrolling ninja who also happens to be a living tablet. Like...an iPad tablet. Tabby gets the power to pull of some sick ninja stunts while hack-and-slashing his way through a washed out retro-looking world at breakneck speed. I'm particularly a fan of that rockin' chiptune soundtrack.
Sable
2019 | Shedworks | Link | Adventure
Sable wears its influences on its sleeve, including that of late French comic artist Jean 'Moebius' Giraud. A sci-fi coming of age tale (and one of our favorite things at E3), you traverse a beautifully cel-shaded desert full of ancient alien ruins, with no particular objective beyond learning more about the world and maybe solving some simple puzzles. Like all good coming-of-age stories, there's a (hovering) motorcycle to ride.
Scavengers
2019 | Panache Digital Games | Link | Survival shooter
'Co-opetition' is the awkard buzzword in this competitive shooter that blends PvE and PvP. Team up with buddies to scrounge for resources on a hostile, snowy planet, but make it back to your space station before a storm swallows you up, or other enemy teams kill you and take all the credit. You can read James' hands-on thoughts here.
Blue Omen Operation
TBA | BananaSoft | Link | RPG
What if you took the Mario RPGs but swapped out plumbers for a cursed mechanic who is a reluctant host to a supernatural parasite and a beast-person mage-in-training who knows the netherworld like the back of her hand? If it sounds like your thing, give the demo a play.
Young Souls
TBA | 1P2P | Link | Co-op dungeon crawler
After a ginger-haired pair of siblings are transported to another realm, they'll slash and combo their way through hordes of evil monsters and upgrade gear in a pretty dang gorgeous mix of 2D and 3D graphics. The FLCL fanboy in me always loves a good Vespa scooter.
The Stanley Parable: Ultra Deluxe
2019 |Galactic Cafe | Link | Adventure
I could listen to the Stanley Parable narrator read a phonebook, but I never expected a full update. Galactic Cafe is celebrating a console port by adding new choices and new endings on top of the original classic.
Werewolf: The Apocalypse
TBA | Cyanide Studio | Link | RPG
We're officially getting Vampire: The Masquerade - Bloodlines 2, but the World of Darkness franchise is setting out to explore its considerably more hairy side. There's little more than an announcement to go on, but developer Cyanide Studio (Styx, Call of Cthulhu) has said it'll explore the "shamanistic and tribal world" of the Garou (French for "werewolf") as they battle the forces of The Wyrm. Werewolf will likely be an RPG, but with Cyanide's history of creating bike racing management sims and Warhammer football games, who really knows? We'll learn more at this year's E3!
Vigor
2019 (maybe for PC) | Bohemia Interactive | Link | Battle royale/survival
The makers of DayZ and Arma have a new multiplayer shooter, this time set in a post-apocalyptic Norway. It's going to be free-to-play, and despite coming to Xbox Game Preview in the near future, a PC version is pretty likely considering Bohemia's history.
Psychonauts 2
TBA | Double Fine | Link | Adventure
Dive once again into the twisted minds of the Psychonauts in the long-awaited sequel to Double Fine's inaugural game. Characters Raz, Milla, Lili, and Sasha make their first visit to Psychonauts' headquarters, with all the psychic crime fighting it entails.
Noita
TBA | Nolla Games | Link | Roguelike dungeon crawler
"Every pixel is simulated," Noita teases, which is one way of saying anything and everything in this surprisingly hilarious roguelike dungeon-crawler reacts the way it would in real-life. Fire doesn't kill you the second you touch it. It spreads, and explosions tear away at the rock walls rather than leave them untouched like in so many other games. Combining these whacky reactions will result in some cool enemy (and personal) deaths by acid, crumbling rocks, or pooling liquids.
Cuphead: The Delicious Last Course
2019 | Studio MDHR | Link | Platformer
Cuphead is based on old timey cartoons, so it only makes sense that they'd introduce a gender-swapped version of their original hero. Well, actually it's the Legendary Chalice character (who you may remember from the mausoleum level), now referred to as Ms. Chalice. The DLC is also promising a new isle to fight through, new bosses, new weapons, and more, so I'm sure it will be a relaxing, serene experience for all involved.
The Forgotten City
Late 2019 | Modern Storyteller | Link | Adventure
The Forgotten City started life as a Skyrim mod, and it was really, really good. So good in fact that it's getting a standalone remake. After you stumble upon an ancient Greek city, you discover 26 trapped explorers perished because one of them broke a mysterious law, and it's up to you to travel back and forth through time to influence events to something less deadly.
Minecraft: Dungeons
2019 | Mojang | Link | Dungeon crawler
Dare I say it, are they making the Minecraft equivalent of Ultima Underworld? I mean, probably not, but however it turns out, you'll be able to bring three friends along for this spin-off.
Among Trees
2019 (as early access first) | FJRD Games | Steam | Survival/adventure
Think The Lone Dark, but much, much prettier and calmer. Instead of constant existential dread, there's a gorgeous "survival sandbox" teeming with plants and wildlife, only some of which we presume will want to kill you. It's releasing as early access first.
Journey to the Savage Planet
TBA | Typhoon Studios | Link | Unknown
There's not much to go on, save for a short trailer filled with some dark humor about "the fourth best interstellar exploration company" and its journey to explore and catalog a mysterious new home planet for humanity. The founder of Typhoon Studios previously directed Far Cry 4, so we're intrigued to see how it turns out.
Beyond Blue
Early 2019 | E-Line Media | Steam | Adventure
There's an eerie thrill to watching deep sea footage, and Beyond Blue looks like it'll capitalize on that for a somewhat spooky, potentially awe-inducing underwater trek.
Morning Star
2019 | Metkis | Link | RPG
At first, Morning Star looks like a 3D Stardew Valley...and then it doesn't. It's actually a "post-cyberpunk" adventure where computers are your farm and software programs are your seeds. It's not quite bitcoin, thankfully (I expect I'm on 10 new mailing lists for simply typing that out), but it does emphasize caring for and cultivating a healthy community with the tools that sparked our dystopia in the first place. Check out our interview.
A Place for the Unwilling
TBA | Alpixel | Link | Adventure
A Place for the Unwilling is an adventure game set in a Victorian-era city, covered in fog and mystery. You inherit your friend's business after they commit suicide and have to earn a living as a trader while also figuring out exactly why they took their life. Also it has time travel, and a supernatural side that draws from Robert W. Chambers' King in Yellow stories and H. P. Lovecraft's Cthulhu mythos.
Gears Tactics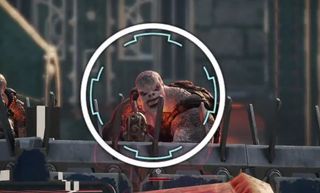 2019 | Splash Damage | Link | Tactics
Gears fans are making off like bandits this year. This PC-only turn-based strategy game is a prequel set 12 years before the original game. Massive boss battles, you say?
Streets of Rage 4
TBA | Lizardcube, Guard Crush | Link | Beat-em up
Axel and Blaze are back to beat up some bad dudes, and looking pretty spiffy doing it, thanks to some fancy work from the artists behind Wonder Boy: The Dragon's Trap.
Mutazione
2019 | Die Gute Fabrik | Link | Adventure
You know, there's too many games about bloody, gruesome post-apocalypse life. What about the mutants who like watching primetime TV dramas, or planting musical gardens, or touching weird goo? Mutazione is apparently all that and more.
Serious Sam 4: Planet Badass
TBA | Croteam | Steam | FPS
Old Sam has been mostly hanging out in VR the last couple years, but he's finally returning to TV screens after seven years without a core sequel. Sam's got himself a motorcycle now, so expect some bigger shooting grounds, and tens of thousands of enemies onscreen. But Croteam says it's totally not an open-world game. Okay, then.
Windjammers 2
2019 | Dotemu | Link | Arcade/sports
We forgive you, Dave Lang. For the rest of you, if you haven't heard the gospel of Windjammers, that's fair. The original never came out on PC. It's extreme air hockey in all but name, and it's got quite the cult following.
Tactical Breach Wizards
TBA | Suspicious Developments | Link | Tactics
Former PC Gamer editor and Gunpoint developer Tom Francis is back at it again. If the title didn't give it away, you'll mix magic lightning bolts and transmutation spells with door-busting tactics against terrorists and drug dealers in a turn-based package.
Bravery Network Online
TBA | Gloam Collective | Link | Turn-based action
I can't help but think of Scott Pilgrim and Pokemon when I look at Bravery Network Online, and that can be a good thing. From the looks of things, you'll be compiling cyclable teams of trendy-looking teen warriors to do battle with tagout moves, claymores, and good old-fashioned smooching.
Atomicrops
2019 | Toby Dixon, Danny Wynne | Link | Action/sim
Atomicrops is probably the first ever roguelike farming simulator. You raise crops, make friends and get married, but it's also a twinstick shooter, your crops are mutants that can fight alongside you, and your spouse will help you out in battle too. Also, your spouse can be a tomato. 2019, everybody.
Factory Town
TBA (Currently Early Access) | Erik Asmussen | Link | City Sim
It's Factorio by way of Banished, meaning you'll be turning a boring, tiny town into a bustling hub of productivity with lots of conveyor belts, mills, warehouses, and more. Developer Erik Asmussen is keeping it in early access for at least six more months, so expect lots of tweaks and additions.
Session
2019 | crea-ture Studios | Link | Sports
Session looks like a pretty competent Skate replacement for the realistic skateboarding sim community. When not using that game's dual-stick control scheme to land ollies, you'll make your own Thrasher-esque video clips in Filmer mode.
Lonely Mountains: Downhill
2019 | Megagon Industries | Link | Sports
Despite the low-poly artwork that evokes more calming, artistic games, Megagon warns that this game won't be a relaxing ride. The mountain itself is punishment enough.
Tunche
TBA | LEAP Games Studios | Link | Action
A tunche is a mythical Peruvian spirit that haunts the jungle and whistles right before it attacks. Tunche the game is less deadly, but you'll still be beating the crap out of 2D beasts in this co-op brawler.
Minoria
2019 | Bombservice | Steam | Metroidvania
A spiritual sequel to the Momodora series, this side-scrolling slasher puts you in the shoes of the church's finest witch hunter.
Sniper Ghost Warrior Contracts
2019 | CI Games | Link | Stealth Shooter
It always feels like a new Sniper Ghost Warrior game is on the way. CI Games has had issues with overambition before, but they've promised a more replayable, less glitchy experience, and no open world.
The Church in the Darkness
2019 | Paranoid Productions | Steam | Stealth
James calls it "a top-down Hitman-lite in a 1970's religious cult," where you struggle to find a relative who's been recruited. You'll note the voice actors behind GLaDOS and TF2's Sniper pumping propaganda through the airwaves.
Disco Elysium
TBA | ZA/UM | Link | RPG
Formerly known as No Truce With the Furies. You're a cop in the town of Revachol in this isometric mystery game that lets you play any kind of cop you want including "fascist cop" and "socialist revolutionary cop". It's inspired by Kentucky Route Zero and Planescape Torment, and features some very pretty dynamically lit environments. Read our thoughts here.
Stoneshard
2019 | Ink Stains Games | Link | RPG
Stoneshard wants to make you suffer. A turn-based roguelike RPG, it promises to starve you, shock you—all kinds of fun stuff. But when you're not suffering, you'll be able to plunder caves, rescue villages and even build up your own company of mercenaries. There's a management side to the game, then, as you try to keep everyone happy---if you don't, they might betray you. You can play the prologue now.
Aquanox: Deep Descent
2019 | Digital Arrow | Steam | Action Simulation
The Aquanox series has been around since the turn of the century, and its brand of first-person submersible action still holds up from what we've seen.
GTFO
Spring | Ten Chambers Collective | Link | Shooter
GTFO drops 4-player teams of scavengers into dilapidated, claustrophobic sci-fi tunnels that are, unfortunately, full of horrible mutant monstrosities that look a little like Dead Space's nightmarish Necromorphs. There's more than a hint of Aliens about it, with the dim lighting and the long stretches of silence punctuated by waves of grotesque creatures. Ten Chambers includes ex-Overkill developers, so expect to see a bit of Payday's influence, too.
Monster Hunter World: Iceborn
January 2020 | Capcom | Link | Action RPG
Those darn console players will get Monster Hunter World's enormous expansion in September, but PC players have to wait until January, Capcom says. Fine, at least it's more appropriate to play it in the dead of winter.
Cyberpunk 2077
April 16, 2020| CD Projekt Red | Link | RPG
The studio behind The Witcher dives into the world of the Cyberpunk pen-and-paper RPG by Mike Pondsmith. We've learned some cool things about it since E3 2019, including romance options, whether a morality system will factor into gameplay, and future expansion plans. Oh, and Keanu Reeves is your little buddy. Too bad we have to wait until 2020.
Dying Light 2
Spring 2020 | Techland | Link | Open world
For all it's glorious zombie parkour, the original Dying Light really failed to give players a narrative worth remembering. Techland clearly wants to change that by bringing on writing powerhouse Chris Avellone (of KOTOR 2, Pillars of Eternity, and Fallout: New Vegas fame) so it can give you more a more compelling reason to hopscotch the undead. Narrative choices in-game will alter the world something fierce, like a certain faction constructing additional outposts and unfurling banners across walls, which you can slide down like a drunken musketeer. As for the zombies, they're more likely to hide from the sun now, but that makes their dark indoor dens that much more dangerous and lucrative for brave (read: totally dead) acrobats.