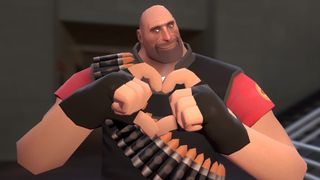 What's that in the air, PC gamers? The whizzing of bullets? Well, yes. Shrapnel from cluster bombs detonated all around? Yeah, of course. But there's also love! Love is in the air, because Valentine's Day is almost here, and that means it's time to open your heart and show the love for that special PC Gamer in your life. By buying things, presumably.
In the spirit of Sergeant Major Valentine himself, we've resurrected our favorite gift recommendations from last year and freshened them up with some lovely new ideas for your PC gaming love. And if that love is you, well, treat yo'self.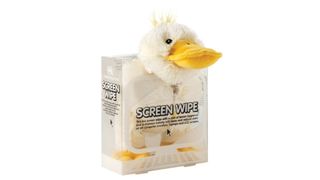 Duck Screen Wipe ($10)
There's nothing more romantic than looking deep into the eyes of your loved one and telling them that they're deeply, deeply flawed. It can be tricky, though, especially on Valentines Day. For instance, what if you love someone but their monitor is streaked, smudged, and covered with the dried residue of a thousand forgotten sneezes?
Let cuteness soften the blow of your loving criticism with this adorable plush fox duck screen wipe, which sends the message "Your monitor is revolting, but you're still super foxy I'm still quackers over you!" It's also lemon scented, just like a real fox duck. After a few uses, the fox duck will become filthy, but just let that inspire you and your loved one to get filthy too—but in a sex-way. A sex-way of sex.
Note: last year we recommended a very cute fox screen wipe. That fox screen wipe has inexplicably been replaced by a duck on Amazon, but we're just rolling with it. It's a cute duck.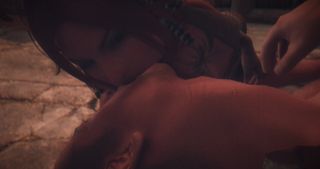 Skyrim Kissing Mod
Alone this Valentine's Day? Don't even sweat it for a second. Couples will be sullenly picking out their least rumpled outfits, cramming themselves into crowded, overpriced restaurants, getting into fights because one of them watched the latest episode of The Good Wife without the other, all the while secretly wishing they were doing the very thing you get to do: spend the night playing games.
And just because you don't have a date doesn't mean you can't enjoy a little virtual romance. Subscribe to Skyrim's Kissing: Immersive Lovers Comfort mod and you'll be able to lock lips with your Skyrim sweetheart or any other NPC. Or, don't. Just go kill some bandits and dragons. That's the beauty of being single: you get to make all the rules.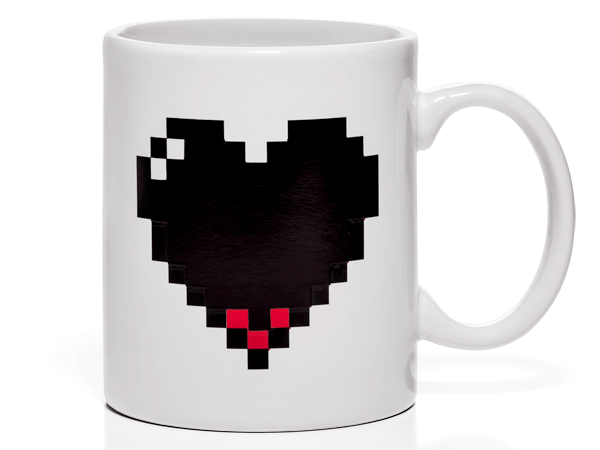 Pixel Heart Mug ($10)
Games have taught us that drinks fill health and health fills hearts. Now you can drink to your health with a mug that's both interactive and romantic.
This Pixel Heart Heat Changing Mug reacts to hot beverages with heat-activated ink that transforms its black, empty heart to a healthy red one bursting with love. Just fill it with hot coffee, hot tea, hot milk, hot wine, hot beer, or whatever your favorite scalding beverage is. It's the perfect way to tell someone you love them by giving them something to drink out of.
Click the image to see an animated mockup of the heart filling up. D'aww, so cute.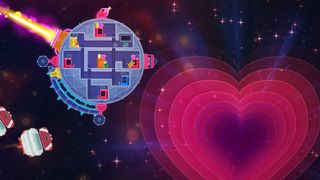 Lovers in a Dangerous Spacetime ($10)
If having one of the best game titles of all time isn't enough, Lovers in a Dangerous Spacetime embodies the spirit of Valentine's Day: togetherness, cooperation, and frequent panic. When you're headed directly towards an asteroid belt and there's no one to blame but each other, that's love. Which is exactly why Lovers in a Dangerous Spacetime can only bring you and a special someone closer together. You'll shoot, they'll steer, but there's no one at the shield so everyone dies and are once again pulverized back into space dust. D'aww.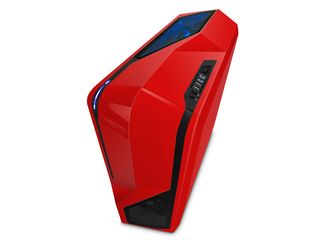 NZXT Phantom 410 mid tower case ($100)
Nothing says "I love you, baby, but I love serious PC hardware even more" than a fire engine love-red PC case. The red NZXT Phantom 410 is one of the most striking cases we've ever seen, and it's got plenty of space for fans and water cooling radiators. A conveniently removable hard drive cage makes room for larger video cards. The Phantom makes a bold statement—and it's practical and pleasurable to build a rig in.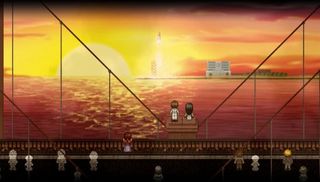 To the Moon ($10)
If you like to spend Valentine's subjecting yourself and your loved one to equal doses of tearjerking tragedy and heartwarming romance, To the Moon is a must-play. This four-hour adventure game packs more emotion into its sprite graphics and music than anything you've ever played. Promise. It's $10 on Steam.
One last bit of praise: if you love Eternal Sunshine of the Spotless Mind, To the Moon was made just for you.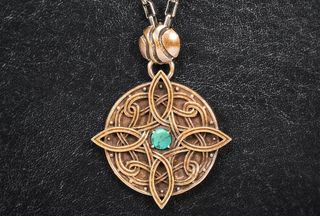 Amulet of Mara ($95)
Valentine's Day is the 2nd most popular day to ask for your loved one's hand in marriage, and if Skyrim taught us anything it's that proposing marriage isn't just romantic, it's also part of routine business transactions. Did some random person just give you the mammoth tusk you've been needing to start your small business? Was this same person wearing a nice amulet? If the answer to both questions is yes, you should marry them without hesitation.
This Amulet of Mara sold by Bethesda is not only genuinely attractive, but it complements the natural feeling of arousal that occurs when a complete stranger hands you part of a deceased prehistoric elephant. Off to Riften!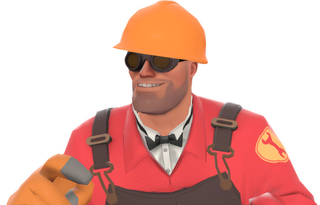 Tuxxy for TF2 ($5)
There's no greater bond in games than that between a tank and a healer, and no greater love affair than that of TF2's heavy and his medic. On this special day, help the sexy, swole Soviet and the Germanic general practitioner push the cart of love by dressing extra fancy for each other! Wearing a Tuxxy tuxedo is a classy way for the heavy to clear the path for the doctor in style. For the medic, it's the perfect chance to let your heavy know you've got his ample back, forever.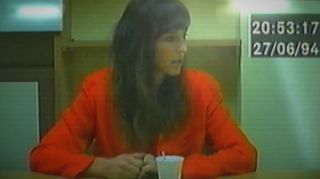 Her Story ($6)
Nothing beats playing games together, and Her Story, one of our favorite games last year, is perfect for a couple. It's a clever mystery wrapped up in a unique police procedural interface that has you searching for keywords through an emulated PC database, then watching video clips to put the full story together. At first finding those keywords seems like it would be easy, but searches can only return so many results. Then it seems like searching would produce random, scattered results that don't tell a cohesive narrative. But the keywords are so cleverly designed, solving the mystery is an engrossing couple hours.
Her Story will run on just about anything, so curl up in bed with a laptop and play it in one short sitting.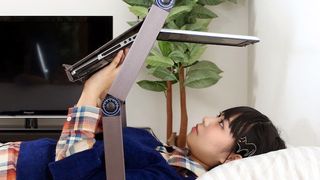 Sleeping Desk Workstation ($60)
What could be more romantic than spending the entirety of Valentines Day in bed with your partner? Still, you're probably going to want to boot up the old gaming laptop for a good sixteen hours of angrily berating your teammates in Dota, right? Why not do both?
Stay horizontal with your beau and still get all your gaming done with the Sleeping Desk Workstation. No need to count ceiling tiles after a session between the sheets, simply roll off your mate and start pushing lanes. Add some sort of catheter system and you won't even need to get up to use the bathroom.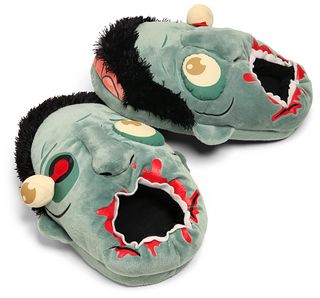 Plush Zombie Slippers ($24.99)
A lot of PC games have zombies. Most PC games have zombies. Wait, I just checked: every single PC game literally has zombies. And yet, real life has surprisingly few! Change that with this pair of comfy plush zombie slippers.
Not only will these keep your betrothed's tootsies toasty, but is there anything sexier than when your special someone hurriedly kicks a pair of gruesome zombie heads off their feat and across the room to signal that they're urgently in the mood for some lovin'? Wait, I just checked: there is literally nothing sexier.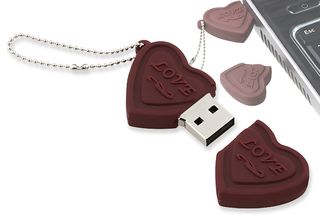 Chocolate heart USB drive ($11)
Always use protection, especially for your data, like the 400 pictures you've taken of your cat Blue Phone Booth, who you named after the Blue Phone Booth from Dr. Who because you're a huge Dr. Who fan and you can't bear the thought of everyone not constantly knowing about it. Share these precious photos and other special data with your cat's co-owner by making a gift of this delicious-looking romantic chocolate heart USB drive. 4GB, 4-ever.
Bonus: if you're ever mugged you can casually swallow the drive, pretending it's real chocolate and that you're simply enjoying a mid-holdup snack. Retrieve it the following day as a fun couples activity.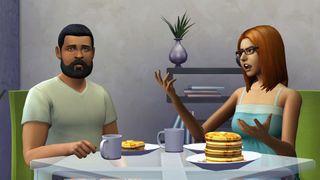 Your perfect life together, but in The Sims ($60)
When you're just so happy together, one life of bliss just isn't enough. Why spend all your time with your loving spouse in the real world, doing loving real-life things like drinking wine, laughing while drinking wine, and laughing while binge-watching Seinfeld on Hulu while drunk on wine, when you could recreate your heavenly existence in The Sims 4?
You can build your perfect life just as it really is, but in a smaller, cartoonier form. Where you have the power of a god. Then you can sit back with your spouse, drink some wine, laugh, and enjoy having the perfect life inside your perfect life. Ahh, what a world.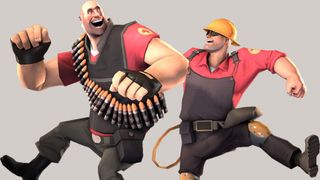 Happy Valentine's from the PC Gamer staff!
A note on affiliates: some of our stories, like this one, include affiliate links to stores like Amazon. These online stores share a small amount of revenue with us if you buy something through one of these links, which helps support our work evaluating PC components.